The minimum services for the vigilante strike at Barcelona Airport will be 90% | Economy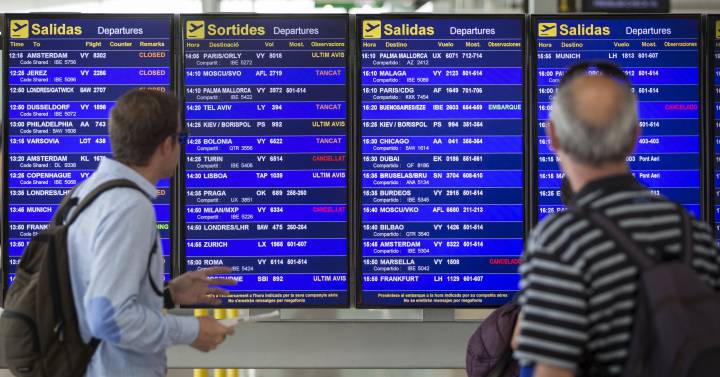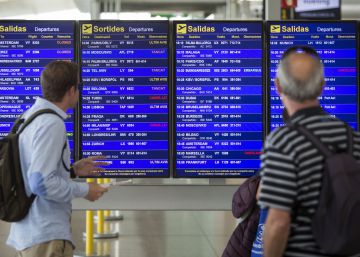 The Government Delegation in Catalonia has decreed a minimum service of 90% for the indefinite strike and 24 hours called by the security guards of the Barcelona-El Prat Airport, which will begin this Friday, August 9. About 500 workers from Trablisa, a winner of the service since June 2018 and who carry out the passenger filters of the two terminals of El Prat, are on strike. The company committee and the management plan to meet again at a mediation meeting on Wednesday, two days after the strike call.
The services offered by Trablisa are considered "essential" when it comes to providing security services on public transport and, specifically, at an airport. "In view of the incidence, scope and duration of the strike, it is necessary to define the essential services," says the resolution. He adds that the call is planned during the summer period, during which the number of users of the facilities increases considerably. Trablisa is the company that replaced Eulen after of the vigilantes getting improvements after a long summer strike in 2017. The General Secretary of Labor of the Generalitat, Josep Ginesta, warned last Friday that the working conditions of Trablisa workers "are not the same" as in 2017, and defended that the arbitration award recorded in the same year as a result of a agreement between company and committee, has improved them.
The airport of the Catalan capital already experienced a strike by Iberia land personnel last weekend. The strike caused the cancellation of more than a hundred flights. Iberia directly manages few routes at the Barcelona airport but its ground staff, some 2,700 employees, provides coverage to 27 other companies.