The millionaire bachelor party business | Economy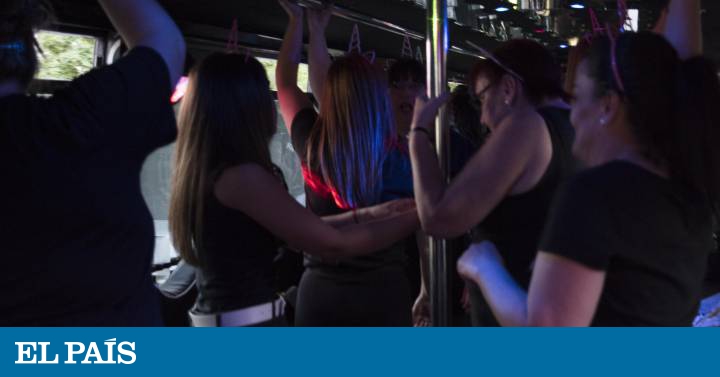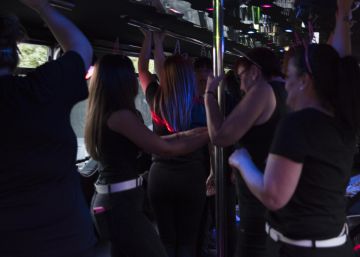 Saying goodbye to singleness has become Spain in a thriving business, not without controversy, which is throwing millionaire figures and does not stop growing. Hospitality and catering industry sources say it moves more than 300 million euros, which is the equivalent to the turnover in our country of companies such as Burger King or the pharmaceutical company Merck. Spain has thus become the paradise of the more than 300,000 bachelor parties held every year, a destination that, according to the Federation of Nightlife Associations of Spain, is the first world power in leisure and entertainment.
In the heat of this fun, the creation of travel agencies and websites that offer this product in any autonomous community has multiplied. And is that the cake to be distributed is very attractive. With 167,613 weddings, which according to the INE were held in Spain in 2018, the sector ensures a clientele close to 300,000 users, willing to disburse more than 100 euros for an unforgettable day underpinned, yes, for thousands of likes in real time in the different networks social. The components of the groups that celebrate the passage of singleness to a friend's marriage range between 8 and 14 people.
A budget that, if it includes accommodation, can reach up to 200 euros per person, "Something very normal when farewells are in cities where guests come from different provinces", as pointed out by Davinia Rosales, from Eventos Málaga. "In these cases it is not strange that they celebrate three goodbyes: one for each boyfriend and another pre-wedding joint, so that the guests know each other," adds Rosales. The most demanded destinations for these events are Granada, Valladolid, Benidorm, Valencia, Madrid, Malaga, Salamanca, Barcelona and Mallorca.
The founder of Big Eventos, one of the reference agencies of this business in Madrid, Javier García, points out that it is a very distributed business with small margins for everyone. "From March to October we made about 2,000 goodbyes, with groups of 10 people, who throw us a profit margin of 15% on income." A coffee for all in which the bars also win, for example, from the center of Madrid, "who are delighted to fill the place in hourly intervals such as six in the afternoon, in which the clientele is looser if it is not for this type of customers ", explains García.
And is that going to bars or doing activities that go from high to paintball are some of the almost infinite options of a farewell, which today have become proposals open until dawn. If we start the expense counter, we would get the following robot portrait of a farewell to use: the day usually begins with a beauty party or beauty party with an average cost of 39 euros, or failing that a combination of spa more massage for 28 euros; the party can continue with a limousine ride with a payment of 10 euros per person; a yincana of reeds for 13 or an escape room activity valued at 20 euros; later dinner would arrive with show (50 euros on average). Erotic shows are being displaced by multi-adventure experiences, but for those who still choose this option, the cost of a stripper or boy for a performance of between 10 and 15 minutes is between 150 and 200 euros.
For the IE Business School professor Gildo Seisdedos, the growth of the leisure and events industry is unstoppable in Spain, with such formats in response to addictive digital leisure. "Young people leave much less because they are left to play from home with e-gaming proposals. And when it does, because of the need to interact, it invests more resources, looking for very iconic alternatives that it will later hang on its social networks, "he explains.
If the prenuptial event is held in a different city, it will be necessary to add the costs of bus, train or plane, plus the stay in apartments. In cities like Benidorm, the stay can be several days, according to Toni Mayor, president of the hotel management of the Valencian Community: "We receive almost every week groups of British, Spanish, Belgian, French and Portuguese who can only rent apartments by strategic decision of the hotel sector. Farewells mean an average expense of 200 or 250 euros, "he adds.
Benidorm has become what the president of the hotel management describes as "the paradise of farewells," where young people just want to have fun. "It is a tourism that leaves income, which will repeat as a tourist in the future and that does not give great problems," says Mayor. Although it indicates that, in that case, "there are the ordinances, fines and the police."
Neighborhood Complaints
This is the case of cities like La Rioja or Granada, whose neighbors complain about excessive noise, disguises in bad taste or drunken piecework. For Antonio García, general secretary of the Provincial Federation of Hospitality and Tourism Companies of Granada, the solution is "to allow those that are professionally organized and in regulated spaces", since he recognizes that it is a tourism that leaves money and that in its The city, with around 100 annual farewells, is an important source of income.
Another solution, and that only makes this business fattening, is the rental of farms or complexes on the outskirts of the cities. They are goodbyes, they have from Big, "a full day multi-adventure (paintball, boat parties, theme dinners, disco …) at a cost between 80 and 125 euros, because the average user (from 26 to 35 years) seeks, above all , group fun. " To the box of the bachelor parties are now added the farewells of married, customers who bet to hire in group, dinner and show (50 euros), to welcome the divorce.