The Miller Building is transformed into a Cuban cabaret with 'Mambo Club'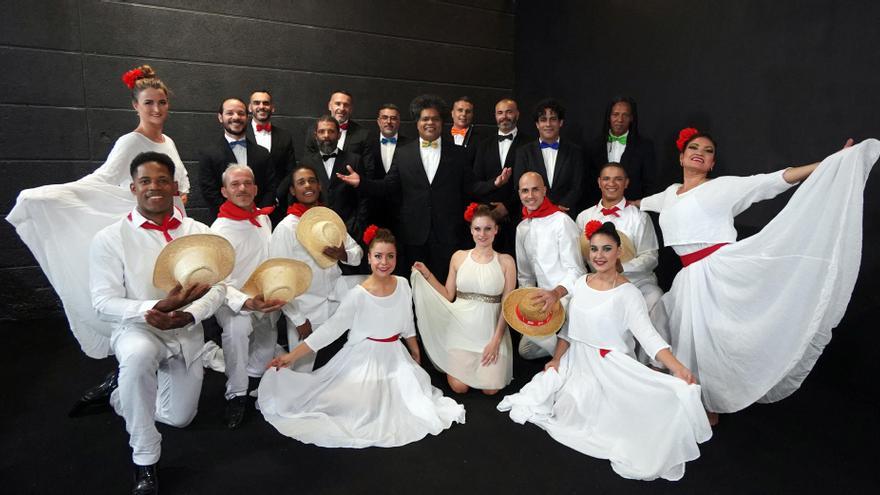 On the stage of the Miller Building in Santa Catalina Park, the Cuban percussionist Toto Noriega will perform his show on August 4 and 5, at 8:30 p.m. Mambo Club, a tribute lasting almost two hours to the great cabarets of the 50s of the last century, like the Copa Room, the Habana Riviera, the Parisien or the Tropicana. Noriega returns to the Miller with all the seats sold within the program Sound ports that promotes the Culture in Action initiative of the Promotion Society of the Capital City Council.
The renowned percussionist Toto Noriega, a native of San Antonio de Los Baños, in Cuba, takes us to the Cuban night, where the repertoire and dance contemplated in this show formulate a journey through music, history, different styles and imprint on culture from Cuba. Among these songs there is usually a black box, representing the Orishas, ​​which is the syncretization of Yoruba culture and Catholicism.
Noriega, who has lived in Gran Canaria for two decades and has participated in countless national and international musical projects throughout his career, points out that Mambo Club, which uses a cast made up of about twenty people on stage, including dancers and the ten musicians of the band, is made up of several choreographic paintings of traditional and contemporary style. Divided into three blocks, the peasant, the popular folk and the contemporary, Mambo Club emerges in 2020.
Noriega initially works as a musician with the tres player Pancho Amat, whose band he has been part of for six years and with whom he travels the island and goes on several world tours. At this time he recorded and collaborated with important Cuban artists, such as Silvio Rodríguez, Pablo Milanés, El Cigala, Las Hermanas Fáez, Javier Colina, Pavel Urkiza and a long etcetera.
In 2004 he arrived in the Canary Islands, where he settled down and discovered island music, with many influences from his country, but which enriched him with new rhythms and sounds. There he is part of bands of the most important Canarian artists, such as José Antonio Ramos, Taburiente, Mestisay or Germán López among others.
At the same time, he formed his own band with Cuban and Canarian musicians, where he recovered the most traditional Cuban son and its musical variables, becoming a world reference of Cuban music, working with artists at this time such as Omara Portuondo, Albita, Eva Ayllón. He even made forays into the world of classical music as a collaborator with the Tenerife Symphony Orchestra and the Gran Canaria Philharmonic Orchestra.
Musical director in Europe and Asia of the band that accompanies the trumpeter Maite Hontelé, he performs multiple concerts in some of the most important Latin music festivals in the world, as well as on the World Music circuit.