The Mid-Atlantic University presents its short film awards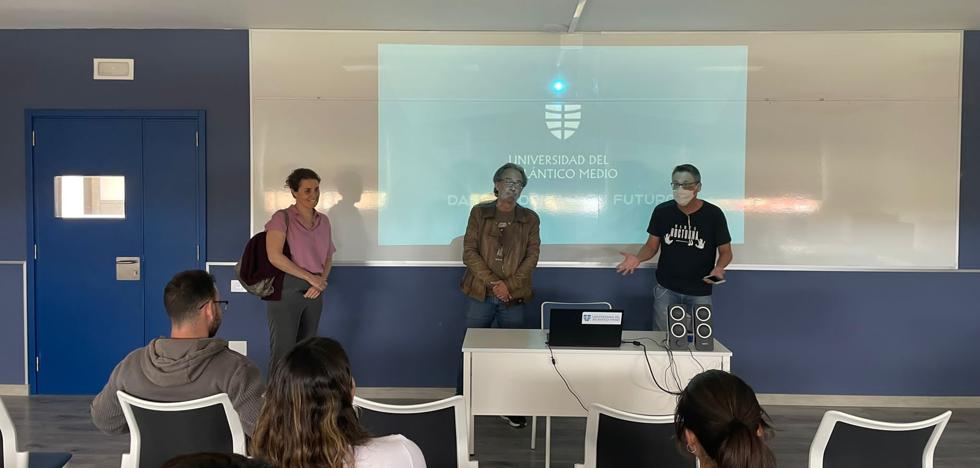 The award, organized by the University's Faculty of Communication, seeks to reward the talent of students and support their vocations from the first year of studies in the Degree in Cinema and Degree in Audiovisual Communication offered by the University.
The award-winning shorts were selected from among those made in the course ending by the students of the
Degree in Cinema with the collaboration of the Degree in Audiovisual Communication, within the event 1S1C (One week, one short), organized monthly by the University. The short films created by the students for festivals organized on the islands throughout the course also participated.
He obtained the Audience Award, voted by the students of the Degree in Cinema and the Degree in Audiovisual Communication of the Faculty of Communication of the University,
the short «Confidential», directed by Julia Menéndez. The short is an emotional tribute to International Women's Day. For its part, the Best Short Film Award went to "El Shooting", directed by Gustavo Fernández, a reflection on loneliness in work and study environments. The prize consists of a trophy designed by the Manuel Ojeda Gallery in Las Palmas de Gran Canaria.
First edition

With these awards, which have their first edition in 2022, the Mid-Atlantic School of Communication seeks to encourage its students to live their vocations in the world of audiovisual creation and give them more incentives for their creative exploration. With them the activities carried out throughout the course are closed,
ranging from Film Forums to internshipsattendance at festivals, conferences and special events that complement the training given at the Faculty.