The metaverse lands at the Mobile World Congress in Barcelona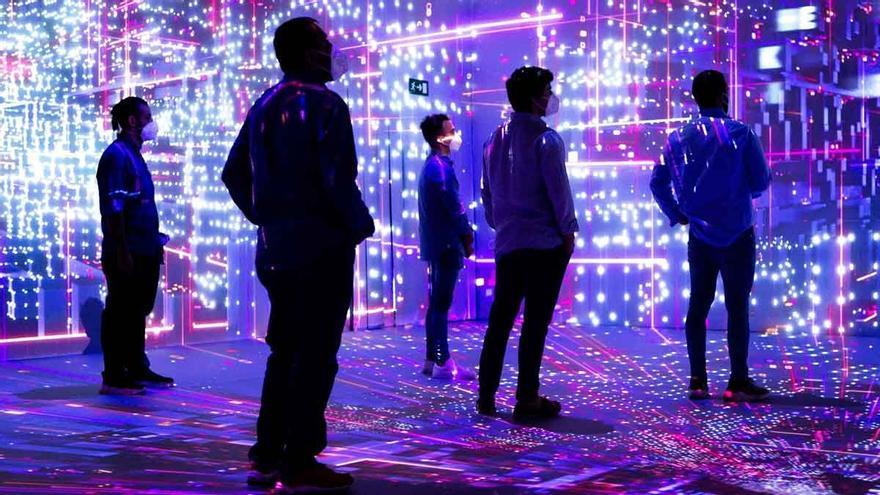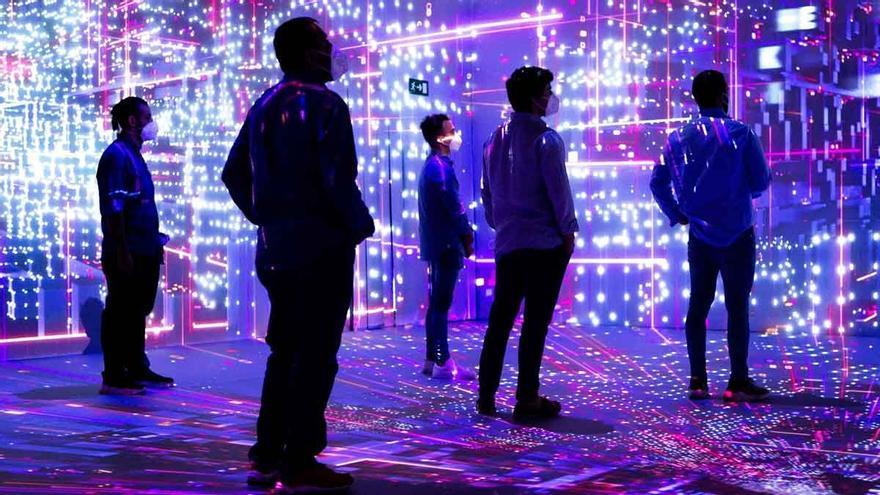 In the novel'Snow Crush', from 1992, the writer Neal Stephenson imagined a dystopian future in which humans connected their body to Internet to inhabit alternative worlds and "escape from the harshness of reality". He called that virtual environment metaversean idea that the technology industry has popularized in recent months to the point of turning it into a phenomenon in the sector that will also be discussed at the Mobile World Congress (MWC).
Until now, unlocking the mobile or opening the laptop screen have been the main ways to keep us connected to the internet for more than six hours a day. But, can you imagine doing it in 3D, wearing sunglasses? virtual reality and sensor suits? The tech industry has spent more than 30 years studying how to shape that science-fiction fantasy. And, although it is still a long way off, companies like Facebook they have promised to bring that "built-in internet" to life. Already in 2016 its founder and executive director, mark zuckerberg, visited the Mobile to preach the virtues of virtual reality. Two years earlier he had bought Oculus, a leading company in this sector, for 2,000 million dollars.
Today the metaverse is still a nebula, a fashionable term with which giants in the sector seek to popularize what they want the future of the network to be: an immersive virtual reality in playing, socializing and buying digital assets. All this through an avatar, as in a videogame. Works like Fortnite, Minecraft or League of Legends show the path of where the internet can evolve in the coming years.
The rise of the virtual economy
And it is that the greatest transformative potential of virtual reality goes through a digital economy that is shooting. Environments such as video games move billions a year just by selling 'skins', weapons or clothing with which to dress their characters. There are even those who invest in buying virtual land on platforms like Decentraland to build buildings and raise cash when those worlds start to house thousands of users. If they make it. all that digital commerce will be articulated through cryptocurrencies and NFT, Two other increasingly popular (and questioned) phenomena that will also be discussed at Mobile.
Despite still being an idea to be finalized, the metaverse has already become a phenomenon – more cultural and media than purely technical – that generates many expectations. The popularity of this concept skyrocketed last October when, in the midst of scandal for the publication of documents that exposed the toxicity of its social media, the Facebook empire announced that it was going to be called Meta and to turn its business towards virtual reality. Since then, the big companies in the sector –such as microsoft, Google or Manzana—have started a race to be the first to create and dominate that virtual world.
Cross-cutting interest
The technological innovation fair that Barcelona and l'Hospitalet de Llobregat host from February 28 to March 3 will include multiple panels in which the technical and economic possibilities opened by virtual reality will be explored. Managers from companies from fields as diverse as GoalMicrosoft Azure, Sotheby's, Accenture, CaixaBank or Block, which shows that the impact of this idea of ​​the metaverse would be transversal.
Many are skeptical about these promises of an immersive network, both because they consider that they do not provide added value for the user and because of the dangers that it degenerates into greater surveillance and data extraction from them. However, many large companies are signing up for a business opportunity that they do not want to leave behind. For these, it is as if in the mid-1990s they had refused to invest in the Internet thinking that it would be nothing more than a passing fad. Only time will tell if they were right.