The message of the King maintains the interest of the audience with 7.5 million viewers | TV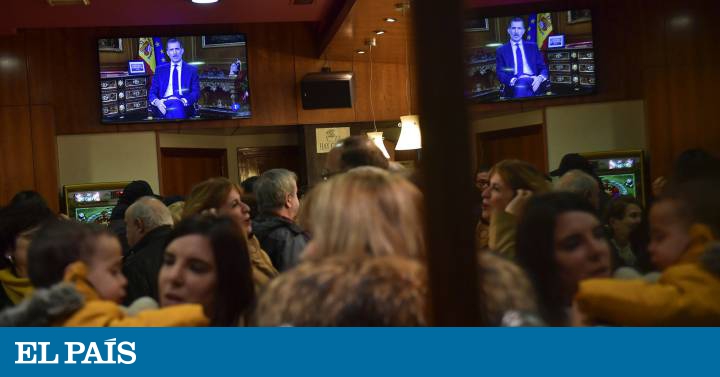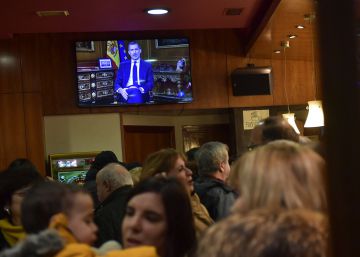 The Christmas message of King Philip VI, broadcast by 25 television networks, obtained an average screen share of 65.1%, and was followed by 7,537,000 viewers -407,000 less than in 2018-, according to Windward Communication data extracted from Kantar Media. Last year the audience was 7.9 million and 70.6% in the accumulated of the 30 chains, so this year there is a 5.5% decrease in screen share and 407,000 fewer viewers. In the message, the king Felipe VI on Tuesday launched a message of "firm confidence in Spain" and in "the strength of their society", in times that "no [son] easy. "
The nationwide network with the highest audience was La 1, with 2,247,000 viewers and 19.4% of the screen share, followed by Antena 3 with 1,794,000 and 15.5%, respectively, and Telecinco, with 1,381,000 and 11.9%. The Sixth had 620,000 spectators and 5.4% share, and Canal Sur 317,000 viewers and 14.6% share in Andalusia.
The data reflect that the segments where the king's Christmas message had the highest performance were between women and those over 25, and the regions where it was most seen were Murcia and Castilla-La Mancha. The 1 was the leading chain in both sexes and in the total of socioeconomic indices and habitats. Antena 3 leads in children and adults from 25 to 44 years. Television consumption in the range of 9:00 pm and 9:12 pm was 11.6 million.
The first Christmas address of Felipe VI, delivered in 2014, was the one that achieved the greatest follow-up with an average audience of 8,239,000 and a screen share of 73.4%. More interest sparked the message that Felipe VI addressed to the Spaniards on October 3, 2017 in the context of the political crisis in Catalonia. On that occasion, the monarch's speech reached 76.6% of the screen share and 12,443,000 spectators.