The message of the actor Jordi Sánchez to the irresponsible after spending 24 days in the ICU for Covid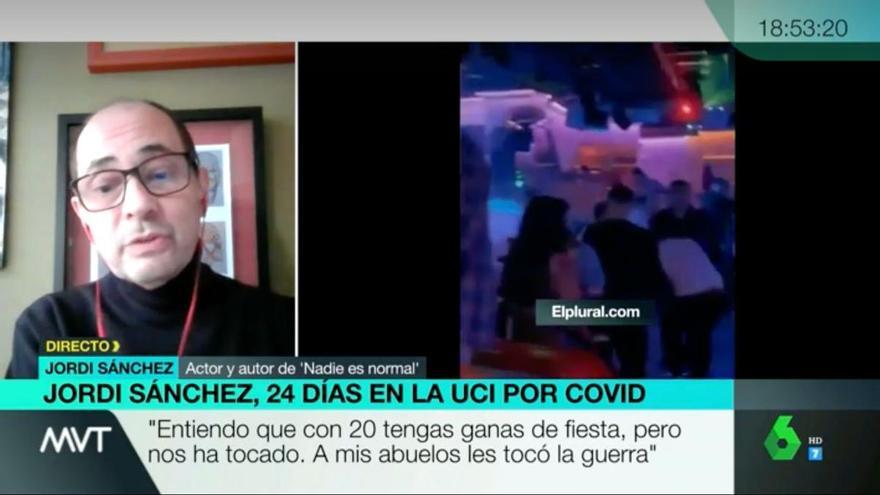 Jordi Sánchez sent a strong message to the irresponsible. After being discharged after being intubated for 24 days in the ICU for pneumonia caused by covid-19, the protagonist of 'La que se avecina' and 'Señor give me patience' granted an interview to 'Better later' on Thursday the one who said that he has a "bad body" when he sees images of illegal parties in the middle of the pandemic: "It gives the feeling that it will never end".
"I understand that with 20 years you really want to party and that it is very complicated … for each one of us it is difficult to manage this. This has happened to us, my grandparents had to go to war. Each one gets what there is and you have to make an effort. If not we will not end this ", The actor assured in his speech, adding that he hopes to be 100% recovered in a couple of months.
Sánchez has also affirmed that he never imagined that he would end up in the Intensive Care Unit, revealing that he never had a feeling of suffocation, something that perhaps, according to him, made him go to the hospital later: "You always think that this is going to happen to someone else and that you are not going to go to this extreme. Above, I was recording with very rigorous measurements"
"There is a moment when the actor has to remove his mask and if you have been tested on Monday and whoever has been infected on Tuesday, on Wednesday he hits it … Every week they passed the stick through our nose. Yes you were sick in the middle of the week, too. We could not be more looked at, but hey, they are things that happen. I am prudent, but it has touched me", said the actor, adding that he does not share the denial messages.