The message in favor of vaccines from the cyclist who did not want to be immunized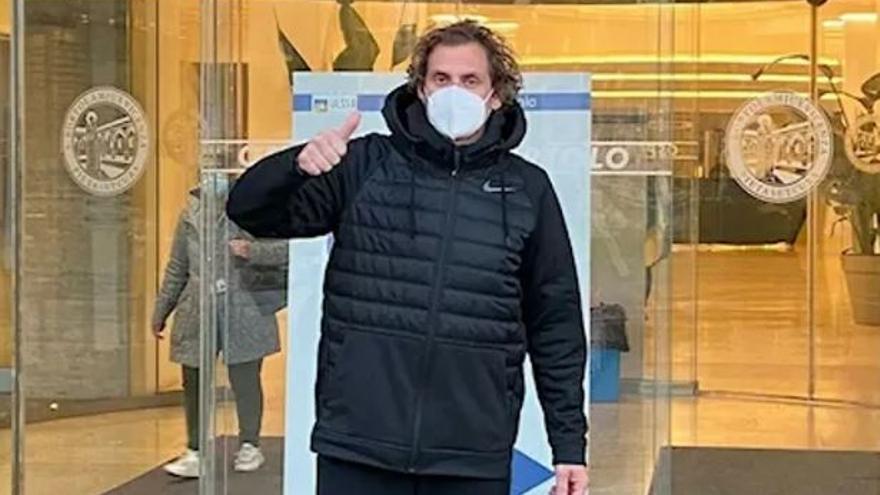 The professional ex-cyclist 'Pippo 'Pozzato has left the hospital in Vicenza, in Italy, after spending several weeks in hospital after catching the covid and suffer severe pneumonia. At age 40, and after being one of the most charismatic runners in his country, Pozzato he had admitted his stupidity for rejecting the vaccine several times, convinced that, due to his athletic ability and good health, the virus was not with him.
Now, once you have returned home, Pozzato has posted a message on the network Instagram where he invites everyone to fight with all their might to eradicate the pandemic once and for all. "The most important aspect of my message is dedicated to all those who still doubt about the vaccine: boys and girls, let's not joke! The virus is still with us and if you contract it, you feel fatal. The vaccine is the only tool of real defense that we have against this plague: it is not a joke, with covid-19 you can die and above all you can kill ".
Notable corridor
Pozzato He was a professional between 2000 and 2018, he participated in the three 'big' of this sport and as his main merit he has achieved victory in the Milan-San Remo in 2006, apart from having also been champion of Italy. "Let us think for a moment about 'fragile' people who, for very serious health reasons, cannot be vaccinated: do we really want to put their existence at risk? On the contrary, we must do everything in our power to stop the spread of the virus, and this is a moral and civic duty of all, those of us who want to live every day of our lives together with family and friends. To do so freely again, we must all get vaccinated, without exception ", asks the former athlete in the social networks.
Pippo He refused to be vaccinated on several occasions since last spring and when he decided to do it, in October, it was already late: he had a fever and began to have serious difficulties breathing. "With good will and the collaboration of all, we can defeat the virus and recover our lives. I have been able to tell it," says Pozzatto, who has also thanked doctors and health workers for the effort to have been able to cure him.