The Mercedes dominate the second free practice, with Alonso fifth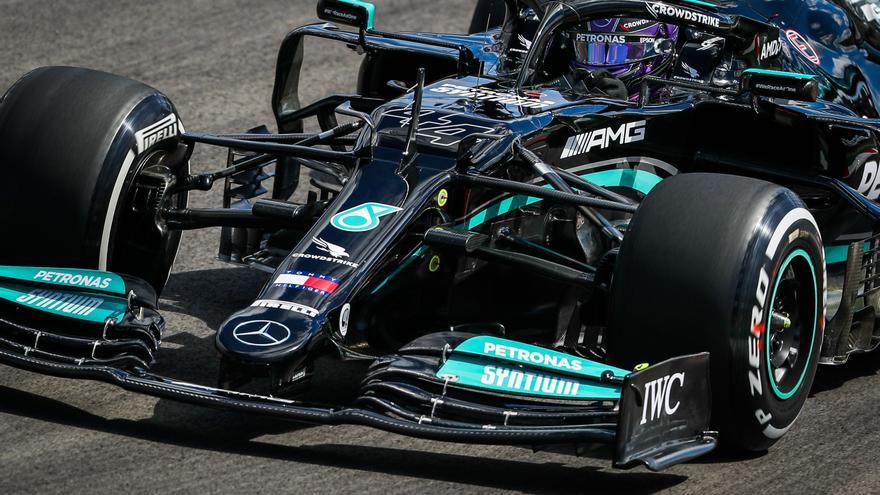 The Mercedes from the World Cup leader Lewis hamilton and his partner Valtteri Bottas took the first two positions in the second free practice of the Spanish Grand Prix that is being disputed in the Circuit of Barcelona-Catalonia, in which the Spanish Fernando Alonso (Alpine) made a creditable fifth position.
The Englishman set the best time, stopping the clock at 1 minute 18 seconds and 170 hundredths, ahead of the Finn. For its part, Alonso, with a time of 1 minute 18 minutes and 518 hundredths he rose to fifth position and Carlos Sainz (Ferrari), the other Spanish driver, had to settle for eighth place, 504 hundredths behind Hamilton's time. However, his teammates Estaban Ocón, fourth, and Charles Leclerc, third, were again ahead.
The Mexican pilot Sergio 'Checo' Pérez (Red bull) posted a discreet tenth fastest time, 748 hundredths behind the World Cup leader. But his partner Max verstappen, the a priori great rival of Hamilton in Sunday's race and in the championship, he did not do much better and was ninth
First free practice
The Finnish pilot Valtteri Bottas (Mercedes) has set the best time in the first free practice session of the Spanish Grand Prix, where the Spanish Carlos Sainz (Ferrari) and Fernando Alonso (Ferrari) have been sixth and fifteenth, respectively.
The fourth round of the championship began with the script of the previous ones, a runway exit of Nikita mazepin (Haas) right from the start and the leadership of Bottas at the end of an hour of intense activity on the asphalt of the Circuit de Barcelona-Catalunya.
The Nordic stopped the clock at 1: 18.504 to be just 33 thousandths ahead of Max verstappen (Red bull), who was on the edge of first place despite the fact that the front wing of his car suffered minor damage while passing through Turn 7 and he was able to roll less than he would have liked.
Third was the leader of the World Cup, Lewis hamilton (Mercedes), just over a tenth of his teammate, and already more than four lost Lando norris (Mclaren), who is still at a high level at the start of the season.
Just behind the British the two pilots of Ferrari, with Charles Leclerc ahead of Sainz for just 34 thousandths, and Aston martin was also able to place his two drivers in the 'Top 10', with Sebastian Vettel eighth and Lance Stroll.
In between, Pierre Gasly (Alpha Tauri) was seventh and Sergio perez (Red bull), while Alpine a Grand Prix started again far from the top positions. A) Yes, Esteban Ocon finished twelfth and Fernando Alonso fifteenth in his first laps in the 'home' race for three years.