The Meraki Patin Club shines in La Palma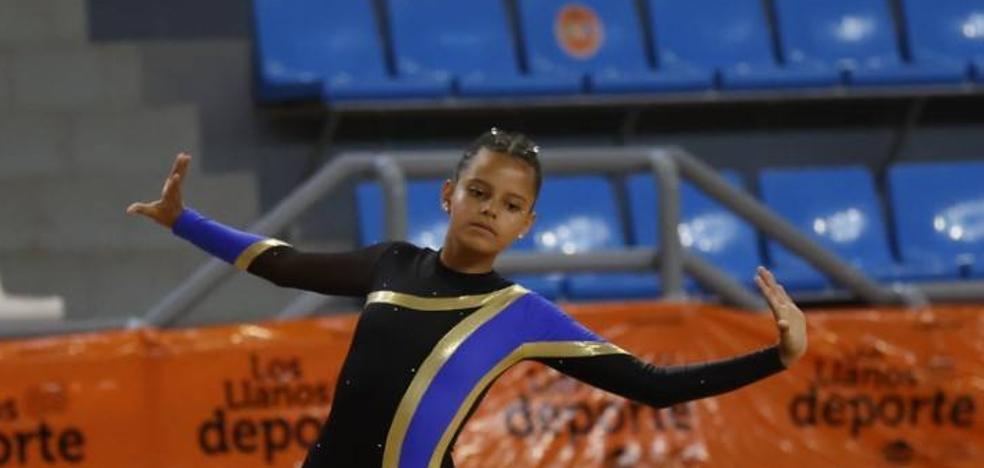 skating
During the I National Trophy Club Patin Lava
The Severo Rodríguez pavilion in Los Llanos de Aridane on the island of La Palma hosted, last weekend,
I National Figure Skating Club Patin Lava Trophy organized by the Club Patín Lava in collaboration with the City Council of Los Llanos de Aridane, the Cabildo Insular de La Palma and the Canarian Skating Federation.
In said trophy, which included the participation of
more than 200 athletes, aged between 4 and 20 yearsfrom all the islands, competed
the Meraki Skate Club from Teldense, with 5 skaters accompanied by their coach Tamara Medina Sosa. She performed in her first participation in a figure skating tournament, a brilliant role achieving 4 podiums, in figure skating free mode. Her classification was as follows:
Test E- Benjamín Category: María Peretti González (3rd Place).
Test E - Alevín/Child Category: Ariadne Toledo Molina.
Test E - Cadet/Juvenile Category: Claudia Placeres Pérez (2nd place).
Test D - Cadet/Juvenile: Adriana Martín Oliva (2nd place) and Tayri Armas Tufano (3rd place).
The Councilor for Physical Activity and Sports of the Telde City Council, Diego Ojeda Ramos, congratulates with the great participation of the Meraki Patin Club and expressed it this way: «Congratulate them because achieving 4 podiums in their first participation in a national figure skating trophy is a very important achievement. In a modality that requires good physical preparation and a great capacity for concentration to be able to perform a series of figures, jumps, pirouettes and other technical exercises with roller skates».