The maximum amount of cash you can carry down the street without being stopped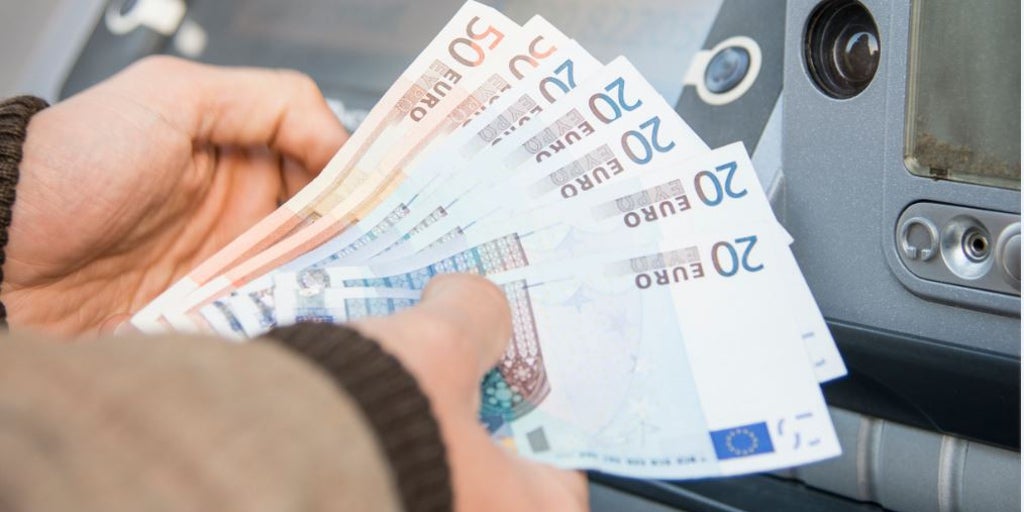 A user withdraws money in cash from the ABC bank branch Law 10/2010 of April 28 regulates the amounts of cash that Spaniards can carry in the national territory
It is true that the cash is becoming more and more obsolete. Because there are more and more methods with which it is not necessary to carry it in the wallet and take up more space, such as cards, mobile phones and even watches. It can be said that with almost any device you can forget about bills and coins. Something that was promoted much more when the coronavirus pandemicsince concern for hygiene and avoiding all kinds of contact was the order of the day.
However, there are people who are still reluctant to card payments. Especially the older ones, much more accustomed by tradition to physical money. All of them should know that, despite their preferences, there is a legal limit of cash that they can carry on the street.
How much cash can you carry down the street?
Law 10/2010 of April 28, regarding the prevention of money laundering and the financing of terrorism, establishes that the maximum cash that a citizen can carry on public roads is 100,000 euros. «The obligation to declare all movements through national territory of means of payment for an amount equal to or greater than 100,000 euros or its equivalent in foreign currency is established (...) For these purposes, movement shall be understood as any change of place or position that is verified outside the domicile of the bearer of the means of payment", as stated in article 34 of said regulation and which is included in the BOE. In the same way, the maximum value in cash that can enter or leave the national territory is restricted to 10,000.
Any payment or movement greater than these figures must be made through bank transfer or by card.
Report a bug