The Maternal-Child Hospital welcomes 83 new residents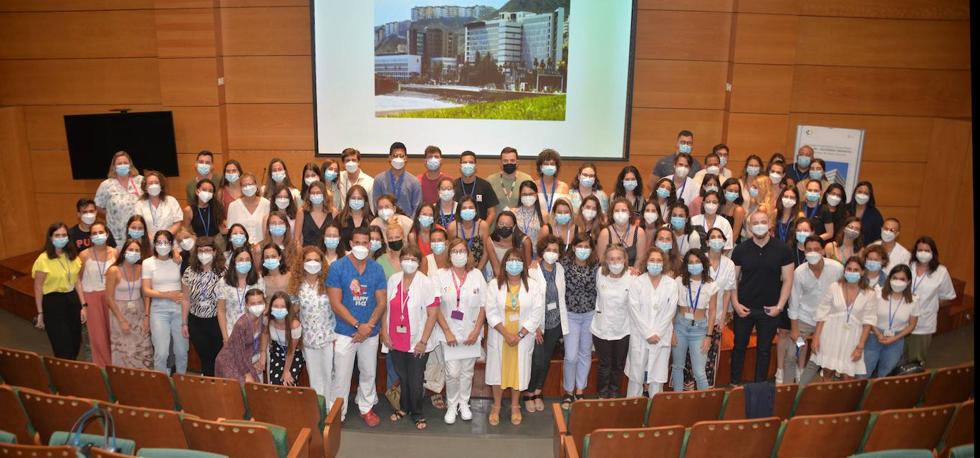 health
Of the new additions, 65 are doctors and 18 nurses
The Insular-Mother-Child hospital complex of Gran Canaria has welcomed
83 new residents who will be trained and carry out healthcare activities in their centers for a period that will range between two and five years, depending on the specialty chosen by each one.
Of the 83 new residents, 65 are doctors and 18 nurses, who have been welcomed by the managing director, Alejandra Torres, and the heads of studies of the Teaching Commission, the regional Ministry of Health reported this Friday in a statement.
The residents who have started their training stage in this hospital complex belong to
medical specialties such as: Pathological Anatomy, Anesthesiology and Resuscitation, Digestive System, Biochemistry, Cardiology, General and Digestive Surgery, Orthopedic Surgery and Traumatology, Pediatric Surgery, Dermatology, Endocrinology, Hospital Pharmacy, Hematology, Physical Medicine Rehabilitation, Intensive Medicine, Internal Medicine or Nuclear Medicine .
The training period lasts between two and five years, depending on the specialty chosen by the resident. In addition, it has a double theoretical-practical aspect in which they receive teaching while carrying out healthcare activity.

to them
they add optional of Preventive Medicine, Microbiology, Nephrology, Neurosurgery, Pulmonology, Clinical Neurophysiology, Neurology, Ophthalmology, Medical Oncology, Otorhinolaryngology, Pediatrics, Psychiatry, Psychology, Obstetrics and Gynecology, Rheumatology, Radiodiagnosis and Urology.
This year a new specialty has been accredited,
Angiology Y
Vascular surgerywith a new resident.
As for Nursing specialties, ten nurses have begun their training in the specialty
Obstetric-Gynecological (midwives), five nurses in the specialty of
Mental health and another three in the specialty of Pediatric Nursing.