The market is crazy, crazy, crazy | Economy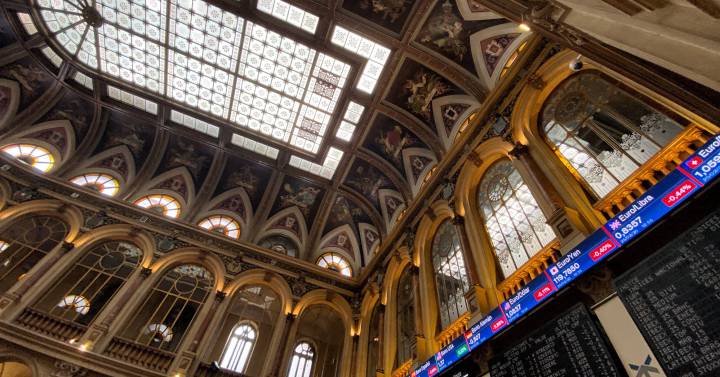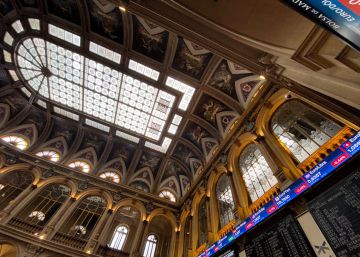 Do markets overreact? Yes, but not just them. The coronavirus crisis illuminates a logical health-economic sequence. Consumption is shrinking in China, there are millions of people in quarantine. Factories close, investments are set back. And they lower the Bags before the probability of lower profits. The virus infects international trade, air transport, tourism. It causes fear, because China is today a key global player.
Almost all authorities act wisely, dissipating hysteria. But that is canceled if there are arsonists. As the alarmist general director of the World Health Organization (WHO), Tedros Adhanom Ghebreyesus.
This describes the epidemic, shortly after its start, as "very serious" for the world: "the number one public enemy" because "a virus can be a more serious threat than any terrorist action." And when the virus flies to Italy, it urges to prepare "for a possible pandemic."
Institutional leaders should self-prohibit dramatic alerts if executive measures are not added; in this case, isolation, manufacturing and distribution of preventive instruments, especially to the most defenseless countries.
So if the head of the WHO goes beyond the thread – not his director of Health, the valuable Asturian doctor María Neira – it is understood that many citizens get on their nerves begging masks or gels and the market goes crazy, crazy, crazy, as was the case with the world in that comic film by Stanley Kramer (1963), with Jerry Lewis and Buster Keaton.
But until the exaggeration of the panic of the markets, arrested – at least for the moment – yesterday? What explains it? Why do you adopt the stampede dynamics of a pack? For the animal spirits, the spirits that in Latin breathe the human thought of ecstasy or dread, the "spontaneous springs that drive action," as Lord Keynes defined.
These springs react syncopated and exaggeratedly to setbacks, uncertainties or booms. These are health episodes such as the worst European food crisis in decades, that of mad cows (1995). Or financial, such as speculation against the Mediterranean sovereign debt (2011) during the Great Recession.
We keep this a heavy heritage. Most institutional economists did not smell it, "seduced by the vision of a perfect and frictionless market system" (How could economists be so wrong? Paul Krugman, EL PAÍS, 9/13/2009).
Today the horror vacui It is even worse. The forecasts "on future real activity and interest rates are considerably worse today than before" of the Great Recession, concludes a study of the Federal Reserve (Gauging the uncertainty..., David Reifschneider and Peter Tulip, 2017).
So now, to heal in health, many experts profess catastrophism because collective memory is selective and punishes the pessimist less than the naive one. Another nutrient of financial panic.