The Mapas concerts say goodbye in Las Nieves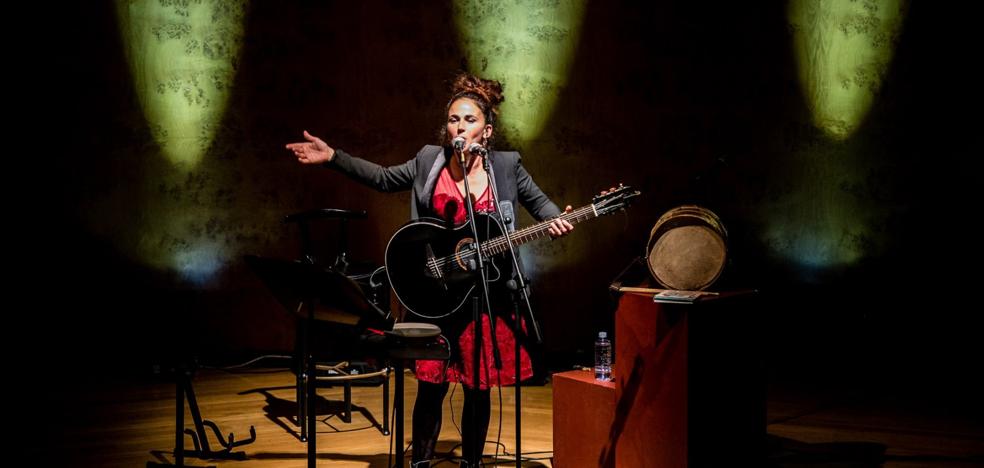 Agaete hosts the 'showcases' from 5:00 p.m. and the Insular Theater Hall (SIT) the TikTok workshops and musical synchronization
Two workshops on TikTok and musical synchronization, to be held this Wednesday at the
Insular Theater Hall (SIT) in Las Palmas de Gran Canaria, from 10:00 a.m. to 2:00 p.m., complete the training offer of the fifth edition of the
South Atlantic Performing Arts Market (Maps)organized by the Government of the Canary Islands, the Cabildo de Gran Canaria, the Cabildo de Tenerife, Unahoramenos productions SL and Circulart.
The
musical afternoon in 'showcase' format of Maps will begin in the port of Las Nieves, in Agaete, at 5:00 p.m. with
Pipo Romeroa virtuoso acoustic guitarist and composer from Cádiz.
Sheikh Ibra Fam (Senegal) will step on the Maps stage at 5:45 p.m. The Senegalese is an artist with a free and futuristic spirit, very much rooted in his roots. This year he releases his first international album 'Peace in Africa' and represents Senegal as this year's RFI Talent.
Gabriela Suarez Jazz Singer (Canary Islands) will be at 6:30 p.m. on the stage of the port of Las Nieves. At just 17 years old, his vocal talent bursts onto the jazz scene to make his mark.
At 7:15 p.m. it will be the turn of
Siwo (Spain), the alter ego of Simonal Bie, producer, vocalist, 'beat-maker' and dancer of Mozambican origin based in Barcelona. Simonal is considered one of the pioneers in driving the Afrobeat scene nationally, in 2018 he explores his identity as a multi-disciplinary artist from the African diaspora. After releasing his solo EP 'Stand For', Siwo describes his sound as electronic Afro-futurism.
At 8:00 p.m. the canary will be
Dactah Chando. Singer and composer, he has a career of more than 15 years in music, eight studio albums and numerous participations in international festivals. He is one of the island artists with a constant presence in the international and European reggae scene.
The Argentine multi-instrumentalist
Manu Sija It will ring in the port of Las Nieves from 8:45 p.m. He is a musician who dares to bring the best of Argentine jazz and folk music.
Sundri Feeling (Reunion Islands) Navigate between pop, world and jazz, in French, English or Creole. At 9:30 p.m., the artist will exhibit her music. Her new album is a libertarian manifesto, a brilliant tribute to women.
the canary
Ida Susal It will go on stage at 10:15 p.m. She is a singular artist who proposes a collective energetic work that gives meaning and a proper name to each one of her musical performances.
The Canarian band The Conqueror Project will be on stage in Agaete at 11:00 p.m. The group is made up of diverse musicians with proven trajectories in different formations.
The day will be closed by Bial Hclap (Mexico) at 11:45 p.m. Dj and producer, in 2005 he founded the label Handiclap Records.