The Mapal Group adds a new technological purchase with the acquisition of the Spanish company Guudjob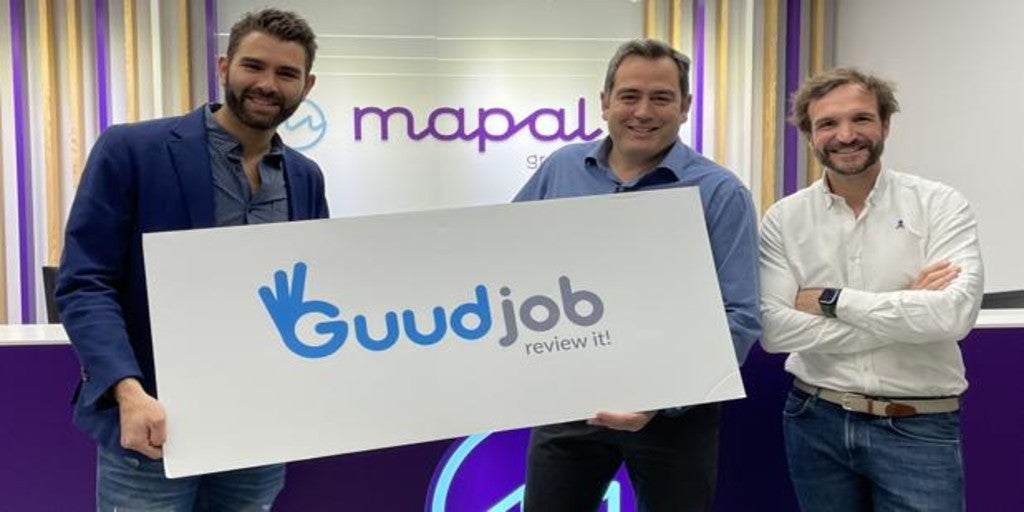 Updated: 05/11/2022 20:30h
Save

The international hospitality software group,
Mapal Grouptoday announced the acquisition of Guudjob, a leading SaaS solution specializing in staff engagement management based in Spain.
This operation is the latest in a series of purchase operations of technology companies carried out by Mapal, with the aim of integrating their respective solutions in Mapal OS, an effective comprehensive management platform for all business back-of-house of the hospitality sector. Guudjob's addition to Mapal follows on the heels of the acquisitions of Flow Hospitality in the UK in December 2019, CloudReputation in the US in July 2020, GetCompliant in Sweden in February 2021 and Easilys in France in May 2021 .
Guudjob was founded by Jaime Fernández de la Puente-Campano and Bernardo Montero Costa in 2016 with the aim of changing the way people work, with greater transparency, more trust and commitment, and all through a mobile app for employee that provides rewards, recognition, communication, work climate surveys and staff evaluations. The solution is already used by service companies such as Cepsa, Grupo Quirón, Liberty Seguros, or Grupo Mallorca, both in Spain and in Latin America.
The incorporation of Guudjob is part of the Mapal One project, the new employee portal for hospitality that Mapal will launch soon. This platform combines the functionalities of personnel management, training management, and a series of functionalities provided from now on by Guudjob to manage communications with and between employees, and thus maximize team motivation. Mapal One also has a powerful "intelligent" content manager, whose objective is to provide employees with relevant information at all times according to the characteristics, motivations and trajectory of each worker.
According to Jorge Lurueña, founder and CEO of Mapal Group: "Guudjob fits perfectly into Mapal's product strategy, since communication with staff and their loyalty is one of the main priorities of hospitality groups, and it is essential to reduce staff turnover. We are delighted to have Jaime and Bernardo, who, in addition to being excellent professionals, have an excellent team that will play a fundamental role in our group".
Jaime Fernández de la Puente-Campano, CEO and co-founder of Guudjob, added: "We are delighted to join the great Mapal team. Guudjob was born in a restaurant. We wanted to directly thank the good work of a waitress to help her grow professionally and emotionally. Six years later, by joining the Mapal family, we will do our best to help more hospitality organizations achieve positive change."
Mapal Group is backed by funds advised by PSG, a leading growth capital firm that partners with software and technology services companies. PSG invested in Mapal Software in 2019 with the aim of helping the company's founder and management team change the European hospitality industry by providing modern back office software solutions. Since then, Mapl Group has grown rapidly through a combination of organic growth, strategic mergers and acquisitions.
Financial terms have not been disclosed.