The manager of the Andalusian Health ceases after a wave of protests | Society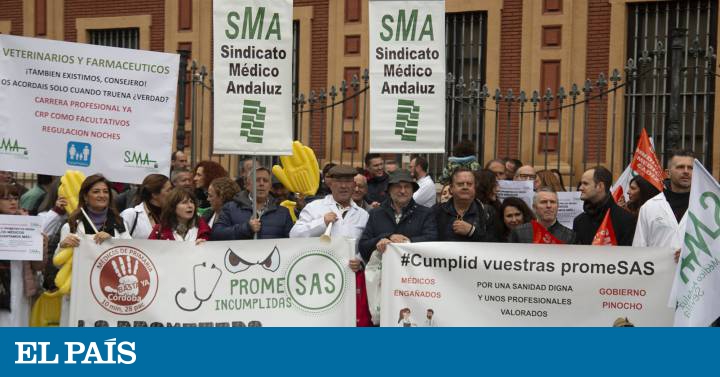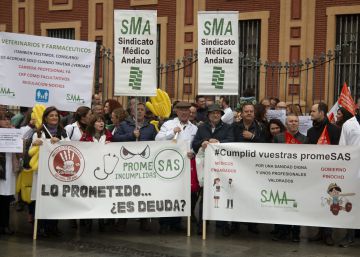 The Andalusian health manager, Miguel Moreno Verdugo, will cease his position on Tuesday after a wave of protests from doctors and patients, who denounce poor health care and how the relief in the Andalusian Executive (PP and Citizens) 10 months ago has not led to changes in the critical situation due to the lack of specialists in the community. Andalusia continues to queue in health investment in Spain, with only 1,153 euros per inhabitant and year, a great distance from the Basque Country, with 1,710 euros, according to figures from the Ministry of Health.
Verdugo, former director of Human Resources of the Health Service of Castilla-La Mancha with María Dolores de Cospedal, will cease next Tuesday at the Board of Governors of the Board after only eight months in office, as the Chain Ser has advanced. His cessation comes after the most lethal listeriosis outbreak recorded in Spain, from this community, and that has caused six deaths and three abortions.
"Will the change of manager mean anything? People changes say nothing, cards are changed and it does not translate into policy changes. It is neither good nor bad, it depends on the next manager and his policies. Moreno's decisions on salary equalization, exclusivity and the 10 minutes of minimum attention in Primary have been erroneous, but the endemic evil of Andalusian health is the lack of investment, "criticized Rafael Carrasco, president of the Andalusian Medical Union.
The lack of personnel and media has been a traditional lack in Andalusia with the Socialist governments, but this has worsened in recent months, which has led to successive protests by doctors and patients in different Andalusian provinces. The Andalusian Health Minister, Jesus Aguirre, described last Friday the claims of doctors as "fair", because "they ask for more staff and time to better care for patients and salary equalization." Aguirre admitted: "There was a lot of hope, illusions and desires with this Government of change, but it takes time, because we have been ten months."
This Sunday members of the Andalusian Medical Union have demonstrated before the Palace of San Telmo, headquarters of the Andalusian Government and last Friday there was a demonstration in Algeciras (Cádiz) of the Platform in defense of Public Health to denounce "the precariousness and lack of specialists "in the hospitals of the Campo de Gibraltar region. "In the last year they have begun to remove services in the region. It is necessary that the batteries be put on the board because they are letting us die. It is hard to say, but it is the reality, "Alejandra Pajares, president of the platform, told Efe.
. (tagsToTranslate) cesar (t) manager (t) health (t) Andalusian (t) Andalusian (t) wave (t) protest (t) doctor (t) patient (t) manifest (t) precarious (t) care ( t) precarious (t) pressing (t) lack (t) specialist



Source link