The man gored in the face by a bull in Castellón remains in the ICU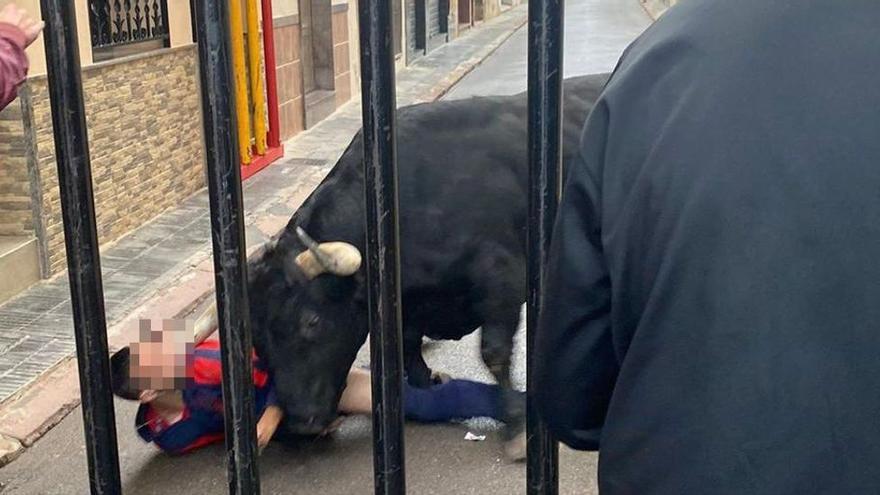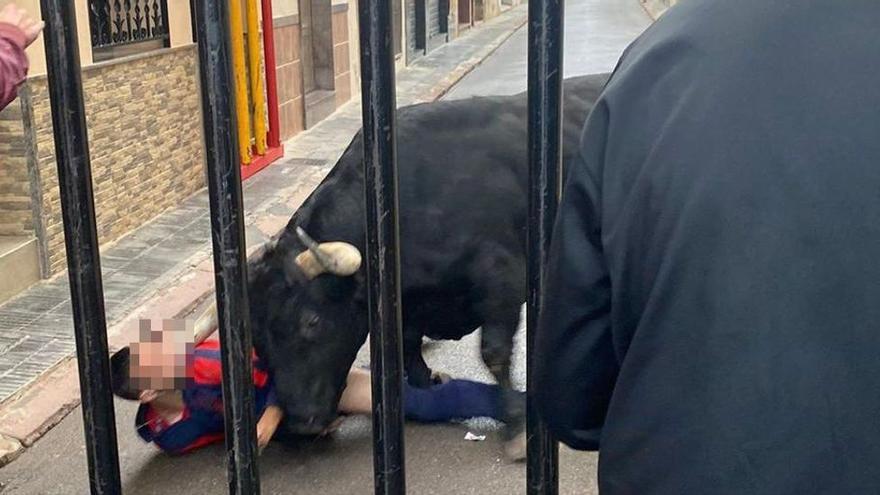 The events occurred shortly after the bull's departure. The bull, from the Montalvo cattle ranch, had only been on the loose for 30 minutes when the accident happened on San Miguel street. According to witnesses, the man who has been injured slipped – during the morning and early afternoon it rained in the town – and when he tried to get up, the goring occurred. The animal dragged the victim to the barrier, from which the wounded man was evacuated to the health services -located next to the Plaza Mayor-, where he was treated urgently and stabilized before his transfer.
The 36-year-old received a goring in the face for consideration, with affection in one eye and mouth. After studying the situation, the The doctor who covered the bullfighting service considered it necessary to accompany him on the transfer to the Hospital de la Plana de Vila-real, accompanied by the DUE. After the first assessment, it was decided to refer him to the General Hospital of Castelló to be operated on by the specialists of the Maxillofacial Surgery unit.
Suspension of the celebration
As a consequence, and as indicated by the regulations in this regard, the City Council decided to suspend the festivities, by not being able to offer the adequate medical service. As usually happens in these cases, fans and Comissió del Bou were in charge of retaining the bull in a street because, as the experts explain, sometimes it is safer to leave him alone without being summoned, than to try to throw the rope at him to transfer him to the bullpen, and that is what happened. At around 8:00 pm on Sunday, with the ambulance and medical services already back, the act was concluded.
The mayor, David García, at the end of the program, stressed that «It is not pleasant to see this type of fucking and, although the life of the young man is not in danger, leaves a very bad taste in our mouths». Despite this incident, the only one of the three days of bullfighting acts, García affirms that it is justice «highlight the work and commitment of the Comissió del Bou, which have made possible a bullfighting poster that has lived up to the expectations of the fans. In turn, he wanted to convey his gratitude to the El 7 peña, which wanted to contribute to the sponsorship of the bull exhibited on Saturday afternoon.