The main airline in Latin America declares bankruptcy in the US by the Covid-19 crisis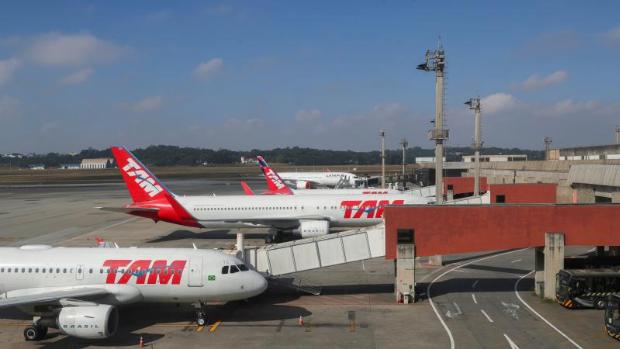 Updated:
save

LATAM, the main airline in Latin America, has announced a "reorganization" to ensure its "long-term" sustainability. The company has filed for bankruptcy in the US Failing to meet your financial deadlines after the business crash caused by the pandemic of coronavirus, although it ensures that it will continue to operate passenger and cargo flights.
«LATAM and its subsidiaries in Chile, Peru, Colombia, Ecuador and the USA. today began a voluntary process of reorganization and restructuring of their debt under the US Chapter 11 protection [...] In light of Covid-19's unprecedented impact on the global aviation industry, this reorganization process provides LATAM with an opportunity to work with the group's creditors, and other stakeholders, to reduce its debt and obtain new sources of financing, giving them the tools to transform the group according to this new reality, "he reported through a release. The subsidiaries in Argentina, Brazil and Paraguay are not included in this request..
The airline also assures that "they are holding conversations with the respective governments of Chile, Brazil, Colombia and Peru to seek support to access additional financing, protect jobs to the extent possible and minimize disruption to their operations."
This decision, however, would not have an immediate effect on your passenger or cargo operations. "LATAM and its subsidiaries will continue to operate passenger and cargo flights, subject to the demand for their services and travel restrictions," reports the group, which will respect "all current and future tickets, as well as travel vouchers, miles and frequent flyer benefits and flexibility policies ", ensuring that" group employees will continue to receive their wages and benefits "and that" travel agencies and other business partners will not be affected or disrupted in their interaction with the group " .
In the US, the use of Chapter 11 is a mechanism that allows a company that can no longer pay its debt to restructure without creditors.
The airline, created by the merger of LAN in Chile and TAM in Brazil, has 145 destinations in 26 countries. It had more than 42,000 employees and normally operated 1,400 daily flights, transporting more than 74 million passengers a year.