The Madrid Open is extended to two weeks in 2021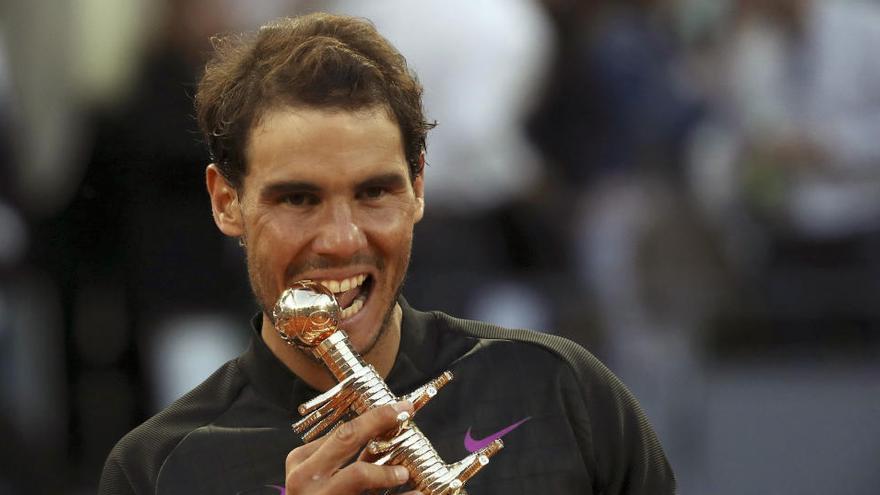 The Mutua Madrid Open has announced this Wednesday that From 2021 it will be a tournament that will be played for two weeks, from April 27 to May 9 at the Caja Mágica, an extension that the event's organizers have pursued practically since its inception in 2002.
Thus, Madrid will have the ATP Masters 1,000 and WTA Premier Mandatory united in two weeks, as the only event in this category that takes place in Europe and with this duration, to which until now no tournament has reached except the four of the Grand Slam (Australian Open, Roland Garros, Wimbledon and US Open).
"We are happy to have achieved the goal of becoming a two-week tournament ", sEñala Feliciano López, director of the Mutua Madrid Open in the official statement.
"It is a pursued, deserved and necessary growth that will allow us to enjoy more days of the best tennis in the world at the Caja Mágica. I am sure that both our sponsors and all fans will receive this great news with open arms, as well as the city of Madrid that will receive more visitors for the longest time "Feliciano continues.
Manolo Santana, honorary president of the tournament comments: "It's fantastic how much the tournament has grown since 2002, when we held the first edition at Casa de Campo. The two weeks of competition that we will have from next year will help us to position ourselves as one of the most important events on the calendar. "
At its premiere in 2002, the tournament was set on the season-ending indoor hard court European tour. Seven years later it experienced the greatest growth in its history by moving from the Casa de Campo Rockadrome to the Caja Mágica happening to be disputed on clay and becoming a combined event by adding the women's competition with the WTA Premier Mandatory dispute.
In 2021 the Mutua Madrid Open will begin on Tuesday, April 27 with the WTA qualifying phase and from Thursday 29 the first round of the final draw of the women's tournament will be played. The ATP qualifying round will start on Friday 30th and the first round will be held on Sunday 2nd May.