The Mad Cool approaches the Ithaca festivals | Culture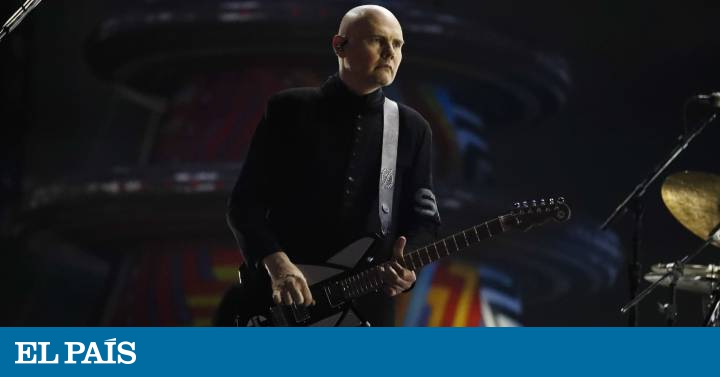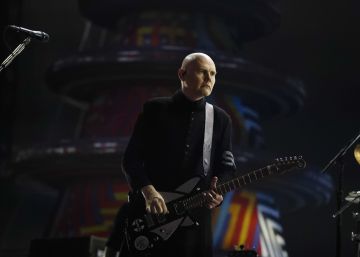 At last. After three years and two days of this fourth edition, Mad Cool has managed to get closer to the Ithaca of all the festivals: become a brand. Any event of this nature aspires to that. On the one hand, because brands are like penguins: they like to get together even if they do not like each other in the background. If you see a mark (or a penguin) alone, it is that something is wrong there. Putting together brands is raising money and reputation. At least, in this 21st century. On the other, because in today's society, making a brand is synonymous with having a personality, a style of its own, the possibility of monetizing. And that's what all those festivals that are able to sell many tickets before revealing their poster. This Friday, Mad Cool finally put together a coherent poster, according to a specific way of understanding these events and distributed it over a comfortable, well-distributed and aesthetically appropriate room. Each time it looks less like the attempt to put together a Coachella designed by the son of someone who is owed a favor.
There was a headliner with pedigree, The National, around which an almost popperian consensus arises and which is able to draw an ethical and aesthetic line that crosses related members of up to three different generations. With the only national combo that in a few years could reach similar status: Vetusta Morla. The ninth group that once had it and who is going to see to see what all of that retained: Smashing Pumpkins. And, above all, this Friday Mad Cool finally repaired something decisive to rise above the status of an event that is going for the same reasons why it might not go: closet bottom.
A good festival is one that is worth going at six in the evening. The hope of the indie Australian: Rolling Blackouts CF. The craziest and most promising band that the United Kingdom has given in the last year: black midi. Veterans of the earth: Sex Museum. The most attractive female vocalist of her generation: Sharon Van Etten. And also, be careful: a rapper! What they hear A rapper called Vince Staples, which is the closest you can get to having Kendrick Lamar without having it.
At last. Be accidental – unfortunately for some, Pearl Jam or Foo Fighters they can not go around Europe every summer, they already have an age – that is to say, the truth is that, for the first time in their history, Mad Cool, beyond the filias of each one, put together a day whose poster did not seem to have done by hitting a check book or by someone who has been hit very hard on the head.
The National is now the only rock band capable of being headlining at a festival and leaving on the shoulders without having succumbed to any outdated rocker tick. Theirs is a lesson about how one becomes greater with respect towards oneself and towards those around them. His albums are getting better and his live on this tour of presentation of I Am Easy to Find It is his most ambitious proposal to date.
But they make this almost not noticeable. They are great by circumstances, not by vocation. The screens are giant, they have three choristers dressed in members of some sect and offer a repertoire that is exciting today, but tomorrow, if they changed it completely, it would be the same. The National is the most successful band on the planet without any hit song. And yes, Rylan is overwhelming. Day I Die it rises above all things and people. Fake Empire It reminds us how more than a decade ago a small group made a small song that has been growing with them. It was exciting. It was important. That these guys congregate so many people is one of the last wonderful anomalies that will give us that thing we knew with rock.
The wire of memory
Right after, Smashing Pumpkins influenced one of the great lies of the grunge And it's not their fault, it's that they drew a whole generation like that. Those of Billy Corgan are a mixture of group of hard rock without a hook and a symphonic rock band without technique. And for a bit a bit of each of these elements have achieved something curious: attract more audiences today than in their glory days. Smashing Pumpkins, unlike The National, are nostalgic and cheating. With a fatally equalized sound, they held on to the wire of memory, draining the death rattles of a world that already was.
Interestingly, Vetusta Morla, millennials of an old soul, they also belong in some way to something preterite, but there is something in them that engages. On the screen on their stage they kept for almost two hours a message against those abuses that are really violations. Committed and empathetic, the only thing that can be reproached is that it gives the feeling that they wanted to be Radiohead and they stayed in Heroes del Silencio for millennials
Although their songs are almost all a trap, it is almost inevitable to enter their universe, more when you see thousands and thousands of people living what they do with the rabbit and the hat as if life depended on that. They will like it or not, but on stage they deserve all the respect in the world.
Well, there was a rapper named Vince Staples who gave a more than interesting concert. But it was a curiosity, almost an occurrence in the conjuncture of a festival that has everything to dare to do things, but for one reason or another, it ends without doing it. And watching Staples, between videos of Seinfeld and surrounded by foreigners, it was inevitable to go back to the afternoon, the moment in which a festival becomes a festival and not a simple weekend plan.
The surreal moment
We could not say if for a cultural issue or because this is how this event has been understood since its inception – you come to see the headliner and, if there are strengths and desires, you dance until the closing – or because, why deceive us, the band has very little pull, just 1,000 people gathered to see the Australians Rolling Blackouts CF. Of course, the lack of audience did not prevent a brand of alcohol from those who know nothing to put four girls in the middle of the track to shake glasses and bottles with the logo of the house while a guy took photos. It was surreal, until it started to look sad and ended up being annoying.
And just at that moment it was inevitable to think that this is what it is and that, in the end, the future of this festival and many others of its same league is in those cars where Los Chichos sound and dance and laughs and enjoys elements of sounds and attitudes that have nothing to do with what until now was all this. Better that than Smashing Pumpkins. The indie, to the living room or living room of the house; rock, to the cemetery. The party, the festival. There is a brand that has already understood it. And brands, today more than ever, mark.
(tagsToTranslate) mad cool (t) approach (t) Ithaca (t) festival (t) exciting (t) the national (t) empathic (t) vetusta morla (t) nostalgia (t) trap (t) smashing pumpkins ( t) cite (t) get (t) second (t) day (t) convert (t) mark (t) define



Source link