The machismo of Isabel San Sebastián with Irene Montero: "Niñata, you have conquered Pablo Iglesias' bed"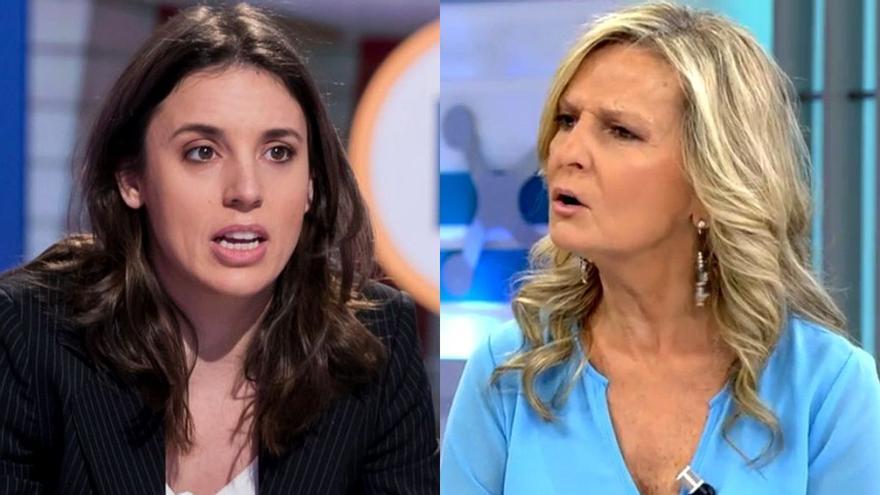 Isabel San Sebastian has been placed in the focus of controversy for his macho words about Irene Montero. The journalist and regular contributor to 'Ana Rosa's program' He participated this weekend on Javier Negre's YouTube channel, where he made a series of regrettable comments that have caused outrage on social networks.
"This girl is getting worse every day. I have heard some of her statements talking about the street, what it cost us, the conquests and continuing to claim our rights …", he began by saying about the Minister of Equality, to whom he launched a question with insult included: "But what conquest have you had to do, little girl?".
Those words were only the beginning of the intervention. The tone of San Sebastián was on the rise and he lashed out at Montero by attributing his professional achievements to the relationship he maintains with the leader of United We Can: "The only thing you have had to conquer is Pablo Iglesias' bed to become a minister. But what have you done? When you were born, women already had all their rights. "
"You went to the University, that those of us who worked with our taxes paid you. You worked as a cashier in a supermarket and from there you became a minister by the oldest road in the world ", released the television talk show." My blood boils. I have had to fight to make a career in a male world, but Irene Montero? ", He added before assuring that he does not care about" the nonsense of a group of self-proclaimed feminists who have no idea of ​​carving out a career. "