The machinery to create perfect waves for indoor surfers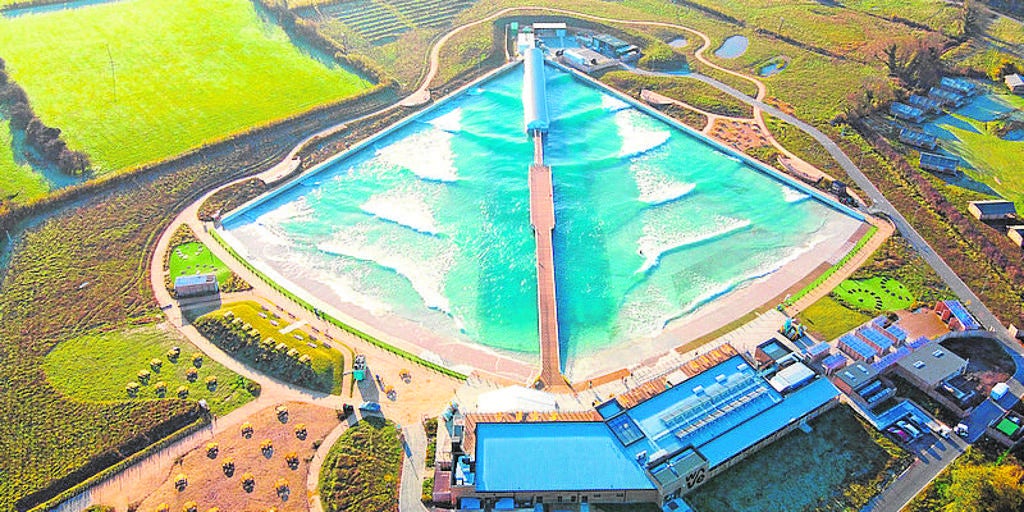 Updated:
Keep

Searching for the perfect wave is now possible even if there is no sea in sight. That is what the technology proposes. wave gardena Spanish company that creates aquatic installations capable of generating a thousand waves per hour of professional quality. This Basque startup is an international reference in the design, construction, maintenance and commissioning of this type of infrastructure. The company is in charge of "everything related to the project," explains Amaia Iturri, the company's communication manager. It can range from wave pools, also called surf lagoons, to surf schools, restaurants, beach bars, villas and hotels.
The 'Wavegarden Cove' technology developed by this company consists of an electromechanical system in which motors are used to move large modules in sequence that displace the water within the surf lagoon, thus creating "dynamic waves" which, according to Iturri, generate a more real sensation and experience than the 'static' waves that we are used to seeing in other similar installations.
The startup, which operates with green energy, highlights that its technology reuses part of the energy generated, and is the only company in its sector to develop its own water treatment system, so the energy cost per wave is much lower. "It's 1kWh or 10 euro cents for our biggest waves," says Iturri.
These facilities are capable of generating up to 20 different types of waves, which allows them to be enjoyed by all types of audiences, "it is not exclusive for professionals". A one hour surf session allows the user to catch between 15 and 20 waves of any type.
The company, which was founded in 2005 by the Basque engineer Josema Odriozolaand the German economist and athlete Karin Frisch, has developed facilities that currently receive "an average of 200,000 visitors per year per complex between surfers and non-surfers." The average TIR is over 25% per installation.
Wavegarden currently has six commercially operating surf parks: Praia da Grama (Brazil), Alaïa Bay (Switzerland), Wave Park (South Korea), Urbnsurf (Melbourne), The Wave (Bristol) and Surf Snowdonia (Wales). ). Regarding these last destinations, the company has just closed a strategic alliance with the British group The Wave, to develop six projects in England and Ireland. Recently, the city council of the city of Palm Desert (California) has given the green light to the construction of the first Wavegarden Cove surf park in the USA.