The luxury industry does not find immunity from the Covid crisis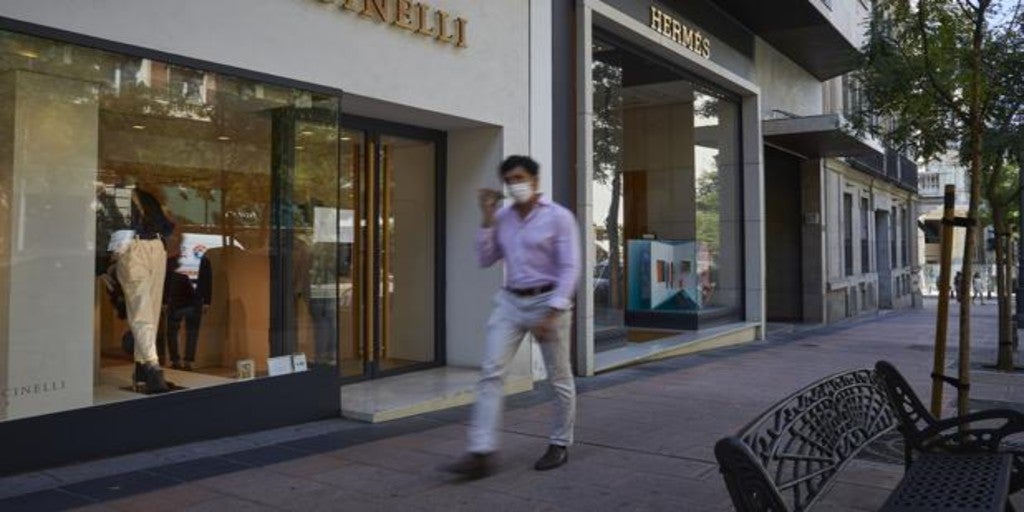 Updated:
save

This time the luxury industry has not been able to weather the economic crisis derived from the pandemic, as it could with the financial debacle of 2008. Then the high-end market was less affected and recovered faster thanks to an emerging Asian consumer , especially from China, where a large middle and upper class grew – and continues to grow – with a high purchasing power, who look at premium products with great passion and capricious weakness. Thus, this market grew year after year at a sustained rate of between 3 and 4% worldwide, generating an annual amount of 270,000 million. In 2018 alone, luxury contributed € 800 billion to the European economy, 4% of its GDP. ANDIn Spain, the figures are more modest: this industry had a turnover of around 9.2 billion euros (9% more than the previous year), According to a report prepared by the international consulting firm Bain & Company for Círculo Fortuny, far from the 27,000 million in France and the 29,000 million in Italy. However, our country was beginning to take positions in the world ranking and the billing forecasts for this industry indicated that it would double in size in 2025 and reach 21,000 million euros.
Now that scenario is up in the air. The restrictions on mobility, the lack of consumer confidence, even the impact of the economic deterioration that it may have on the highest incomes and the fear of contagion have fully hit a sector that presumed to have enough muscle to stop adverse economic situations. Bain & Company forecasts estimate a global contraction of this market at the end of the year of between 25 and 35%, in the worst case scenario. In such a way that the recovery to the levels of 2019 will not arrive until 2022 or 2023. And to achieve it, in addition, the luxury industry will have to do its homework and face a great transformation, the result of the pandemic. Digitization, sustainability and responsible ethics will be key for firms to retain a loyal consumer and seduce new, younger users. "Despite the crisis, luxury brands can emerge stronger, more innovative and with more determination," concludes the Bain & Company report. And Spain cannot be left behind.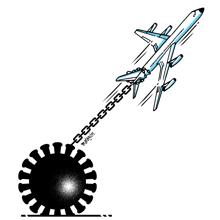 With or without a pandemic, experts point to the great Asian giant as the engine to drive the luxury empire. Chinese citizens represent 35% of this global market (it is estimated that they will account for 50% in 2025) and were responsible for 90% of the growth of this industry in 2019. There are already signs that this will continue, because "China is starting to boot. It has a high rate of purchasing power of the new rich and entrepreneurs, "he says. Cristina Martin, president of the Spanish Association of Luxury-Luxury Spain. Even "the director of the China Tourism Academy, Dai Bin, has stated that the Chinese are beginning to travel," he warns. Elena Serra, President of the Communication Commission of Fortuny Circle. "The crisis there is ending, and luxury is recovering," asserts Susana Campuzano, director of the Higher Program for Strategic Management and Direction of the Universe of Luxury at IE University.
Spain cannot miss that opportunity. «The weight of the Asian tourist in the luxury market is undeniable. 68% of high-net-worth travelers are Asians, mainly from China. He is a tourist who loves exclusive products and limited editions, but they also turn to culture and crafts. And it is along these lines that Spain should attract your attention, since we have a unique culture and craft industry. It is our differential value ", defends Elena Serra. The Chinese desire for luxury finds other attractions in the European and Spanish markets that should not be forgotten. "A Louis Vuitton bag costs 30% more expensive in China. They have many taxes, so it is cheaper for them to buy here, "says Cristina Martín. "Luxury products have a lower price in Spain and the tax credit associated with the VAT refund favors this tourism", considers Serra.
Of course, winning over those millionaire tourists would be a gold mine for many businesses. In light of the Global Blue data, presented at last year's Círculo Fortuny Excellence Day, Spain currently only captures 37% of the budget of high-income tourists who visit us, the vast majority of whom are Asians, with a Average expenditure of 22,000 euros, while in other European countries the figure reaches 60%, as in the United Kingdom, where they spend an average of 35,000 euros on purchases. "The opportunity is there," Serra insists, "but we must focus on making our high-end products and services known, in such a way that before they come, it is already attractive to these tourists and they want to come." Nor should we ignore the tourists from the Persian Gulf who continue to look to Paris and London as their destinations par excellence.
As in other sectors, the pandemic has opened the door to the online channel in this market with a strong presence in physical stores. "The big brands have been very active during the confinement in China. They have purchasing power, they are very used to pandemics, they have continued working and they bought online. The first revenge purchases there were disproportionate, "says Susana Campuzano. In fact, with the stores closed, the internet concentrated 16% of sales between March and June, when in all of 2019 that channel accounted for 12% of total world sales. Cosmetics, perfumery and accessories swept. "It was like a kind of reward," believes Elena Serra.
For the young audience
This has highlighted the low penetration of the online channel in the luxury industry, which will have to make a great effort to digitize. There are firms that still do not sell online, and others that have opened their e-commerce in the midst of a pandemic. Everything indicates that from now on things will change. Online luxury sales are expected to account for 30% of the market by 2025. Something that has a lot to do with that Chinese consumer and the capture of a young audience that handles social networks and "is used to consulting, buying and selling through digital media," says Martín. "Market growth in the medium term will be supported by demand from the Chinese middle class and an increased appetite for luxury goods among millennials and Gen Z," estimates Bain & Company, which are fully digital. Not surprisingly, the global online shopping giant has recently opened the Amazon Fashion X store, where you can purchase collections from firms such as Hannibal Laguna, Roberto Verino, Agatha Ruiz de la Prada, Deyi Living and Ángel Schlesser.
And it is that, in the XXI century, luxury has already been democratized. "Now you don't have to be a millionaire to buy luxury. Any social class can indulge themselves: a Dior nail polish, a Chanel perfume, a massage with essential oils or contemplate a sunset with an organic juice ", says Cristina Martín. In any case, luxury will continue to coexist with lifelong customers who want direct treatment and personalized attention in the store. "Personalizing the customer experience is more important than ever," believes Martín.
Renewed tradition and innovation will go hand in hand in the future of this industry which, although resentful by the crisis, awaits its speedy recovery.
The silent luxury
The pandemic has made luxury now have other symbols. The new generations ask brands for sustainability and responsible ethics. "They are consumers who prefer collaborative, useful firms that demonstrate a real commitment to society," says Cristina Martín. A new philosophy is taking root in this market. "Conspicuous consumption will not be welcomed," Martín continues. It will even be considered an offensive gesture. The young public increasingly prefers to invest in the luxury of experiences, values ​​the crafts, the ecological and sustainable part. It is a silent luxury for those who have money but have no need to show off their wealth. That silent luxury wants exclusive and niche products that are not overcrowded. That is why it flees from globalized brands that may have "mass consumer mechanics", estimates Martín. The local also acquires value, as Campuzano suggests: "Consuming what is close, going back to the origins and looking for authenticity favors smaller brands." Because as Martín assures: "The real luxury is spending 3,000 euros on custom shoes made by a craftsman."
Victims
Tourism, travel, cruises, hotels and all luxury catering have been the sectors of the high-end industry most affected by restrictions on mobility. The automotive and retail sectors have also suffered large drops in sales. However, fashion, cosmetics, accessories, high-class wines and housing have been less damaged. For example, on the Costa del Sol the premium market is resisting. Buyers are looking for homes with a median price of 1.5 million as a second home (for fear of a second confinement or to telecommute), while investors look for land to build or assets to reform. However, the super-luxury segment (more than 3 million) is hardly in demand.