The LPA Trail brings together more than 500 runners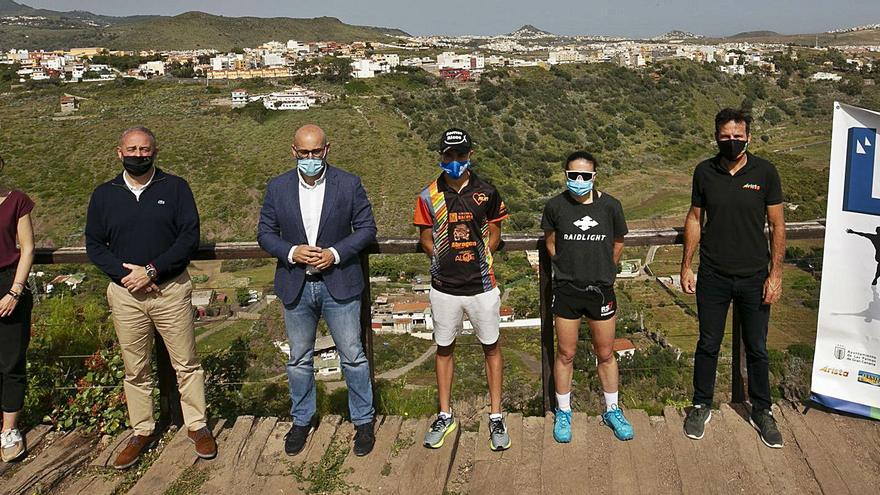 With a total of 530 registered distributed among the three distances included in the program -21, 13.5 and 5 kilometers-, tomorrow a new edition of the LPA Trail. The test, which is promoted by the Municipal Sports Institute of the City Council of Las Palmas de Gran Canaria and organized by the company Arista Eventos, it shows the greenest corners of the capital that are conducive to mountain racing. The event, included in the official calendar of the Spanish Athletics Federation, celebrates its sixth edition this year.
One of the best known faces of the appointment is that of Maite Maiora. The Basque runner lands for the first time in Gran Canaria and has chosen the long distance, the 21 kilometers to return to the competition: "I am very happy because it is not easy to put on a number nowadays. I had my eye on this race and I have been here since Monday having some great days. It is not the style of racing in which I am usually seen as I do not have so much unevenness, but at the beginning of the season I like to put something faster, "said the Raidlight team rider.
In addition to Maiora, the participation of one of the great promises of the Canarian trail, Javi Fernández, should also be highlighted. The man from El Herrera will face off in the long modality of the LPA Trail with runners such as last year's champion, Juanjo Rodríguez, and a list of favorites, including Raúl Latorre, Oswaldo Medina, Javi Sosa, Gabriel Efraín Pérez or Santi Castellano. In the women's section, the name of Dominique Van Mechgelen shines as the great favorite to fight for victory with Maite Maiora, as well as Graciela Acosta from Gran Canaria.
At shorter distances, underline names like those of Octavio León, Estela Guerra, Miriam Gambín, María José Guillén, Eoin Flynn or Sandra Moreno.
The three races will have as a common goal the wide space of the Plaza de Santa Ana, so the Cathedral of Las Palmas de Gran Canaria will once again witness the arrivals of the participants.
Go on
The LPA Trail 2021 He lived yesterday his official debut, which took place at the Mirador del Camino de la Arboleda, in Tafira. This presentation was attended by Aridany Romero, Councilor for Sports of the Las Palmas de Gran Canaria City Council, and Francisco Castellano, Councilor for Sports of the Cabildo, who were accompanied by Leticia López, manager of the Municipal Sports Institute, Fernando González, CEO of Arista Eventos , the Basque runner Maite Maiora and the athlete from El Hierro Javi Fernández.