The Louvre presents the Athena of Velletri after its restoration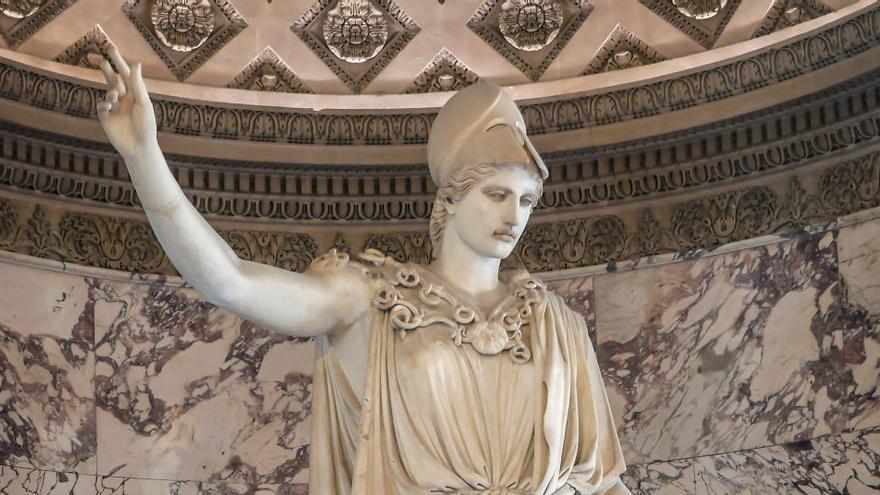 The Louvre presented on Tuesday the final result of the restoration of the Athena of Velletri, the insignia of its Department of Greek Antiquities, after a job that began in March and was interrupted by lockdown.
The campaign to restore the marble sculpture, which ended in June, lasted a total of just over four weeks.
Since the last restoration, in 1992, the sculpture had partially fouled and some fragments had deteriorated.
The intervention allowed cleaning the surface of the marble as well as lFill in certain cracks to avoid accumulation of dust in the gaps.
We have also proceeded to repair certain details like tassels and the folds of his garment.
According to the curator of the exhibition of Greek Antiquities of the Louvre, Ludovic Laugier, behind a restoration project there are three objectives: to preserve the work, to understand it better and to investigate and further study the artistic technique.
This last work has allowed, among other things, to reach the conclusion that the marble used is of the dolomitic type, that it was extracted from Mount Hyimetus, south of Athens, and that usually has a slight grayish streaking.
It has also allowed a better understanding of the fixation of the right arm of the work, which was a mystery until now: the strong projection is supported by a large piece of ancient marble that forms the flank and right armpit of Athena.
The Athena of Velletri in the Louvre is the only version of this type of sculpture that has been so well preserved. It was a Roman replica of the Greek bronze original created in 430 BC by Cresilas, author of the iconic portrait of Pericles.
This work, found in Velletri in the 18th century (Italian territory then in the hands of France), represents the goddess Athena, identifiable by her attributes in Greek iconography: the helmet of the warrior goddess and the aegis, edged with snakes and decorated with the head of Medusa, offered by his father Zeus, who serves as his armor.
With its forms, the Velletri Pallas is very representative of the Greek classicism of the 5th century BC
The Athena of Velletri it fascinated Josephine and Napoleon Bonaparte, who acquired it to display it together with the antiquities of the Napoleon Museum.
In December 1803 first settled in the Louvre, first in the Hall of the Emperor, then in the Hall of the Muses and finally from 1815 in the Hall of the Pallas.