The long summer drives soda | Economy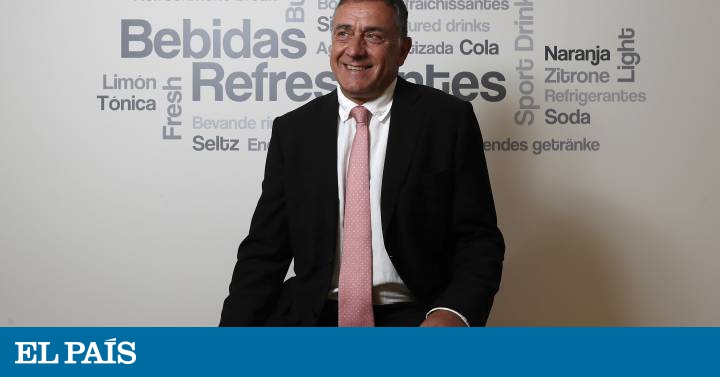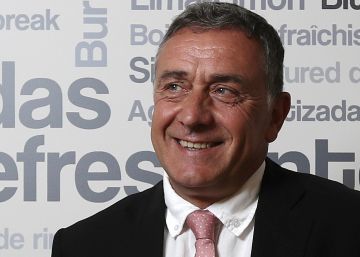 It never rains to everyone's taste. If the summer is prolonged, it balks the sales of winter clothes, but it brings life to other sectors, such as refreshing drinks. Thus, the soft drink sector, after a "very good" summer, will close the year with a slight growth of around 1%, according to preliminary figures of Anfabra, the employer's association, which this week has held its annual assembly.
A production of 4,400 million liters and something above 3,800 million euros of turnover, numbers similar to those of 2018, but that satisfy a sector that began the decade touching the 5,000 million euros and whose consumption has fallen by 8 % since 2012. Josep Puxeu, its CEO, says it is not easy to grow in a sector that already reaches almost the entire population.
And before the clouds appear on the horizon, the employer of the soft drink advocates to promote the purchasing power of consumers and close the door to tax increases. "In a situation of economic slowdown, it would be very cautious when taxing the consumer's pocket. You have to be careful, "says Puxeu, and advocates that the Government" look for policies that encourage consumer confidence, consumption and job creation. "
Especially, it charges against taxes on sugar, such as the one in force in Catalonia, appealed to the Constitutional Court. Puxeu argues that it is a "pernicious rate for the consumer", because it attacks his pocket, but that "for consumption purposes it has no impact". "The consumer moves to a non-taxed, low-calorie or sugar-free format," says Puxeu, in large, 1.5 or 2-liter formats and distribution boxes. "This is a fee to collect," he laments, to stress that "we pay taxes by another means: IPR, equity, partnerships …", just over 1.4 billion euros a year, according to Anfabra figures.
The debate about sugar and its effects in an increasingly sedentary society has been installed in the sector for years. Puxeu complains that the soda industry, because of its notoriety, suffers much more than others. "As the power of our brands is so noticeable, it gives notoriety to those who do any type of study," he laments. And he defends that the soft drink sector in Spain "has a very internalized theme" and, in recent years, the sugar content has been reduced by 35% and that one third of the offer corresponds to sugar-free or low-calorie options. In addition, he emphasizes that, "Motu proprio, we have eliminated all communication to children under 12 years of age – we are trying to raise it to 15 -, removing vending machines from sensitive points, such as schools, or having a varied offer or only of products without calories in other places, like hospitals. " "If there is a harmful ingredient, eliminate yourself, but for everyone," he says.
Puxeu also highlights the contribution of a sector that directly employs about 10,000 people – "indirectly, if I say 70,000 or 80,000 jobs, I don't say any nonsense," he says – and that, in times of fiscal relocation, "manufacture here, transport here , distribute here, pay taxes here, nothing to do with Amazon and stuff, and leave here all the added value. " "From the factory exit, those 3.8 billion are multiplied by what you want," he says.
Puxeu points out that the soft drink sector invests 3,500 million in R&D and new products every year in Spain. In any case, in the consumption of soft drinks, the more traditional flavors continue to prevail: cola, orange and lemon. "Isotonics, tea drinks, and even bitter is growing a lot," a product that lived its time in the 80s and was relaunched a couple of years ago. The energy companies, although they have a great impact on communication, barely reach 2% of consumption. Innovation and the launch of new products are presented as the only growth levers for a sector that is "virtually universal". "What you have to do is be permanently ahead of the consumer, to offer new alternatives," he says. And not only in flavors or occasions. "" The consumer will reject those who do not commit to meet their environmental or social demands, "he explains, and argues that the soft drink industry is ahead of European legislation on waste and use and recycling of plastics. "We have the commitment to go faster than the administration and legislation requires," he says.