The long and demanding path of double university degrees | Economy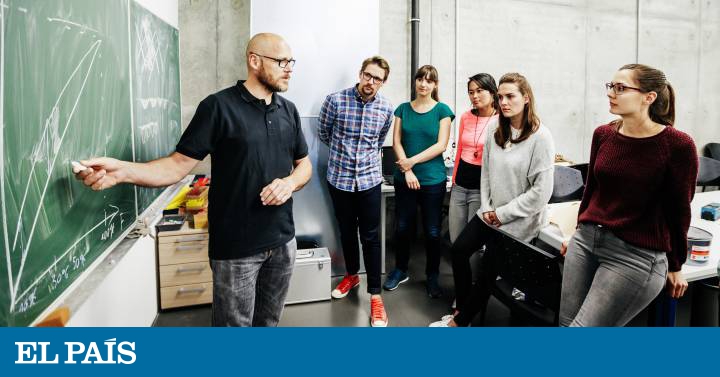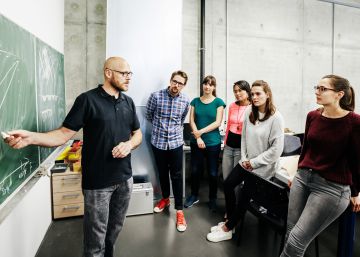 The hook of these degrees is undeniable. Most of them combine similar or complementary disciplines to offer a more complete training and the reward of finishing university not with one, but with two official degrees, in exchange for extending the studies between one and two years. An especially attractive academic profile in a job market that demands increasingly versatile professionals. The Spanish university seems to confirm this: in 2018 there were 872 double degree degrees per 3,008 undergraduate degrees (22.5% of the total), when six years ago there were just 345, according to data from the Ministry of Universities. But is it a valid option for everyone?
In short, no. "First, because they lengthen the training stage, and there are students who do not even consider it, who want to go to the labor market earlier for reasons of family finances or personal preference, or because their vocation leads them to a more classic option," he says Víctor Briones, Vice-Rector for Studies of the Complutense University of Madrid. And it is that studying a double degree implies not only an additional economic cost (only in enrollment, it means going from paying for 240 credits to between 340 and 400), but also a greater workload per course that requires large doses of commitment, concentration, motivation, organization and effort.
Accessing them is already, in some cases, quite a feat. A look to the highest cut notes in Spain reveals the ubiquity of some double degrees, which dominate many of the highest positions. Thus, the double degree in Physics and Mathematics at the Complutense University of Madrid demands almost perfection (13,875 out of 14), somewhat more than the homologous degrees in Zaragoza, Alcalá, Valladolid or Barcelona (and several more). The one on International Studies and Law at the Carlos III University asked last year for 13,525; that of Computer Science and Mathematics of the Complutense, 13,398; and that of International Studies and Business Administration at Carlos III, 13,339. A phenomenon related not only to demand, but also to the fact that double degrees usually offer a small number of places that makes access even more difficult.
Physics and Mathematics in Complutense has, for example, 30 places, "a very small offer, because increasing the number of places in an experimental degree like this is something very expensive and very difficult to carry out. And the same happens with others such as Chemistry and Biochemistry, or Computer Engineering and Mathematics ", explains Briones. Of course, not all double degrees have such a high access scale, and more traditional and widely offered degrees such as Law and Business Administration or Law and Economics normally have significantly lower cut-off marks.
Greater employability
That same overexertion of commitment makes them benefit from better access to the labor market and from the acquisition of transversal skills highly valued by future employers: "For any company that is recruiting staff, a double degree is almost always looked at with a little more of attention, because it represents a greater effort, without this prejudging that it is no guarantee ", says Briones. "The double degrees offer greater employability, a broader interdisciplinary vision, a greater integration of concepts that allows to face problems from different points of view, and the possibility of solving them with greater creativity," says Eva Icarán, vice-rector for Teaching Staff and Investigation of the European University. As many of the double degrees combine related disciplines, the achievement of these entails the development of more skills and a greater scope of professional activity.
This is the case of Fernando Galindo, a graduate in Law and Economics at the Carlos III University of Madrid: "For me it was an enriching experience, because they are two careers that complement each other very well and allow you to understand current events very well. Furthermore, by having points in common, studying them in a combined way makes there are subjects that are much easier to understand ". For Galindo, today Director of Commissions of the General Secretariat of the Congress of Deputies, it is an investment that is worthwhile, "among other things because when I started my degree I didn't know what I wanted to do and the double degree allowed me to keep more open doors ".
In the midst of the fourth industrial revolution, that of the Internet and communication technologies (ICT), double degrees including STEAM disciplines (Sciences, Technology, Engineering, Arts and Mathematics, for its acronym in English) are among the most sought after, "but also in the areas of Biomedical Sciences, business management … And, in the future, double degrees will also be demanded where it scientific and technical aspects are complemented by the humanities ", points out Icarán. "There are many voices that speak of the need to humanize technical careers. The labor displacement caused by robotics and digitization must be accompanied by a transformation in the demand for professionals capable of offering other skills, precisely those that differentiate the human being from the machine, and that go where it does not go ".
Briones highlights three large groups among the double degrees: "First, those based on the degree of Law and other knowledge such as Criminology, Labor Relations, Political Science or Philosophy. Another group has to do with Business Administration and Economics, and is combined with studies related to Mathematics, Statistics or Computer Science; and the third is the one that has to do with education: Pedagogy, Primary Education, Masters … "
Possible drawbacks
The main disadvantage of double degrees lies, according to Briones, in the lengthening of the student stage, which delays the incorporation into the labor market: "If in many countries of the European Union more and more three-year degrees are being used, in the double degrees we reached six – without prejudice to the fact that, later, you can do a master's degree, with which we would leave until the age of seven or eight ", reasons the vice-rector of the Complutense. "And that means that they arrive at the labor market with a certain delay with respect to the students of a simple degree. Although then they do it in an advantageous situation, because they do it with a double graduation ".
Another drawback that graduates of the double degrees usually wield is the lack of depth in one or both areas of the degrees, which sometimes prevails over quantity over depth. An aspect that, for Briones, has been solved over time: "This was a classic defect: double degrees that came from a kind of" cut and paste "that was somewhat artificial at times. But now the universities are much more careful, so that the double degrees are much more balanced and that they have sufficient training in both disciplines. The double grades that are offered today are much better designed, and come from a deeper maturation, so that problem no longer exists ". Icarán emphasizes the same aspect: "There is more integration and synergies between subjects with related degrees … What is left over is redundancy of knowledge".
Indeed, the centers that offer double degrees establish joint study commissions with other faculties and even universities, in which the offer matures a lot, in search of a differential factor and of a quality that perhaps before was not as a priority as it is. now. "In fact, there are many double degrees that are in extinction and that are being replaced by new double degrees, in which, at the discretion of the evaluation agencies, the contents are reinforced to improve them and better integrate knowledge. In the Complutense there are a certain number of them ", admits Briones. It is a joint work of the verification agencies and the universities themselves, which identify, once launched, where the possible dysfunctions are.
How to choose a double degree
The longer duration of the double degrees, up to six years, requires a deep reflection that allows us to know if we are really willing to commit ourselves for such a long period of time. But furthermore, the factors to take into account are similar to those of a simple degree, whether personal (motivation, expectations, interests) or professional (employability, existing demand, accreditations or external recognitions …). And, of course, choosing the university based on the program of study, the faculty and the reputation of the institution. In addition, not all of them offer the same amount of double degrees, and if in Complutense, for example, they reach thirty out of about 140 degrees, in Rey Juan Carlos University there are 78 by 81 single degrees, and in the European University there are it reaches 50% for each type (38).
Although most of these degrees bring together close areas of knowledge, striking combinations can also be found due to the disparity of content: Environmental Sciences and Geography, Business Administration and Computer Engineering, History and Classical Philology, Pharmacy and Human Nutrition, Sociology and Expert in Development. In these cases, it must be taken into account that these are double degrees with very different contents, which is why they usually carry a greater number of credits.
In some universities, an alternative to the double degree is to opt for transversal degrees that, within the usual four-year period, cover different disciplines: this is the case, for example, of the degree in Philosophy, Politics and Economics jointly offered by the autonomous universities of Madrid and Barcelona, ​​Pompeu Fabra and Carlos III of Madrid; he degree in Experimental Sciences from the Rey Juan Carlos University, which combines Biology, Geology, Physics and Chemistry; or the degree in Management of Smart and Sustainable Cities, from the Autonomous University of Barcelona.