The Livenaf League is here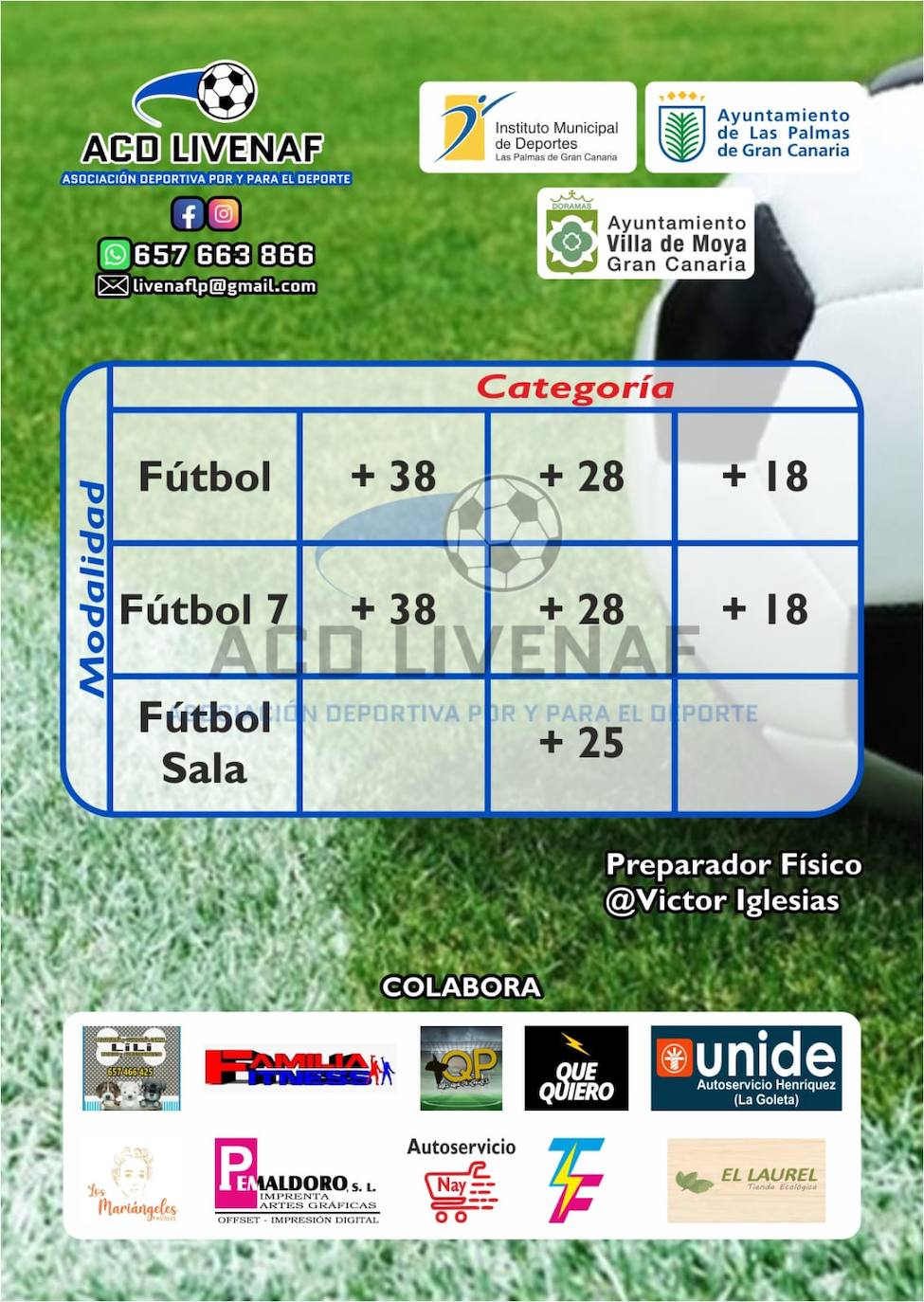 football
A new football competition is underway in Gran Canaria for all ages and with municipal support
A new initiative is underway to
encourage football in Gran Canaria promoted by Jacobo Soto, promoter who is very happy to create new leagues in different modalities. «The Sports Association by and for the sport Livenaf has as its main objective
create a different competition» assured Soto, promoter of this project. It is about installing a
new amateur and veteran soccer plan, which will consist of three soccer leagues 11, for people over 18, 28 and 38 years old. Following the same rules in football 7. Finally, futsal will have a single league for players over 25 years of age.
this new adventure
will start in early october and those interested in participating will have deadline to register until September 30th. Soto affirms that it will be a
nationwide project, given that it starts in Gran Canaria, but they already have an agreement agreed in Seville for next year. In addition, renowned figures such as Jonathan Viera, Deivid, Javi Guerrero or Alexis Trujillo, among others, have not hesitated to promote the new tournament through social networks with testimonial videos in which they encourage everyone to participate. Soon, a professional website will be opened to register online and to provide more information.
The Guide field will be one of those that can be used under the agreement. /

c7

The program has the
support of the city council of Las Palmas de Gran Canaria and Villa de Moya in the north of the island. This will serve the Livenaf project to be able to use
facilities such as the municipal fields of the capital of Gran Canaria and the municipalities of Gáldar and Santa María de Guía.
They will also collaborate with the «HoyportiGC» Association, which proposes the food collection initiative and will organize charity games.