The Little Opera festival in Zamora brings the figure of Pauline Viardot, the great unknown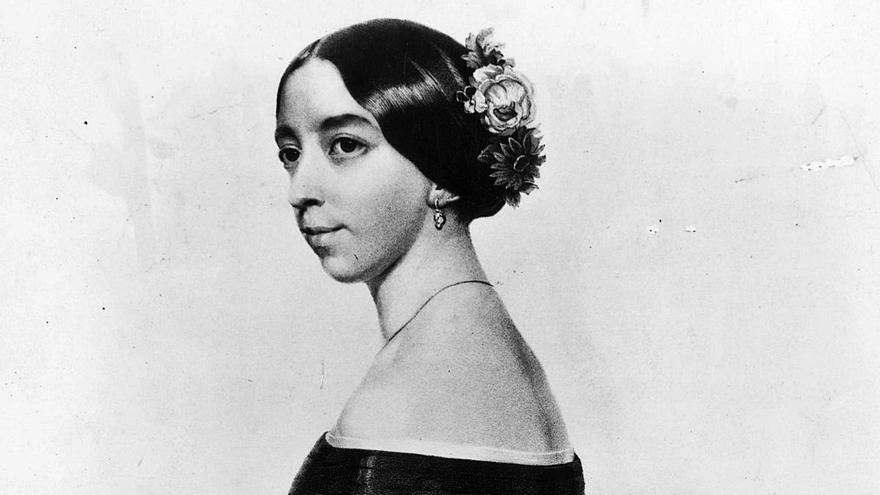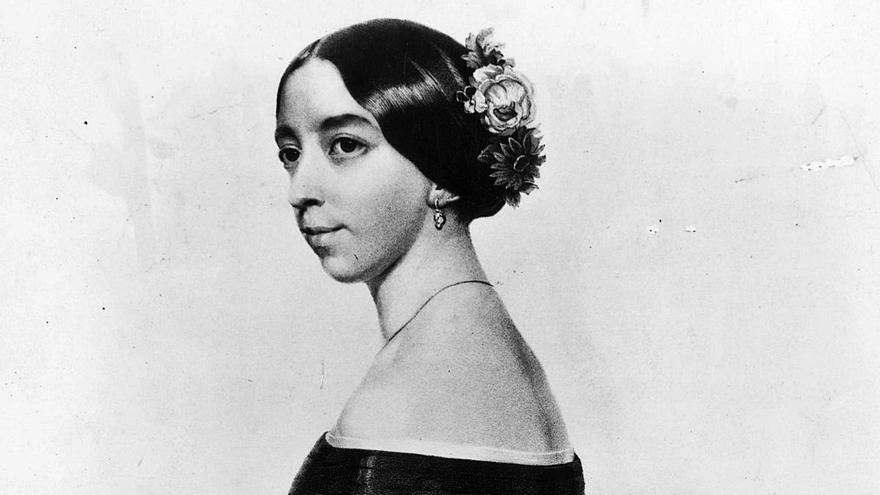 The Little Opera International Festival which starts its program of activities and concerts this Thursday in Zamora, celebrates its sixth edition in style around one of the most important but most unknown figures in the world of 19th century opera: Michelle Pauline Viardot. A renowned soprano, pianist and teacher of French music of Spanish origin. And most importantly: one of the few female opera composers in history.
A conference on her figure that will be held from 7:30 p.m. this afternoon at La Alhóndiga and the premiere of one of her works on Sunday, July 25 at the Teatro Principal, will serve as a tribute to this artist who was born in Paris. in 1821 under the name of Paulina García Sitches.
Benjamina of a fundamental saga to understand the opera of the 19th century, her father Manuel, Sevillian by birth, was a tenor, teacher and a fundamental composer of the time. His mother Joaquina Briones, a renowned soprano of Madrid origin. His sister, the great mezzo María Malibrán, and his brother Manuel Patricio, a baritone and pedagogue, inventor of the laryngoscope and of a singing method that María Callas herself used to use.
Even with all this, Pauline was left over and was enough to create her own biography: "She is a huge character. In addition to being a singer, teacher and composer, she was the muse of the great musicians of the nineteenth century. A student of Lits, both he and Wagner, Chopin, Schumann, Brahms or Berlioz they composed for her and fell at her feet". Andrés Moreno Mengíbar, musicologist and author of the book "Los García, a family for singing," tells about it this afternoon in Zamora about this woman with a fascinating life: "Her houses in Badem Badem and the Latin Quarter of Paris were the great meeting places of European culture during the second half of the 19th century. In Spain its history has been largely ignored until now that biographies or novels with characters based on it appear. Fortunately, the celebration of its second centenary is stirring the trunk of memory, taking it out of oblivion ".
Brown, one of the precursors of this "resurrection", assures that as an opera singer he was not the best of voices: "She was a complete soprano, capable of delivering the lowest notes while keeping the treble coverage. But what really stood out about her was her extraordinary ability as a dramatic actress. It was a marvel ".
The Viardot, as she was known in the art world, sang everything and had a relatively short career as an opera singer: "She had a very diverse repertoire and her voice soon deteriorated. He retired when he was 42 years old ". Something that allowed him to dedicate more time to his compositions, his singing and piano students, his four children and the two men in his life. And it is that if the career of this French woman of Spanish blood was spectacular, her life trajectory was completely extraordinary.
Your marriage
At just 19 years old, she married the writer and Hispanic writer Louis Viardot, twenty years her senior and from whom she took her surname. As Andrés Moreno recalls: "It was a marriage arranged by his mother and by his close friend, the writer George Sand. Pauline had many flies and it was considered that what she needed was to marry someone who would give her stability and security, someone older. So she married a close friend of her father ".
It was a more familiar affection than anything else and the young woman lacked passion. Moreno says that: "During her first trip to Russia she meets Iván Turgenev, a poet her own age who offers her the outburst and crazy love that her husband does not give her." The Russian leaves his country for her and follows her wherever she goes. Also to her husband, giving rise to a strange and romantic relationship for three: "She always respected social norms and although the young poet was crazy about her, he knew how to keep his distance. She always respected her husband. Turnégev became a member of the family. He shared life and trips with the couple, took care of the children … He loved her until the end of his days and in turn became the best friend of old Viardot with whom he often went hunting ".
The end of this love story for three is also worthy of an operatic libretto. Husband and lover die in the same house within hours of each other: "The two are on their deathbed in different rooms and when Turgenev feels that his time has come he asks Pauline to let him say goodbye to his friend. She takes the beds out into the hall and there her two men say goodbye with her in the middle. Hours later old Viardot dies ". She will live 30 more years in her house in the Latin Quarter of Paris, converted into the center of the intellectual universe of the new twentieth century.
No children were born from his relationship between Pauline and Turnégev, but several operatic works were born. One of them, 'The last wizard' that can be enjoyed on Sunday in Zamora.