The list of the supermarket chains best valued by Spanish consumers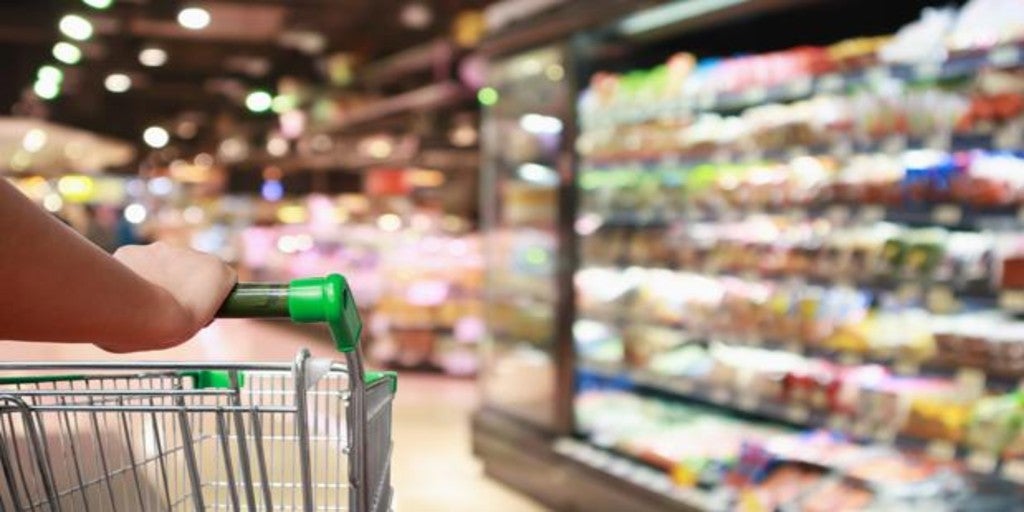 MADRID
Updated:
save

Closeness, quality and good prices, among other requirements. The latest classification of satisfaction of Spaniards with supermarkets in a key year for distribution is led by the Bonpreu chain, followed by several regional supermarkets such as PlusFresc, BonArea, Esclat and Consum. Among the establishments that operate at the national level, the Aldi, Costco, Hipercor, El Corte Inglés, Alcampo, Lidl, Supercor and Mercadona, in this order.
Consumers' reasons for choosing one supermarket or another include factors such as proximity to home (31%), quality of products and food (22%), good prices (20%), or assortment available (17%). The study carried out by the OCU shows that prices are not everything since some of the best valued chains are not among the cheapest, but rather the opposite, as is the case of PlusFresc, Hipercor or El Corte Inglés.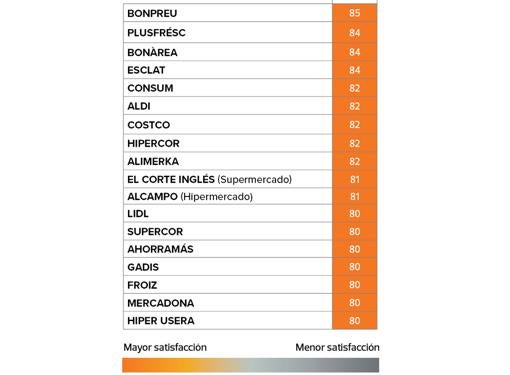 However, when evaluating our satisfaction the price continues to occupy a predominant place. "Although we choose the supermarket simply because it catches us closer, what most influences that we are satisfied with that choice is the price level and we are not too concerned about whether they are right or wrong," they warn from the consumer organization.
Cash payments fall
The survey reveals that the average expenditure for each visit and purchase ticket currently amounts to 76 euros. Further, manufacturer's brands are preferred in the case of personal hygiene products, such as gels or shampoos, or soft drinks; while private labels predominate in prepared food categories, dairy, frozen and vegetable creams.
The data collected also reflects significant changes in some of our shopping habits due to the impact of the coronavirus pandemic and only 12% of Spaniards continue to pay in cash. In most cases, the purchase is paid by debit card (50%) or credit card (35%). On the other hand, there is also a decrease in the frequency of visits to the supermarket that is coupled with an increase in purchases through the web. Thus, the percentage of Spaniards who make purchases online at least once a month now rises to 30% despite the fact that home delivery service is one of the worst rated aspects for the Spanish.
The shelled data is extracted from the supermarket satisfaction survey recently published in the OCU-Compra Maestra magazine. This analysis includes the experience and opinions of 5,825 members of the organization during the month of July.