The Lisbon-Madrid train remains in the trunk of memories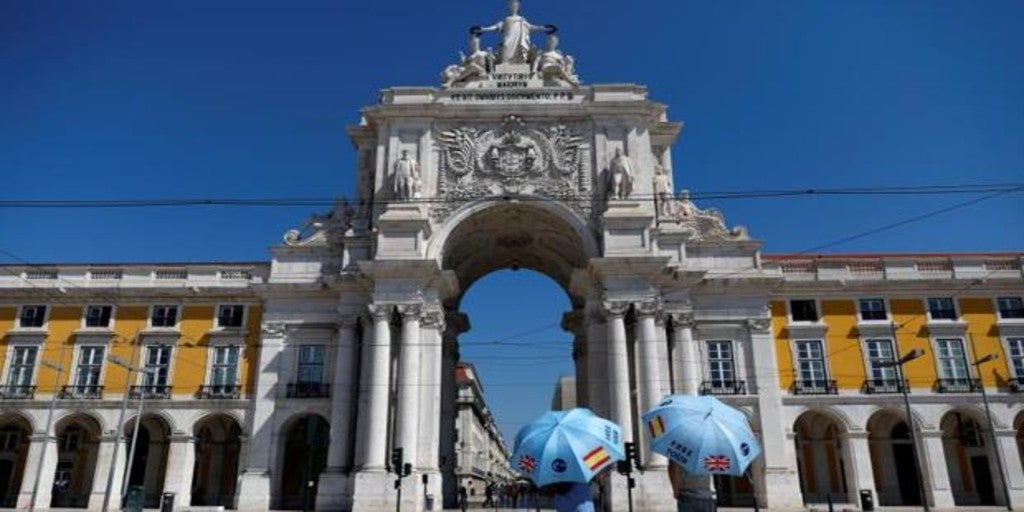 Correspondent in Lisbon
Updated:
Keep

The Lisbon-Madrid railway connection, articulated in a single night train that took 10 and a half hours, is already part of the trunk of memories. Just when it is fulfilled one year of service suspension, the announcement of the definitive closure represents a jug of cold water for communications between the two 'brother' countries of the Iberian Peninsula.
It is the espresso that rose to world fame in December 2019, when the young environmental activist Greta thunberg he got on it to travel from Lisbon's Santa Apolonia station to Chamartín. He did so not without first expressing his surprise at having to make such a long trip to travel the 624 kilometers away between the capitals of Portugal and Spain. But I couldn't do it again, of course.
I mean, I couldn't believe lack of more advanced rail transportIt cannot be forgotten that the last Portuguese governments have not opted for this means of communication.
This circumstance means that, to this day, the Porto-Vigo link It represents the only international one in force from Portuguese soil. That is the surprising reality, as much as the cabinet of Antonio Costa strives to show that it will not take long for the Lisbon-Porto-Vigo "high speed" line to be approved, according to the expression they use, even though there is not a single kilometer of track built with these characteristics.
There is no going back, according to the explanation released by the Spanish Ministry of Transport, since Renfe has no intention of activating a route that was clearly deficient. How could it not be? Many Portuguese and Spanish citizens asked themselves, since spending the whole night on such an obsolete train was a real ordeal for anyone and above all at absolutely affordable prices.
But there are more surprises because the main Portuguese newspaper, 'Público', accuses Spain of lead Portugal into "international isolation" after definitively cutting off the connection between Lisbon and Madrid… when it turns out that the Portuguese governments themselves have chosen not to get hooked on the high-speed circuit that prevails throughout Europe.
They have been more than a decade hanging around commissioning expensive feasibility studies that they have gotten nowhere, so it is absolutely unheard of to single out Madrid as the culprit.
A retrospective look at the panorama of Portuguese-Spanish connections allows us to recall that rail transport between Portugal and Spain was left in the air a year ago, within the containment plan to stop the expansion of the coronavirus. This measure fundamentally affected the two most important lines that the two countries communicate: Lisbon-Madrid Y Vigo-Porto, although the second returned to operate when possible.
This extreme joined the blockade of the entry of Spanish tourists through the land border posts, which came into force on March 16 of last year and turned last Easter into a vain illusion, as it will happen again in 2021.
The controls began to be more and more severe, with the Portuguese officials suitably protected, and only authorized Justified travel for work reasons or force majeure, in the same way that it happens at the moment.
It so happens that hundreds of Spaniards who live in the cities near the border in the areas of Salamanca, Zamora or Extremadura they have definitely been left without the possibility of traveling on board the train, no matter how old it was. Anyone could get on, for example, in Santa Apolonia and get off at dawn in Vilar Formoso or already on the Salamanca side of the border, in Ciudad Rodrigo, to travel to Miranda del Castañar.
That option wasn't exactly fast, but at least it allowed for a direct and convenient ride for many people. Today everything has been left in the trunk of memories, which makes Spain and Portugal two countries that share 1,214 kilometers of common border, Without this being translated into a link through the train, as it does between France and Spain, or between Italy and Switzerland, or between Austria and Germany, or between Holland and Belgium, to cite only the most flagrant examples.
So the controversy is served and the long-suffering Portuguese or Spanish citizens have no choice but to hit the road aboard your private vehicles (armed with the appropriate supporting documentation) or fly through the connections between Lisbon and Porto with Madrid, Barcelona, ​​Malaga or Seville.
There is no other option, even if train travel is considered safer in the current context of the health crisis. In any case, It will not be until April 9 when the relationship between Portugal and Spain is restored, if circumstances permit and the number of infections decreases.