The light goes up tomorrow Monday by 700%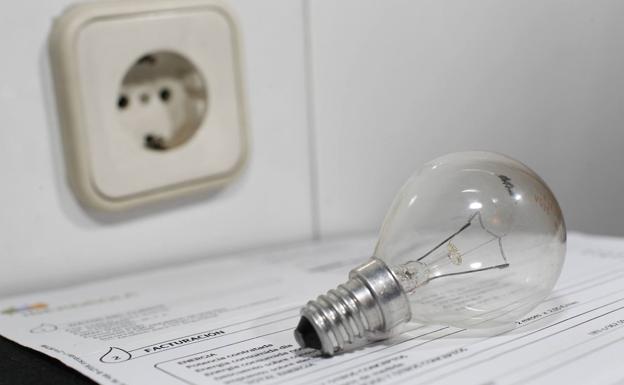 It will start the last week of 2022 at 80.31 euros
Electricity will start tomorrow the last week of the year in
80.31 euros per megawatt/hourwith which its price registers the highest increase of the entire year, 700%, compared to the previous day, that is, today, Christmas Day, when it is paid at 10.36 euros per MW/h, its minimum since May of 2021.
Although tomorrow's rally
is the biggest of the yearThis has nothing to do with the price, because to find the most expensive of all 2022 you have to go back to March 8, a few days after Russia invaded Ukraine, when they were paid
544,98 euros for the megawatt/hour, although it had been above 300 euros all month.
Despite the ups and downs of recent days, prices had moderated in the last sessions of December to double-digit figures, until they fell to what is paid today, Christmas Day, to 10.63 euros MW/h, the highest cheap from May 2021.
Compared to what happened a year ago, with the megawatt/hour at 188.53 euros, electricity has become cheaper by more than 43%.
On the other hand, if the so-called "Iberian mechanism" did not exist, which limits the price of natural gas for electricity generation, the wholesale price for tomorrow would be 129.24 euros/MWh, that is, that Spanish and Portuguese customers almost 52 euros are "saved", according to data from the Iberian Electricity Market Operator (OMIE) and the Iberian Gas Market (Mibgas).
By time bands, and excluding the adjustment, electricity will reach its highest price tomorrow between 8:00 p.m. and 10:00 p.m., with
189,26 euros/MWh; and the lowest, from 04:00 to 06:00, when it will drop to
24,12 euros/MWh.
Compared to neighboring countries,
Spain continues one more day with the cheapest electricity, since in Italy, the average price tomorrow will be 172.31 euros/MWh; in France, 74.76 euros/MWh; in Germany, 40.53 euros/MWh; and in the United Kingdom, 92.60 pounds/MWh (about 105 euros/MWh).