The 'Liga Canaria de Esports HiperDino' will have almost 300 tournaments in its third edition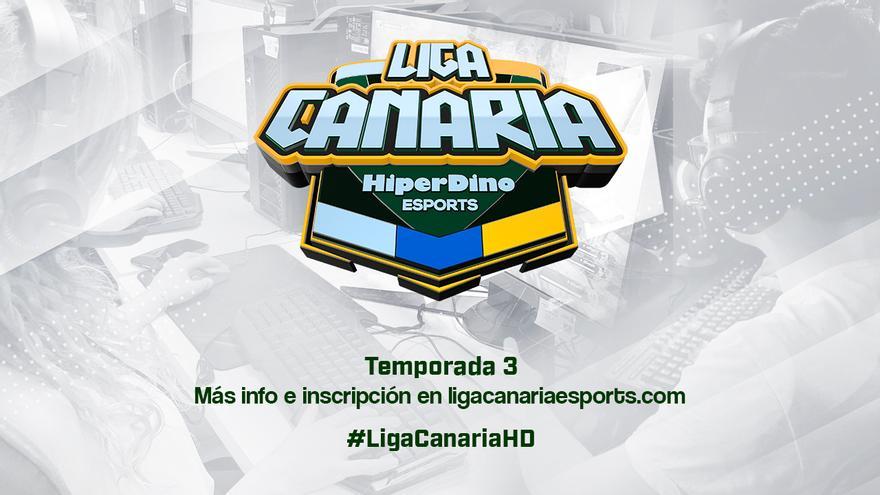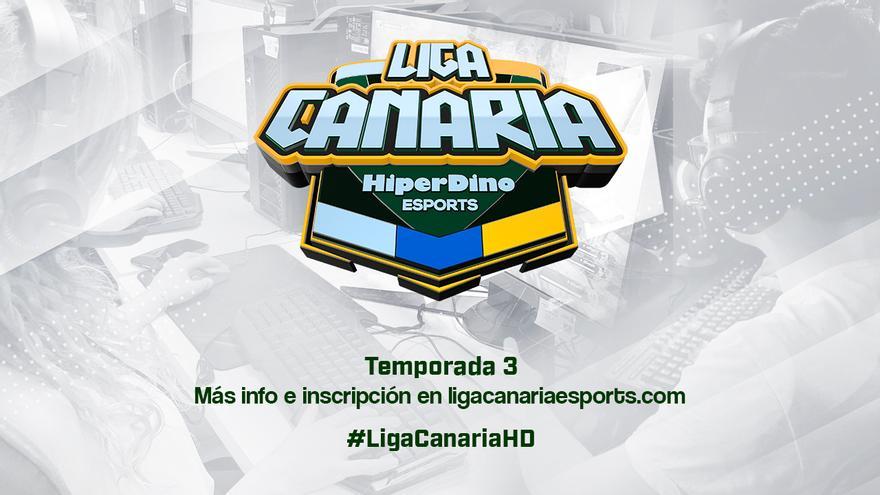 Hyperdino presents a new edition of the Canarian League of Esports HiperDino, the benchmark gaming circuit in the Canary Islands, which, in its third year, will host almost 300 tournaments and hopes to reach 22,000 users. He October 7 is the date chosen to start the live broadcasts of this new season, with a special program in which comedian Kike Pérez and former professional player Yeray 'DriD' González will participate, along with other collaborators.
The Marketing and Communication Director of Hyperdino and head of the League, Carlos García, affirms that "this third season is a new opportunity to continue promoting the development of gaming in the Archipelago, while also serving as a showcase to promote Canarian talent." He adds that "we continue working on new features so that this League continues to position itself as a benchmark in the sector."
For his part, the coordinator of the League, Julio Martín, points out that "this edition will feature a greater number of competitions and games, with the aim of meet the growing demand of our users". She also explains that "more emphasis will be given to audiovisual production, expanding the generation of content and live broadcasts every week. Said audiovisual commitment will be closely linked to providing added value to the participants, as they will have a greater presence through these media ".
Among the novelties of this year stands out the presence of a team of collaborators, content creators and influencers, which includes personalities such as comedian Kike Pérez, former professional player Yeray DriD González, player Diana Princesa Namine Léon, Papas video game developer with Mojo Games Miriam Cabrera, journalist Karen KarenQuinn Hernández, influencer César Abril, SimRacer Bernardo iroNBiN Coello or the streamer and psychologist Isana Sánchez. They will contribute their personality in the different activities, broadcasts and games that are carried out.
The presentation of part of this team and the news of the season will take place on October 7, at 6:00 p.m., through a special program that can be seen live on twitch.tv/ligacanaria.
Third edition
The activity of this new installment will take place between October and July next year, and will be structured in three splits or small seasons of three months each. It will culminate in the celebration of the DinoSeries, the final phase of the various competitions.
Total, about 300 tournaments will be held, thus expanding the offer with more games and competitions to meet the demand of all audiences. Among the different formats and contents there will be: regular long-term divisions for experienced players; ranking tournaments, with different days and accumulative points; one month open divisions; Short-term open tournaments for players of any level and specific island competitions, on demand.
Likewise, direct feedback with users will continue to be promoted through crowdgaming, a system that allows the organization to know what games and tournaments they propose to incorporate. The offer will be dynamic and will be adapted to the news and demands of the community.
More competitions; the incorporation of new games and formats; a complete weekly streaming schedule on twitch.tv/ligacanaria; more content and audiovisual production; the LCES set created together with the company Alonso & Alonso; a new team of content creators and influencers with familiar faces; promotion to League participants and a varied, dynamic, constant and free offer of activities and tournaments, as well as other surprises, are some of the bets for this edition.
Following the scheme of the last months and until the context allows it, all the activity will continue to be carried out in an online format, to comply with the security measures against Covid-19.
Registrations for the first competitions of Fall Guys, Fortnite, Clash Royale, Call of Duty: Warzone, Pokémon Showdown, Teamfight Tactics, Rocket League, Brawl Stars, Super Smash Bros. Ultimate, NBA 2K21, CHESS, are now open. CoD Mobile, League of Legends, Valorant, FIFA21, Hearthstone, and Diabotical.
About the 'Liga Canaria de Esports HiperDino'
The Canarian League of Esports HiperDino is an initiative promoted by the HiperDino company, which seeks to offer a leisure alternative for residents of the Canary Islands and meet the needs of gamers on the islands.
Its first season closed with more than 4,400 players and 72 activities held. Now in its second edition, which ended in July this year, it generated triple the number of competitions and exceeded 15,000 registered users during its summer campaign, the Summer Series, which was held between August and September.
Those interested in participating can register and obtain more information at www.ligacanariaesports.com. In addition, all the activity of the League can be followed on social networks, through the hashtag #LigaCanariaHD.