The lifeless body of the 13-year-old boy who disappeared in the Ebro appears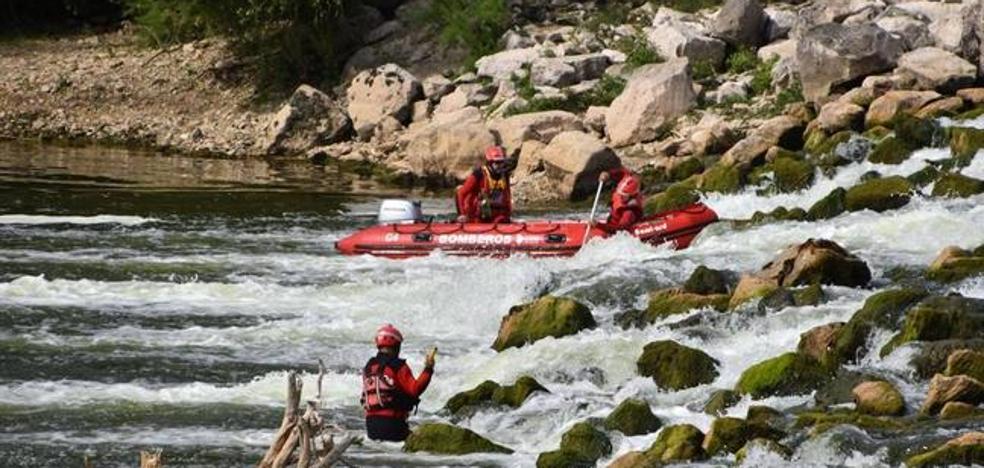 Agents, helicopters, firefighters and a dog have been looking for the little boy since last night in an area known as the 'sardine beach', frequented by swimmers and fishermen.
Emergency personnel have found in the Ebro River, in Rincón de Soto, the 13-year-old boy who had been missing since yesterday afternoon in its waters. The boy, a resident of Rincón de Soto, went with other friends by bicycle to bathe and did not return home. At night, his parents sounded the alarm when they saw that his son did not arrive.
The area where it is known in Rincón de Soto as the 'Playa de la Sardina' of the Milagro dam, as a neighbor explained this morning. It is a place where people usually go to bathe and fish.
Salva Díez, director general of Emergencies, explained this Wednesday at the search site that since midnight yesterday the SOS Rioja and the Civil Guard were aware of the disappearance and then the search began and added that "it is an area that does not it is too dangerous, although it seems that the boy did not know how to swim, although it is something that is not clear ».
For his part, Miguel Ángel Saénz, spokesman for the Civil Guard, said in the same place that GEAS divers, resources from the Government of La Rioja, including professionals from CEIS-Rioja, SOS Rioja, have been involved in the search. and 15 professionals from DG Biodiversity, together with the Civil Guard and municipal groups of Civil Protection volunteers, the Red Cross, the association of rescue dog groups, the Ebro Hydrographic Confederation and personnel from the Rincón City Council have been mobilized within a search that has been activated this morning due to the disappearance of the minor.
Forest agents and checkpoints from the Natural Environment have also joined the search, which have been tracking both banks downstream. As explained by the emergency services, there are shallow areas, 50 centimeters, and others up to six meters. The teams have been searching the river with sonar and an underwater camera in this particular area because this is where the kids bathed.