The Library, Backdrop of Quarantine | Babelia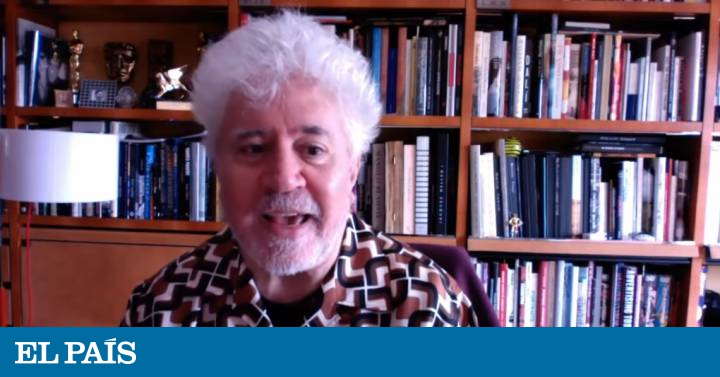 The meme The cardboard decorative backdrop for video calls with a full-scale library photograph has traveled the world in recent weeks. "Perfect for actors, journalists and comedians," read his sales pitch. When looking at it carefully, a trained eye detects that it is a Spanish-speaking library: it includes Anagrama's collection of foreign narratives, with pale yellow backs, copies of the Alianza Bolsillo collections dedicated to the complete work of canonical authors and some volumes of the Acantilado publishing house, with its sober black backs crowned by a red detail.
Apparently it was a joke: It is not true that they sell that library of glue for 150 euros on Amazon – I have checked – But what is not an innocent is vinyl with a large library that serves as a backdrop, and that the same sales platform sells for less than 30 euros. The only downside is that those books are mere untitled props, so anyone wanting to spot the spurious would discover the trap. Don't buy it, therefore, if your goal is to impress your virtual audience.
What emerges from all this is that the interest in reading is still highly regarded: people read still maintain a high status, not only intellectual and social, but even moral. "If you go to someone's house and they don't have books, don't fuck them," proclaimed John Waters, and the message has penetrated T-shirts, cloth bags and other accessories that show bibliophiles proud of their passion, without taking into account that Perhaps those people living in bare-walled houses today treasure more titles than the British Library, only in electronic form.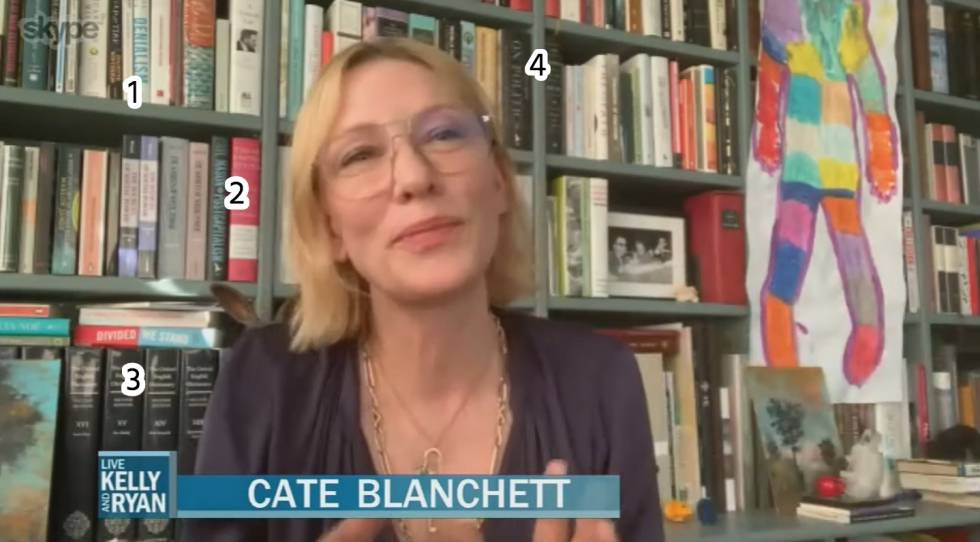 The question that arises in the face of this bookish exhibitionism is whether we are truly up to the standards of our domestic libraries. That is why, due to the number of hours that almost all of us spend in front of the computer during this great seclusion, many library voyeurs have appeared, drawing different conclusions. On Twitter, the humorous account Bookcase Credibility, recently created and focused on quarantined interviewees and their backdrops overflowing with books, aims to dismantle pretenses and, incidentally, make a fun analysis of the characters' personalities. The "tell me what books you have and I'll tell you who you are" is the order of the day also in the United States, where an examination of domestic libraries (both apartment and palatial) in The New York Times us shows that Prince Charles of Wales is a reader consistent with the public image he offers, because among his books he has a thriller by Dick Francis on equestrian racing, and a novel by Basil Taylor on British eighteenth-century painter George Stubbs, known for his horse canvases.
By looking at the libraries of national figures, you can also do a little research that will provide answers about your literary leanings. That of Joaquín Sabina, interviewed in About Évole (Atresplayer), He tells us that he is a fiction reader, specifically the one published by the Tusquets publishing house, as can be seen on his corner shelf. Likewise, a monograph by José Hernández is sighted; We do not know if it is the Spanish painter and engraver or the Argentinean homonymous writer, author of the Martin Fierro. Is a coffee table book large, hard-top, which could also be placed on a low table for packing. On another shelf, some volumes of cream-colored covers with a matte texture are distinguished. If we were facing a French interviewee, we would immediately think that these are the classic books of the Gallimard publishing house, but in this case they may not be. Sabina, unlike other musicians like Leiva, prefers to appear before her books and not before her CD collection.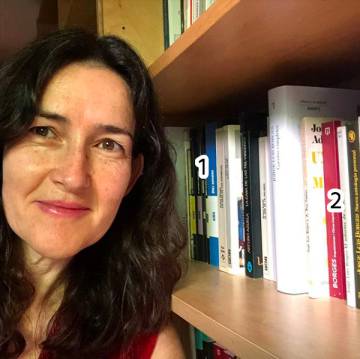 Instead, filmmakers like Chus Gutiérrez show that his library is at the same time a media library, rich in DVDs, but also in books such as the anthology of the plays by Juan Mayorga published by the publisher La Uña Rota and some other vintage leather-bound volume that could come directly from the stands of the Cuesta de Moyano. For her part, the director and writer Ángeles González-Sinde launched her Instagram account on April 22 with a portrait of him next to his library. We only managed to see a shelf that leaves no room for doubt: several titles by César Aira and many others by Borges allow her to be included in the select club of lovers of Argentine literature.
One fact that publishers should point out is that large picture books abound on the shelves of the vast majority of interviewees. Pedro Almodóvar, in his interview with Andreu Buenafuente for Late Motiv, allows us to see that in the charming disorder that reigns in its modular cherry-colored bookshelf, its Oscar statuette and its Golden Lion coexist with books such as Advertising Today, from which you may have obtained some visual inspiration.
What a pity that the recent interview with Pablo Iglesias for fourth power it took place in his office at the Ministry and not in his home in Galapagar. Luckily, earlier this year we were able to access her home library, which probably also includes titles belonging to Irene Montero. Iglesias spoke with journalist Andrés Gil to eldiario.es in front of a bookshelf full of books. The clay owl (or is it a cat?) Perched on one of the shelves guarantees that we are not in the headquarters of a publishing house, where authors are often interviewed in full promotion of their books. Due to the size of the typography on the spine, the biography of Adolfo Suárez by Gregorio Morán (Debate) and the essay by Luis Martín-Cabrera stand out Invisible insurgencies (Red Sheep), about the fight against capitalism in the United States. All this together with a section more focused on manuals such as Social psychology or The challenge of educating in an uncertain world and syllabi of courses bound with the classic student black bug.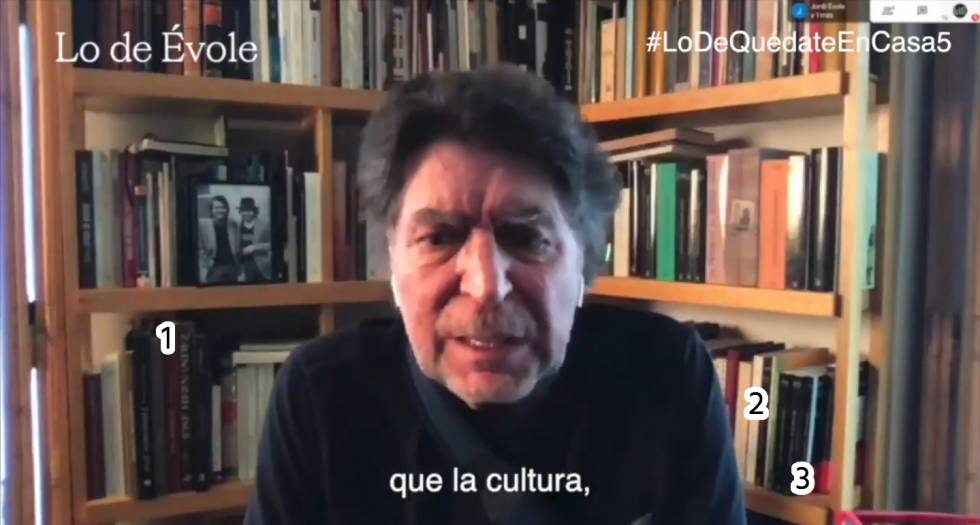 To prevent us from meddling too much in their libraries –that is, in their souls–, the interviewees could very well follow the trend reported by the interior design magazine AD. They are calling her #backwardsbooks and it consists of placing the spines of the books inwards, so that the shelves are muted and their color palette oscillates between the ivory and cream tones of the pages, the only thing visible. Another option is to pose before objects that reveal other interests, as the actress Úrsula Corberó (from The paper house) in an interview for Movistar Plus, in which only painting easels are seen in the background. To obtain ideas in this regard, it is possible to draw inspiration from the portraits of intellectuals and writers by the most famous photographers of the 21st century, who did not always display them in front of their libraries. Perhaps because the profession – yes, with effect – was inside, Jean Genet agreed to pose for Cartier-Bresson on the terrace of the Parisian Café de Flore and Victoria Ocampo allowed herself to be portrayed by Gisèle Freund in full resolution of a solitaire with a French deck, no trace of books in the background.