The LGTBI struggle triumphs on television: "People want to feel identified with what they see"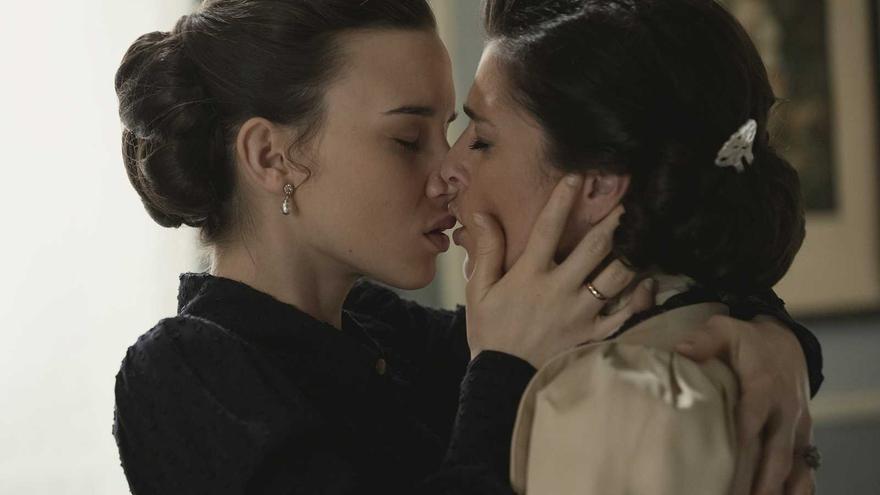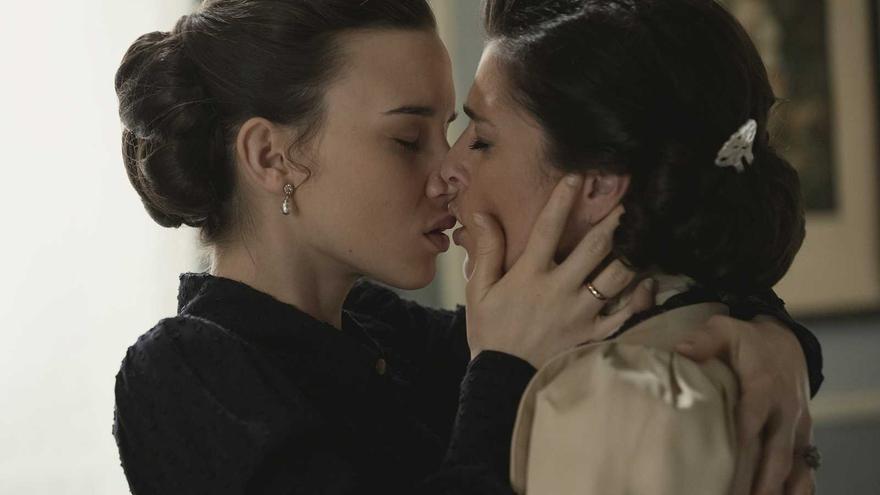 They say that love is the engine of the world, that it crosses borders, that it can do everything … and the story of 'Maitino' in the recently disappeared 'Acacias 38' is a clear example of this. What has never been said – and should not be said – is that these romantic stories can be carried out by two men, or by two women, as is the case. Is that what has made the relationship of the characters of the Serie Maite and Camino, a whole 'boom' for the plot set in the early twentieth century, has reached countries such as China, Russia or Poland.
It is not the first time it has happened. Another mythical series, also with a daily plot, 'To love is forever', was the turning point when it came to seeing relationships between women on television. The story between Luisa and Amelia, known as 'Luimelia', also caused the fan effect. Now it is Maite and Camino who collect a witness that, for their actresses and also their thousands of followers, goes beyond what it means to play a role. They meet the public fully, they become a reference and hence the fan phenomenon. And even though 'Acacias 38' has said goodbye to the television grill, Ylenia Baglietto (Maite) and Aria Bedmar (Camino) They are awaiting the completion of the negotiations from which a new audiovisual spin-off after starring in one in podcast format about the love story of the two young women.
"Suddenly you realize that your character has reached beyond, to the lives of people, to people who need to feel identified"
"There is still an absolute need to see plots played by two women who fall in love. For a long time this has been taboo, it has not been shown so directly, the women who went hand in hand were always friends and, suddenly, we have seen no, there is love between two women and nothing happens ", says Baglietto, now immersed in various projects, such as the next premiere of a musical in Madrid, 'Yo, la worst en mundo'. "At first, when they tell you that you are a reference, it gives you an impression, but then it only produces pride. It makes you feel loved and valued", adds Bedmar, who has just recorded 'The Heirs of the Earth', the second part of ' The cathedral of the sea '.
And it is that the work of these two actresses in daily fiction, which has attracted a million viewers in each of its seven seasons, goes beyond learning a role and filming. And they know it. Letters, testimonials, and hundreds of gifts attest to the value of your message every day. "Suddenly te you realize that your character has reached further, to the lives of people, to people who need to feel identified, which is not simply a character that you play and may like it more or less. You see that it affects the lives of other people and that makes you feel absolutely responsible for taking care of your words and for feeling part of what they feel, "says Baglietto." Although at first I was afraid of responsibility, now I feel great for being able to give visibility and speak and break taboos. That people want to listen to me is wonderful, "adds his partner.
His characters, who jumped from TV to what were previously known as radio serials – now the so fashionable podcasts – have stayed in his life in Paris, but both protagonists are eager to see what the future holds. "If there is a spin-off, I would like Maite's friends to be seen, to be able to follow the evolution of Camino, her maturity, and also that of their relationship," says Bedmar. Baglietto, for his part, goes further: "I would love for the story to be set in this century, see Maite and Camino as adults, place them in 2021 and see what happens. Even if the clandestinity of the 20s is lost, they will find other things ".
To be free, but with a head
Thus, the two actresses continue with their projects, but always with the shadow of 'Maitino' behind. Although 'Acacias 38' has ended in Spain, other countries are still immersed in the history of the seriesIn particular, Italy has just reached the key moment for the two young women, something that gives the actresses hope so that the plot can continue. "When we began to see that 'Maitino' crossed the pond to other countries we were amazed. They made a map in which you could see where there was a fan club, they were not only Spanish-speaking, there were in Russia or Poland. He left us fuzzy, "says Bedmar, who also adds that"at first it seemed unreal but then it was very motivating".
Something that also happens to his co-star. "You hear others talking about fans but you never expect it to happen to you. The first time I went to my manager's office and there were dozens of gifts I called my partner crying. It makes my hair stand on end just thinking about it. I don't know how to thank so many people who follow us and who are so involved".
And it has been thanks to this diffusion that both can try to help people from their position who are not having a good time due to their sexual condition. In the case of Bedmar, married to a girl, it is clear to him: "If all the love stories that are given on TV are heteronormative, people see the rest as something strange and people who love someone of the same sex also feel weird. "
"I have not experienced crude and violent homophobia. There is a horrible phrase that I have always had to hear: 'That's my daughter's friend, niece …'"
Therefore, the two interpreters, aware of the reality of many people, launch a message of support to the entire group. "To someone who is having a hard time I would tell him that he is not alone, that there are always people to talk to and let off steam. Do not stay at home locked up thinking that you are experiencing something that is wrong. It is not like this. There are many people like them and they and by sharing the problems they become smaller, "says Baglietto.
Bedmar, from the lived experience, goes a little further. "I have not experienced crude and violent homophobia, mine has been soft, of erosion. There is a horrible phrase that I have always had to hear: 'That is my daughter's friend, niece …'. She is not my girlfriend. And that makes you feel like a weirdo, "he says to add that" I love that people say that you have to be free and fight for what you want, but always with your head. To people who are not having a good time I would say ask questions, have them answered, and when they know who they are, take into account what circle they are in and that based on that they are as free as they can be. Being free is wonderful, but in a hospital or in a cemetery it is useless. You have to be free, but with your head. "
And the two of them, free and also with heads, as Bedmar says, have managed to reach the hearts of thousands of people in the world, to be support from a distance, to be a reference through a television screen, a daily fiction, of which both assure that it is a whole school of interpretation and with which they feel more than grateful. Waiting to know what the next step for Maite and Camino will be, they continue with their projects but do not forget each of the fans who, through social networks, ask for the return of such a touching couple. "I ask that there continue to be plots of all colors. They will always be welcome. That we should not think that love stories are between men and women, that there are plots of free love and that everyone can be with who they really love", Baglietto sentence.