'The legend of Tamonante', an opera with a Majorero accent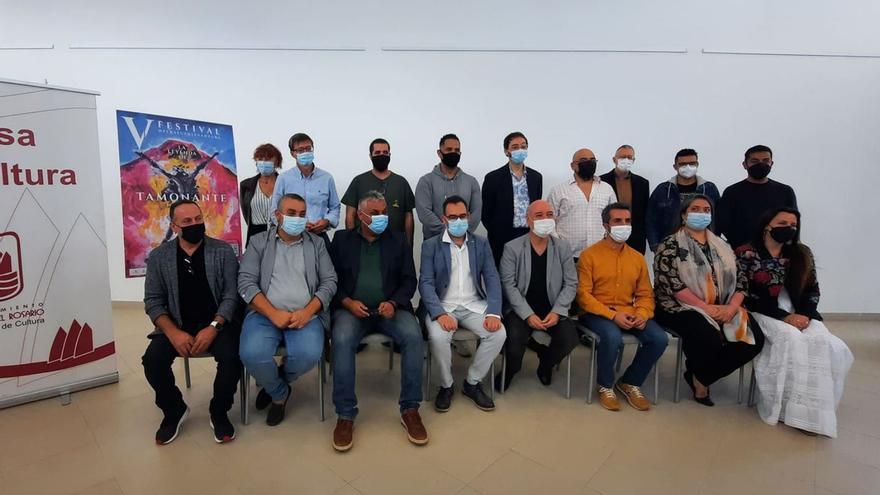 Conchi Moyano (soprano), will interpret the role of Tamonante; Francesca Roig and Mariya Melnychyn (mezzo-soprano) will be Tibiabin; the majorero José Concepción (tenor) will develop the figure of Guize; David Cervera (bass) as Ayose; Jorge Tello (baritone) will represent Jean de Bethencourt; George Andguladze (bass) as the Inquisitor and Eloy Cruz will play Gadifer. These are some of the singers who will participate in the sixth edition of the Fuerteventura Opera Festival that premieres 'La Leyenda de Tamonante' the next days of November 11 and 13 at the Auditorium of the Palacio de Formación y Congresos in Puerto del Rosario.
The story of the two most famous and popular priestesses of Fuerteventura: Tibiabín and Tamonante, mother and daughter, and whose protagonism in the political and religious field was notable among the Mahos, will be the central axis of a musical show that has aroused enormous expectation on the island of Majorera where the Amazigh world and African origins are evoked.
For this premiere there will be the Fuerteventura Orchestra and the Rossini Choir of Bilbao, under the direction of the great teacher Miquel Ortega Puyol, while the artistic direction will be in charge of the Majorero tenor José Concepción. Igor Escudero, from León, is the author of the musical libretto and also of the plot in this historical work about Fuerteventura. In June the rehearsals began with the collaboration in the role of extras of the murga Los Gambusinos and with the dancer Ana Villacampa as director of the dance corps.
Mayor Juan Jiménez stressed during the presentation of this opera that "this is the first opera with a Majorera invoice, which makes it an unprecedented cultural milestone on our island, for which we are grateful to the entire cast that makes it possible and that makes the lyric become a cultural discipline of full access for anyone, the great triumph of Ópera Fuerteventura ». In addition, he added that "from the City Council we will continue to support this extraordinary project with a great future, encouraging citizens to attend and enjoy the world presentation of The Legend of Tamonante."
For his part, the insular Minister of Culture, Rayco León, highlighted the importance of a project that "is going to show part of our history in a genre that encompasses many people and groups on stage."
The tenor José Concepción and director of the show acknowledged that "the dream of opening the curtain to celebrate the opera that tells the history of Fuerteventura has come true", while the Councilor for Culture, Juan Manuel Verdugo, thanked the entire cast which makes it possible for Ópera Fuerteventura to be a reality to "make our history known and enrich the municipality".