The Lebanese Prosecutor prohibits Carlos Ghosn from leaving the country | Economy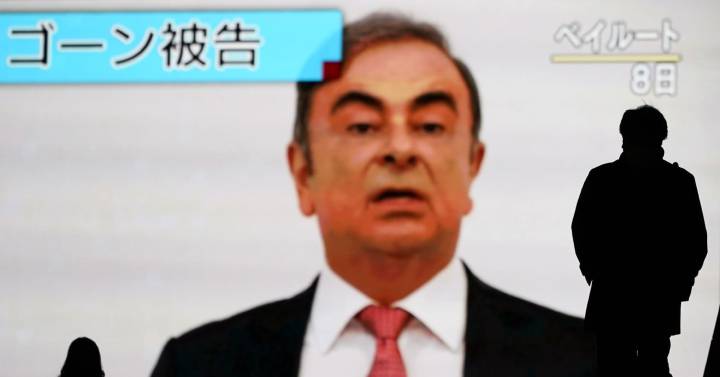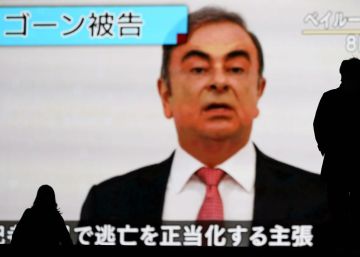 Lebanese justice banned the businessman from leaving the country on Thursday Carlos Ghosn, as confirmed by his defense. The former president of Nissan, 65, was under strict surveillance at his home in Japan, accused of diverting about 70 million euros from the company for personal purposes. On December 30, the former almighty man in the motor world landed by surprise at the Beirut airport after starring in a rocambolesque escape from Japanese justice.
Ghosn appeared Thursday before the Lebanese attorney general, Ghasan Yueidad, after the government received a red alert from Interpol, which most countries interpret as an arrest warrant. "I will cooperate fully with the Lebanese judicial system. I am much more comfortable with him than with the Japanese judicial system, "Ghosn said in an interview with the local television network LBC. At the request of Tokyo, Interpol can request the arrest of Ghosn. "There is no extradition law in Lebanon, so my client cannot be delivered to Japan no matter how much her embassy requests," said lawyer Carlos Abu Yaoudé in an interview with EL PAÍS.
Ghosn left his home in the Lebanese capital on Wednesday along with his wife Carole to make the first public appearance since his arrest in November 2018. In a press conference that raised huge expectations, said he was "willing to face Lebanese justice" and denounced the Japanese to violate their rights. The Minister of Justice of that country, Masako Mori, called these statements "intolerable" and "unfounded."
The ban on traveling outside Lebanon will be reevaluated once the Prosecutor's Office of that country receives the details of the case being transferred from Tokyo. The flight of Ghosn to Beirut, who also has Lebanese nationality, also French and Brazilian, has put the Lebanese Executive in a diplomatic bind. This happens as the country enters the third month of popular protests and the signs of financial collapse multiply.
In addition to the Interpol alert, a group of Lebanese lawyers has filed a complaint against Ghosn for a visit he made in 2008 to Israel. Both countries are at war, so Lebanon's nationals are prohibited from traveling to Israeli territory. "It was not a personal visit, but a work trip as CEO of Renault to seal a contract with an Israeli company," said the businessman. He then apologized to his fellow citizens and to the country's authorities, to whom he thanked "the hospitality provided."