The leaders of technological change analyze the post-digital era in Retina | Society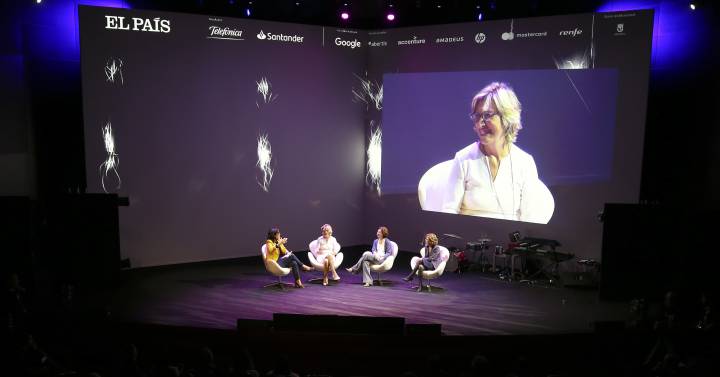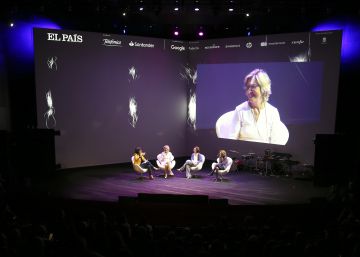 The experts of the digital transformation assume that technological change has already taken place and the post-digital era has begun. Now, the battlefield is the differentiation between competitors from finding unique solutions. Around this idea is celebrated the Retina LTD event, tomorrow in the auditoriums of the Reina Sofía Museum in Madrid, between 9.30 and 18.00. Organized by EL PAÍS, and promoted by Santander and Telefónica, the meeting brings together representatives of the business and academic sector to illustrate the guidelines to follow in this new post-digital stage.
It is expected that more than 1,200 people go through the forum, which will feature speakers such as Teresa Ribera, Minister for the Ecological Transition in office; Omar Hatamleh, executive director of the Infinity Institute and former director of Innovation in Engineering at NASA's Johnson Space Center; Katherine Hamilton, president of the consultancy 38 North Solutions and co-chair of the Global Future Council on Advanced Energy Technology of the World Economic Forum; María Jesús Almazor, CEO of Telefónica España, and Antonio Cortina, Deputy Director of the Corporate Studies Service of the Santander Group.
Carl Benedikt Frey, co-director of the Oxford Martin School Technology and Employment program, belonging to the University of Oxford, will also contribute his views. "Technology has always been an ally for working people. Just think of the images of nineteenth-century English coal mines and the proper air-conditioned offices of the 21st century, "says Frey. In his opinion, "in technological progress there is nothing inevitable; It is a challenge, especially for young people. The workers of nineteenth-century England also did not see the advantages of the Industrial Revolution in the short term. "
Leaders of large operating companies worldwide will open the day to share their experiences, explaining success stories and also where they are investing their research efforts. Speakers such as Manel del Castillo, managing director of the Sant Joan de Deu Hospital in Barcelona, ​​or Miguel Vicente, president and co-founder of Antai Venture Builder and president of Barcelona Tech City, will present the strategies they follow to continue innovating.
In addition, in this new context there are great trends that require explanation and examination. Sustainability is imposed on all of them, not only from the economic point of view, but also social, personal and environmental. On these issues the philosopher specializing in the relationship between technology and people Eric Sadín will try to shed light; the former cabinet chief of the UN General Secretariat Susana Malcorra; the economist José Carlos Díez; the president of Renfe Operadora, Isaías Táboas; the president of Enagás, Antonio Llardén; the co-founder and executive president of Holaluz, Carlota Pi; the president of OMEL, Carmen Becerril, and the director of Design of Fjord, Nacho Martín.