The lawsuit of Pablo Iglesias against Ana Rosa Quintana for holding him responsible for the management of the residences is admitted for processing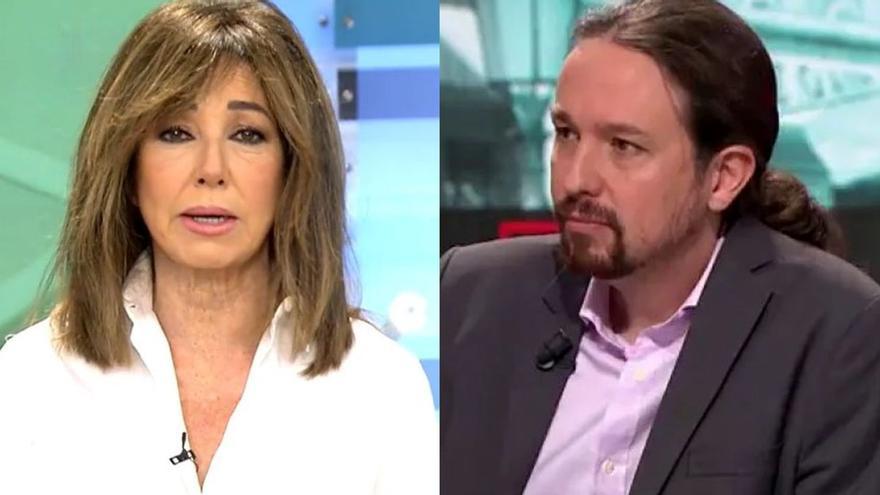 The Court of First Instance No. 84 of Madrid admitted for processing on July 13 Pablo Iglesias' complaint against 'The Ana Rosa Program', for having released a statement by the presenter that both the director of the space and Telecinco refused to rectify, as reported by Public.
On April 22, in the middle of the campaign for the Madrid elections, Ana Rosa Quintana made Iglesias responsible for the management of the residences during the first state of alarm, caused by the coronavirus pandemic: "The leader of Podemos condemned the deaths in the residences to Díaz Ayuso, when he was responsible for the geriatrics," said the communicator in her program.
This speech had such an impact that Telecinco did not hesitate to publish two articles on his website about his claim: "Ana Rosa's zasca at Iglesias after blaming Ayuso for those killed in nursing homes" and "Ana Rosa points out Iglesias: She blamed Ayuso for those killed in nursing homes when he was responsible for nursing homes."
The former vice president, seeing what happened, posted a video on Twitter hours later. "This morning something very serious has happened again: Ana Rosa Quintana, who presents the program with the most audience of the morning in Spain, again spread the hoax that the person in charge of nursing homes in Madrid was me, and not Mrs. Ayuso. Ana Rosa knows perfectly well that the competences belonged to the Autonomous Communities, "she said. She also demanded in writing from those responsible mentioned above a rectification that, finally, was not carried out.
Finally, given the refusal of the chain, the one who was a member of the Government of Sánchez filed a lawsuit in which he argues the following: "The Statute of Autonomy of the Community of Madrid since 1983 in its article 1.23, establishes among the powers of the autonomous government the 'promotion and assistance to the elderly including the creation of centers for protection, reintegration and rehabilitation ', that is, the management of senior centers.
90 days after filing the lawsuit, in which a simple rectification of the information published on the Mediaset portals and the report of the journalist was requested, justice has admitted it for processing.