The Law of Science, ready to be applied next year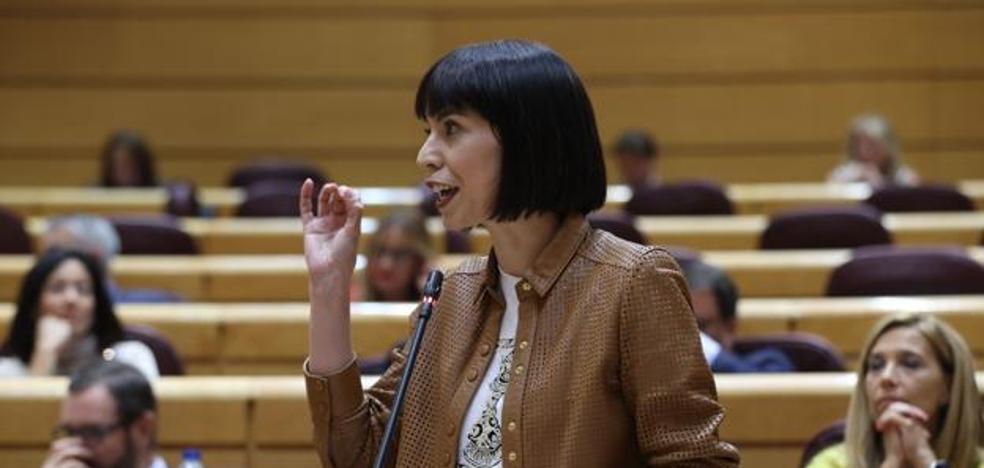 The Senate will approve the norm today, the closest thing to a State pact in this legislature, without a single vote against
Today, the Senate will give final approval to the Science Law, which will enter into force the day after its imminent publication in the BOE, for which it will already develop all its reforms and new rights for researchers and their teams for the new academic year academic and scientific.
Practically all the parties have been able to reach a very broad parliamentary consensus, practically a State pact, on a basic policy for the country's economic and social development, such as research and innovation. The plenary session of the Senate plans to approve the Science Law today without a single vote against and with the yes of the great majority. The agreement will not be absolute, but almost. Not even Vox will vote no. They will say yes PSOE, PP, United We Can, Citizens, ERC, EH Bildu, More Country and several minorities.
If there are no last minute changes, Vox, PNV and JxCat remain in abstention. Those of Santiago Abascal because they denounce ideological overtones in the project and the nationalists because they see serious risks of interference by state law in their powers.
The reform commits to doubling public investment in R&D&i by 2030 and reaching the European average

The law sets the objectives of reaching the volume of annual public investment in R&D&i in the EU, alleviating the precariousness of scientific work and opening a path so that young people can move safely towards a permanent public position in a university or research center, whether labor or civil service. He wants to cut the leaks of scientific talent and, as far as possible, bring back part of these researchers and prestigious foreign professionals. It abolishes bureaucracy, includes measures against the gender gap, and rewards the direct transfer of knowledge and innovation to companies with incentives and investments.
With this reform and economic injection, it seeks to shield a sector that it considers "strategic", but mistreated by the public authorities in the past decade, with a sharp cut in the job offer and with investments at the tail of the EU. A bite of more than 20,000 million that brought an aging workforce and a precarious career, with the proliferation of interims, contracts for months and even days, job insecurity and ridiculous salaries. Between 2011 and 2016, 5,000 research positions were lost and as many young talents fled abroad, in search of a career that their country denied them.
double the investment

The law attends to the most reiterated claim of scientists and universities. It commits in writing to match the investment in research and innovation made by the EU countries, which is as much as ensuring that, in less than a decade, it will double the public funds that it now allocates to R&D&i. It will progressively increase investment until it reaches 1.25% of GDP by 2030, the target recommended by the European Commission. It is an ambitious promise, since the public money that Spain contributes to the research and development system is today around 0.58% of GDP. If the State complies and investors and private companies improve their meager current contribution accordingly, Spanish research and science should receive financing of 3% of GDP between public and private funds in 2030. The same percentage to which the main European partners aspire.
Indefinite contracts

It creates an indefinite contract for scientists, managers and technicians of research groups or projects that have external funding or official aid obtained in competitions. It does not depend on the limits of the public offer, graduates, masters, higher technicians and doctors can choose, and must be awarded based on merit and capacity. They will benefit thousands of researchers who today live with the uncertainty of chaining temporary or work and service contracts for years.
a stable career

It opens a predictable itinerary so that researchers with a doctorate can start a stable professional career while achieving a permanent public position. A contract for access to the career is created, with a duration of three to six years, but which will extend its limit with permits for pregnancy and parenting, gender violence or family care. From the second year, the research of the doctors will be evaluated. In case of a positive result, he will improve their salary and provide them with an "established investigator" certificate. The status will allow them to compete for a reserve of between 15% and 25% of public research positions and will free them from part of the opposition tests for a civil servant position. It seeks to ensure the path of competent researchers to public squares because in a decade some 25,000 will retire.
Predoctoral Compensation

Improves the conditions of predoctoral researchers with compensation of 12 days per year at the end of the contract. It also restricts the "distinguished researcher" contract, whether Spanish or foreign, to scientists of recognized prestige and consolidated international reputation who come to act as team or center director.
debureaucratize

To minimize the bureaucracy that bogs down scientific work, it simplifies the justification of subsidies and allows direct aid to projects that have already been evaluated by other Spanish public agents.
Reward the transfer

The transfer of knowledge generated by research groups to companies will be rewarded with salary and promotion, and public administrations will be able to sponsor start-ups that develop the findings.
Close the gender gap

The selection and evaluation processes must guarantee equal opportunities to those who have assumed parenting or care permits, the absolute majority of whom are scientists, and the evaluation committees themselves must have a minimum of 40% women.