The lava overflows again from the main cone of the La Palma volcano and occupies 8 more hectares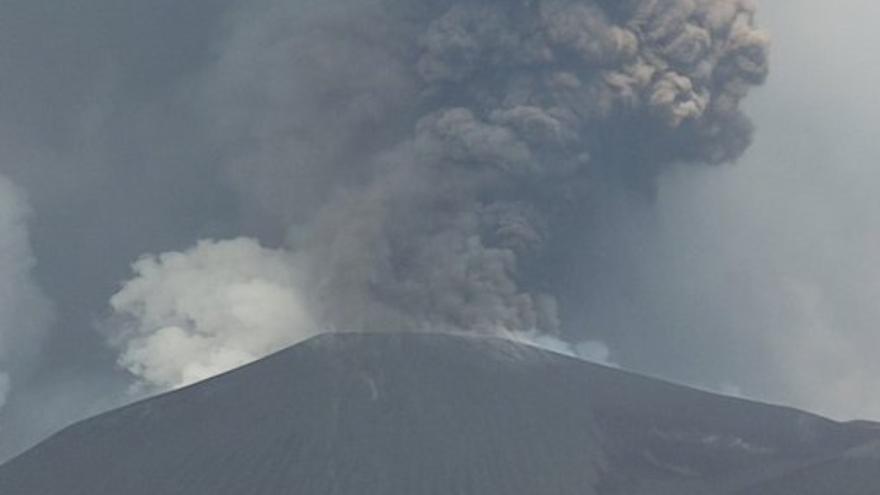 Specifically, technical spokesperson Carmen López indicated that "the strombolian emission"and that the" wash is still active in several areas "occupying" 8 hectares more than yesterday "after" several overflows of the lake of the main cone ".
Thus, López revealed that the situation is "unfavorable for aeronautical operations", something that the spokesman for the Pevolca technical committee, Miguel Ángel Morcuende, said that it is foreseeable that it will prevent operations also on Monday.
However, Aena has announced shortly after two in the afternoon this Sunday the return to operation of the Palma airport facilities.
Lopez said that weak rainfall is expected and maybe strong on Monday, with a low tremor and the largest earthquake in the last 24 hours occurred this Saturday at 7:20 p.m., with a magnitude of 4.2.
Caution with ash
The data from air quality are variable but during the last few mornings there have been harmful levels of sulfur dioxideTherefore, extreme precautions must be taken, use an FFP2 mask and avoid playing sports outdoors.
Morcuende remarked that these levels of gases are preventing access to some areas, which is why he asked citizens for patience.
"We have been forced for several days to make people wait at the entry point at the Los Charcos control center. We are working for health," he said.
A squall in the middle of the week
Regarding the possible storm that will arrive in the middle of the week on the island of La Palma, Morcuende has specified that it still needs to be studied and that it will be reported as more certainty is obtained.
Both Morcuende and López asked the Palmeros to continue to inform the National Geographic Institute (IGN) of the felt earthquakes, because the information is necessary. And it is that, they reported, the normalization of these is causing the report of these to be reduced.
Eruption with explosiveness and effusiveness of lava
The fissure eruption continues to show a strombolian mechanism, with a mixture of phases of variable explosiveness that produce pyroclastic deposits and effusive phases that simultaneously produce lava flows.
The eruptive process shows episodes of increase and decrease in strombolian activity, as well as pulses with phreatomagmatic activity.
Regarding deformation, since the beginning of November a notable decrease in regional deflation has been observed. The vertical deformation recorded this Saturday at the GNSS station north of Jedey (LP03) of 6 centimeters, has reversed.