The lava destroys the water pipe that irrigated almost 25% of the banana trees in La Palma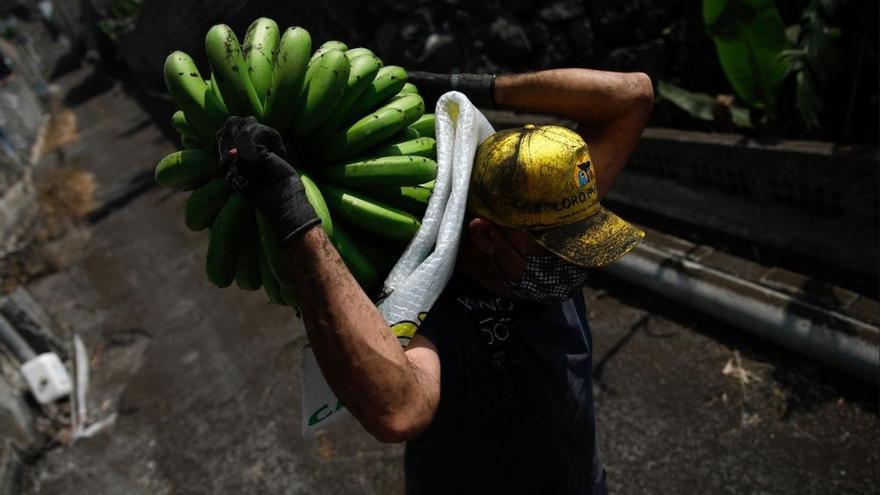 New catastrophe for the banana sector in the southwest of La Palma. The magma has destroyed the pipeline that supplied irrigation water to farms and greenhouses in the areas of El Remo, Puerto Naos and La Bombilla, as reported by Cadena SER.
Near to 25% of banana production of the Isla Bonita has been affected by the passage of the lava, since the magma has buried the canalization. Banana cultivation employs about 15,000 people of the 85,000 inhabitants that reside in this part of the Isla Bonita.
After the isolation due to the eruption of the volcano that the banana trees had been suffering, this tragedy is now added that will prevent the irrigation of about 600 hectares of banana trees, has estimated the mayor of Los Llanos de Aridane, Noelia García.