The Launching Ramp of Entrepreneurship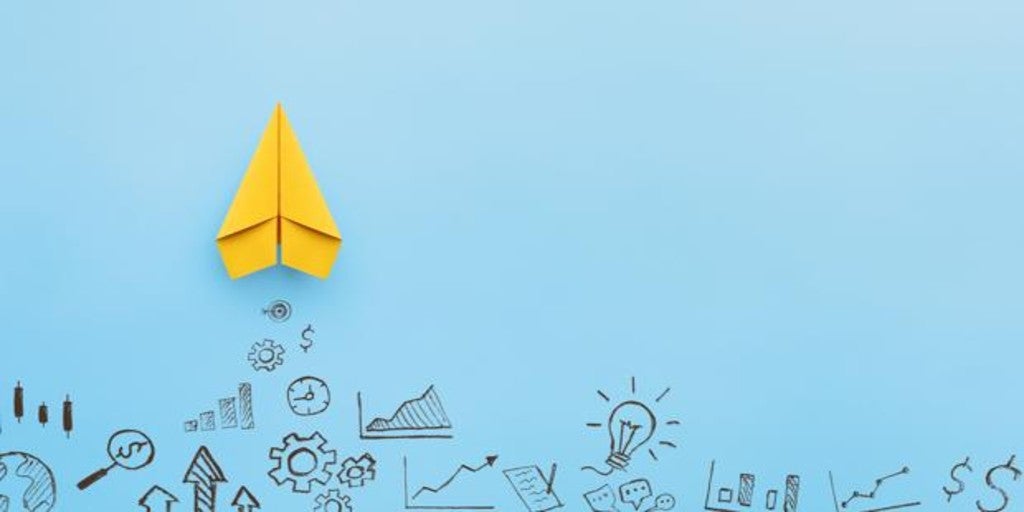 Adrian EspallargasMADRID Updated: 06/23/2022 21:45h
Save

Learn to undertake. This is one of the objectives that more and more Spanish educational institutions aim to achieve with their master's degrees, a strategy that serves to encourage the entrepreneurial spirit of students and that, in the long term, contributes to stimulating the development of the private sector in an attempt to diversify the country's economy. "Today more than ever the profiles that companies demand are entrepreneurial profiles," says María Losana, head of CEU Emprende, an initiative of the CEU San Pablo University with which it seeks to support innovative projects.
Enrique Sanchez
An example of those CEU students who have launched their startup is Enrique Sánchez, a partner at Fittrain, a technology company focused on personal training. "It has given me knowledge, contacts, but also social skills to interact with our environment and the ecosystem of entrepreneurship and innovation," says Sánchez about how the knowledge provided by the university has helped him start his business.
In this regard, Fittrain has received the support of CEU Emprende to carry out training courses in the different phases of the project, from the initial moments with the project definition work to the final phases to seek financing.
"In January 2022, we launched the subscription line of business, promoted by a Californian company in order to democratize access to personal training," says the entrepreneur, who appreciates the support he has received from the mentors in his training and work. that CEU has done to foster its entrepreneurial spirit. Among other services of CEU Emprende, Sánchez highlights the impulse of a mentor who helped them in the initial moments to carry out the idea.
One of the best ways to learn entrepreneurship is with programs that mix theory and practice, as the University of Deusto does. "Learning through the learning by doing methodology, or 'learning by doing', encourages our participants' predisposition to undertake, since theoretical learning is simultaneously complemented by practice", say Janire Gordon and Garbiñe Henry, director of the University of Deusto. of the dual master's degree in entrepreneurship in action and director of Deusto Emprende, respectively.
Integral adviser
Precisely, the Deusto dual master's degree in entrepreneurship in action, which has up to 20 participants each year, is designed to offer comprehensive and personalized advice so that each student can develop their business project under the tutelage of experts in various fields. At the same time, this training gives access to different courses in areas such as legal or marketing, as well as events in which networking can be promoted. "The master's degree has personal development advice and technical advice from both companies and universities with the aim of methodologically supporting and accompanying the participants during the course of the project", point out Gordon and Henry, who also highlight that the participants of the master's degree in the 2021-2022 edition proposed more than 32 solutions to various companies that they have developed during their training.
bea stromer
Entrepreneur Bea Stromer, who studied a master's degree in digital marketing at ESIC Business & Marketing School, says that program played a role in her professional development to launch Studio Stromer, her creative digital marketing, graphic design and consultancy agency. "The master's degree gave me all the necessary knowledge to be able to undertake creating my own marketing and communication agency," says Stromer, who highlights that during his studies he had the opportunity to carry out group and individual projects in which he applied what he learned in class. "The sum of the master's degree and the work experience led me to take out my entrepreneurial spirit," says Stromer, who recommends other young people to work for others before starting a business. "It is not easy to start a business from scratch, but my desire and enthusiasm to create something of my own and see its growth is the best decision I could have made. I have great responsibilities and new challenges every day », comments the entrepreneur about her agency that is focused on fashion, beauty, decoration, gastronomy and lifestyle businesses.
resolute support
The company of this young entrepreneur has also received the support of ESIC programs to accelerate student projects. It is becoming more and more common for universities to have their own initiatives to support student business projects. In the case of ESIC, it is ESIC Emprendedores, created in 2013 to promote the entrepreneurial spirit and help develop business projects. So far, more than 3,000 potential entrepreneurs have participated in the activities it has organized, while more than 30 projects have gone through an incubation phase.
"Depending on the phase of each entrepreneur's project, we analyze how we can support it," says Belén Grana, director of knowledge development at ICEMD, the Institute of Innovation at ESIC Business & Marketing School. At ESIC Emprendedores they are open to all kinds of projects to offer training services, visibility, networking, and even access to sources of funding or talent. Its programs are not exclusive to ESIC students. Regarding the main challenges that ideas that come to ESIC Emprendedores usually face, Grana considers that two of the most important are to see that the proposal can really have clients willing to pay for that product or service and to build a solvent team. "Financing is important, but you have to look for it with your homework done," she concludes.