The latest Bohemian New Yorker | Culture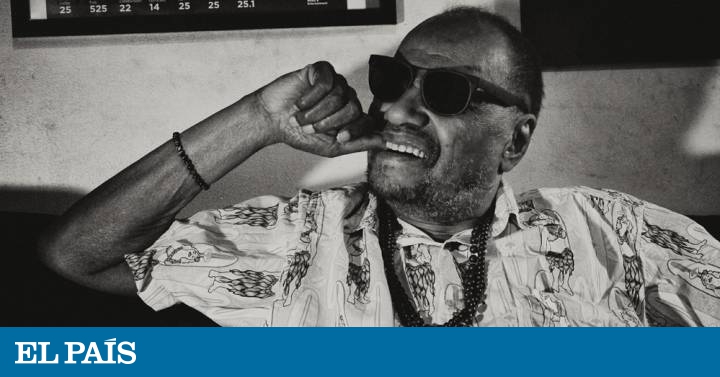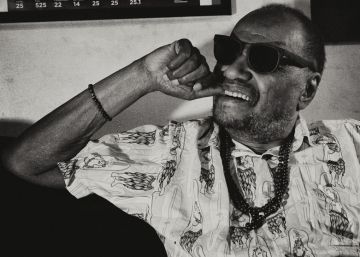 If the word "oxymoron" were a person, who would it be? How easy is the response to this children's game for those who knew the epicenter of the most productive clutter in downtown New York: "Steve Cannon!". This blind of panoramic vision directed To Gathering of the Tribes, organization founded in 1991, that included an art gallery, a publishing house for novice authors, a magazine and a seat – his own apartment – that fulfilled the function of performance hall (concerts, performances, poetic recitals, presentation of books), university classroom and refuge for anyone who wanted to converse, at any time of the day or night, with strangers who became from that moment and forever part of the Tribes family.
Professor Cannon, a true Hamelin, orchestrated all these activities from a dilapidated sofa that did not leave or sleep (the bedroom was a temporary shelter for artists who came looking for a place in the sun in the Big Apple), something he did when he felt like it , whatever happened at that moment in his room. On that island where there were no rules of any kind, they were going to smoke who could not do it in another covered place, to drink those who did it at the wrong time, or to face constructive as well as destructive criticism who needed to show or comment on an incipient creation in any discipline. Also, those who wanted to find out where the intellectual or artistic currents of the city would flow next. In this intergenerational, interethnic and international space where books, magazines and invitations arrived at a vertiginous rhythm, ample information was accessed. In 2014, Cannon moved to a smaller place, in the same neighborhood, the East Village, where he continued with the magazine – already in digital format -, the publishing house and its activity griot or transmitter of stories and knowledge for all.
Steve Cannon, who died on July 7 after stumbling on his stationary bike – "I was run over," he joked from the hospital – he was born in New Orleans in 1935. After living a couple of years in London between the group of writers known as Angry Young Men (Angry Youth), composed by John Osborne, Harold Pinter, Kingsley Amis, Alan Sillitoe …, settled in New York in 1962. In 1969 he published a novel that would reach the category of worship: Groove, Bang and Jive Around (Enjoy, fuck and have fun out there), built in the style that his friend Ishmael Reed would announce as neohoodoo and published by Girodias, son of the editor of Henry Miller. The vicissitudes of a girl who runs away from home and lives the most extreme adventures are narrated with an accelerated rhythm, full of Southern lingo and poetic cadences. What should have been his second novel disappeared in a fire, and since then he opted for theater and poetry. Currently he was working on some memoirs that he dictated to a tape recorder and he was thinking about Never Too Old To Blush (Never too old to blush).
Many consider, however, that education was their greatest contribution. One had only to look at who was around him, both in his classroom and when he left: a circle of young people-whose job in the organization gave them university credits-to whom he conveyed his ideal that learning, thinking and creating were endless activities but cheerful, pleasant and even therapeutic. A good number of young people from the Tribes family ended up exhibiting in first class museums or getting important literary prizes. Authors like Paul Beatty (Man Booker Award and National Critic of 2016), Darius James or the poet Eileen Myles consider him their mentor. Among the friends of his own generation who collaborated with him on projects such as Umbra magazine or the publishing company Fly By Night Press, writers, musicians and artists such as Sonia Sanchez, Ntozake Change, Quincy Troupe, Amiri Baraka, Pedro Pietri, Víctor Hernández Cruz , Bob Holman, Jayne Cortez, David Henderson, Butch Morris, Sun Ra, Elisabeth Murray, David Hammons … The latter was the characteristic wall that served as backup to Steve's famous sofa. The piece, that is, the piece of wall, was literally cut out during the move and sold to a collector. I once asked him how he was affected by the fact that so many of his friends had achieved wide recognition while he remained in the background: "I know what audience has the kind of work I do. It's like that, and I'm happy with that. Also, when strangers begin to say how great you are, the problems begin. "
Cannon's laughter showed an enviable taste for life, whose vicissitudes he related with humor and a language as precise as imaginative and rhythmic. In 2001 I proposed to jointly curate an exhibition for the La Pedrera room in Barcelona. "If they accept the blind guy… "" Blind guy "was the expression with which he described himself since when he was 54 years old, glaucoma left him completely in the dark … When some artist called my attention, the questions he asked me about his work – and that the seers do not usually formulate – they had the virtue of clarifying my ideas. "When he traveled to Barcelona for the inauguration of Humor and anger -In which five American painters of different backgrounds participated: Ida Applebroog, Jewish, Arnaldo Roche, Puerto Rican, Martin Wong, Chinese, George Longfish, indigenous, Robert Colescott, African-American, did not stop visiting museums and monuments. At the press conference, his way of speaking, which could be ascribed to the informal Mumbling School of New York and his unusual and ironic twists dislodged the qualified interpreter. In 2002, Borja Casani and I organized an exhibition in his Tribes Gallery titled Iberian Tribes, whose works (videos, poetry, music) showed the different cultures and languages ​​of our country. After the opening evening, the question that we were asked the most frequently was: "When are you organizing the next party?" A year before, during the Fax Festival, title of the site specific David Hammons for the Palacio de Cristal in Madrid, Cannon directed the sending of faxes that were arriving from several places in the United States and Europe.
Although he closely followed all the artistic manifestations, music was his most assiduous companion, especially jazz; Apart from having many musical friends, he played the piano when he was alone (or thought he was). With Steve Cannon disappears a certain New York bohemia that he kept alive until the last breath and that from now on will probably be told with the same words he used in one of his literary criticisms: "Once upon a time …"
Mireia Sentís She is a journalist and editor.
(tagsToTranslate) last (t) bohemian (t) New Yorker (t) death (t) popular (t) editor (t) gallerist (t) writer (t) steve cannon (t) disappear (t) form (t) life (t) seduce (t) artist (t) conventional (t) big apple



Source link