The last wash makes contact with the first one that emerged from the La Palma volcano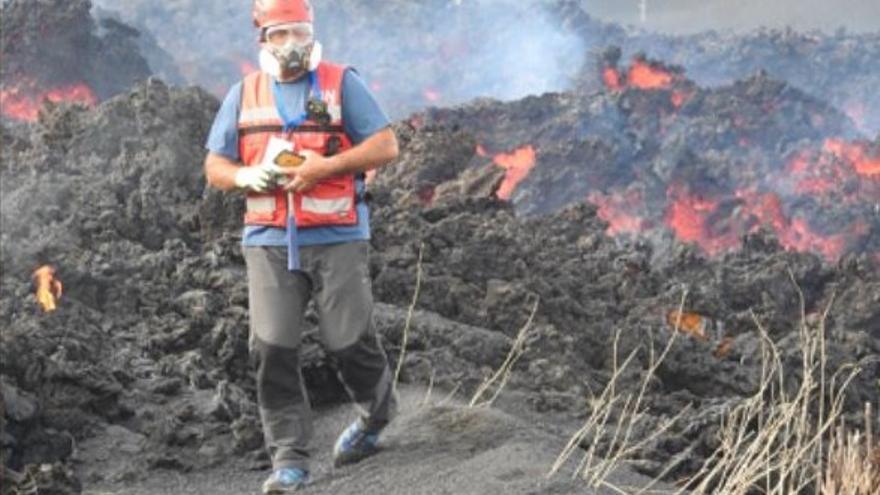 The lava flow of magmatic material that emerged yesterday from the two new lava-emitting centers that opened about 600 meters from the main cone of the Cumbre Vieja volcano, on La Palma, has made contact today with the first of the flows that formed this volcanic eruption.
Carmen Lopez, responsible of Volcanic Surveillance of the National Geographic Institute, and Miguel Angel Morcuende, technical director of Canary Islands Volcanic Risk Prevention Plan (Pevolca) have explained the evolution of the volcanic eruption, which has already affected 1,005 buildings, of which 885 have been destroyed and 105 are damaged or at risk of being destroyed.
Morcuende has indicated that the eruption has left 28.3 kilometers of road unusable and 201 people, of the more than 5,500 evacuated, are housed in a hotel in Fuencaliente, while the rest have done so in the homes of friends or relatives.
On the other hand, López reported the detection of 12 earthquakes in the southern area of La Palma So far this Saturday at a depth of between 10 and 14 kilometers with a maximum magnitude of 3.5 degrees on the Ritcher scale.
Likewise, an increase in the volcanic tremor has been detected as well as a stability in the deformations of La Palma soil.