The last trip of Santiago Auserón through the lands of the master Guayabero | Culture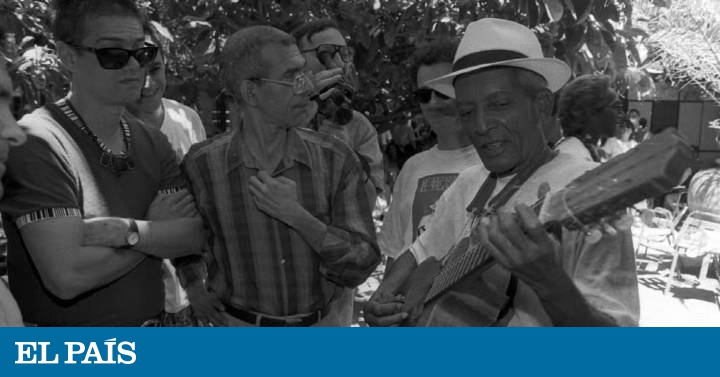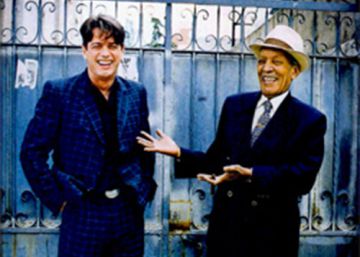 From Santiago Auserón's last trip to Cuba, last summer, when he performed at the Gibara Poor Film Festival in Holguin, land of his beloved Faustino Oramas, The Guayabero, the first one he made in 1984 thanks to the first big money earned with Radio Futura, 35 years have passed, nobody would say so. Among rums, we remembered him in one of the improvised dressing rooms of the Art Factory of Havana last July, when he appeared there as Juan Perro, a heteronym that has a lot to do with Cuba because it was in Havana where Auserón recorded in 1994 Roots of the wind, his first solo album, during a memorable day at the legendary studios of the Egrem where the percussionist Tata Güines acted as a master of ceremonies and also a watchman so that the album did not sound "Galician."
In 1991, with the help of the poet and journalist Bladimir Zamora, Auserón had already done Son's seed, that immortal anthology that was ahead of its time in the rescue of Cuban popular music and its great soneros. But, to what we are going: if 1984 was the year of the first contact, when he discovered in a store in Centro Habana a two-way soundtrack of one Faustino Oramas; and 1989 was to visit the Guayabero in his Holguin land, I find that he changed his life; and 1991 the one of Seed of the son; and three years later that of the recording of Raices, with Javier Colina to the double bass and luxury Cuban guests like the great Tata, the tresero Pancho Amat or guitarist Sergio Vitier, it is clear that for Auserón Cuban popular music has been a vital passion and a school throughout his career.
On one of his many trips to the island, last year, Auserón presented his album with the National Symphony Orchestra Vagamundo, in which he showed how the Spanish folk song has integrated distant influences, especially the mixture of European and African traditions from the New World. "My generation was lucky to renew an international circulation of rhythms and melodies in which Spain had actively participated centuries ago, although the memory of these events became blurred. Exploring with Radio Futura the horizon of the urban song, recovering with Juan Perro sounds of diverse roots, the commitment to the sung verse has become an exciting journey, "he said then.
After the concert we went to listen to the Interactive jazz group at the Bertold Bretch Theater. At two o'clock in the morning, Juan Perro, or Santiago Auserón, or whoever was at that time, took the stage and naturally sang some verses of Miguelito Cuní in a crazy version of the Guantanamera. And as if nothing.