'The last temptation', the Red party and 'I see how you sing' compete today for the audience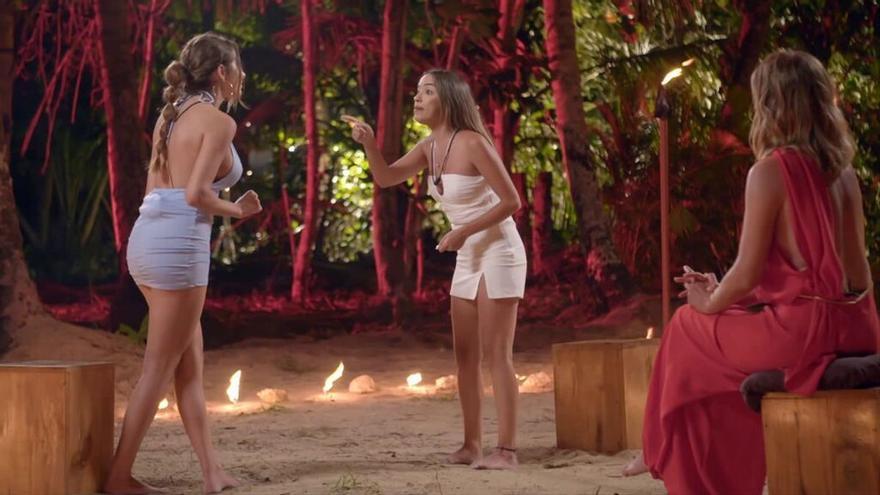 Decisive night for the Spanish team in the UEFA Nations League. After beating the Kosovo Football Federation in their last qualifying match for the 2022 World Cup, Spain their pass to the final of the European competition against Italy is played (9:00 p.m.), a match that will be broadcast The 1 by TVE from the Giuseppe Meazza stadium in Milan (San Siro) with the narration of Juan Carlos Rivero, the comments of Albert 'Chapi' Ferrer and David Figueira, and the interviews of Silvia Barba from the VIP area and Lara Gandarillas at the foot of the field .
Telecinco broadcasts tonight (22:00 hours) 'The last temptation'. After falling into temptation with Julián, with whom she kissed in the pool, Fani wants Christofer to see the images with her so that she can explain what happened. To do this, he requested a confrontational bonfire with his partner, which will take place in this installment. After the celebration of the bonfire, the couple will have to decide if they want to leave the experience – alone, as a couple or with a new love – or if they want to return to the village and continue in the program.
For its part, the fifth program of 'I see how you sing' comes tonight to Antenna 3 (10:45 pm). In this installment, the space will have as guest artist José Mercé who, with his deep musical knowledge and his recognized self-confidence, will try to help the contestant of the week with his advice and impressions. Together with Josie, Ruth Lorenzo, Ana Milan and El Monaguillo he will do everything possible to discover which of all the mysterious singers are true fakers, unable to tune a single note.
Ana Pastor analyzes Pandora's roles in laSexta
the sixth bet tonight on a new installment of 'The objective' (10:30 p.m.). The space presented and directed by Ana Pastor will analyze all the news about 'Pandora's papers', the largest data leak in history, which has brought to light almost 12 million data from businessmen, athletes, artists or politicians that in some time they have benefited from offshore companies.
Risto Mejide and Marta Filch, at the helm in Cuatro
In addition, a new program of 'Everything is true' occupies the prime time of Four (10:50 pm). The program presented by Risto Mejide and Marta Flich will address new current affairs and social interest through research work prepared by a team of journalists, with interviews, connections and the analysis of experts and collaborators.