'The last temptation': Christofer decides to continue without forgiving Fani and Andrea does double 'edredoning' with Manuel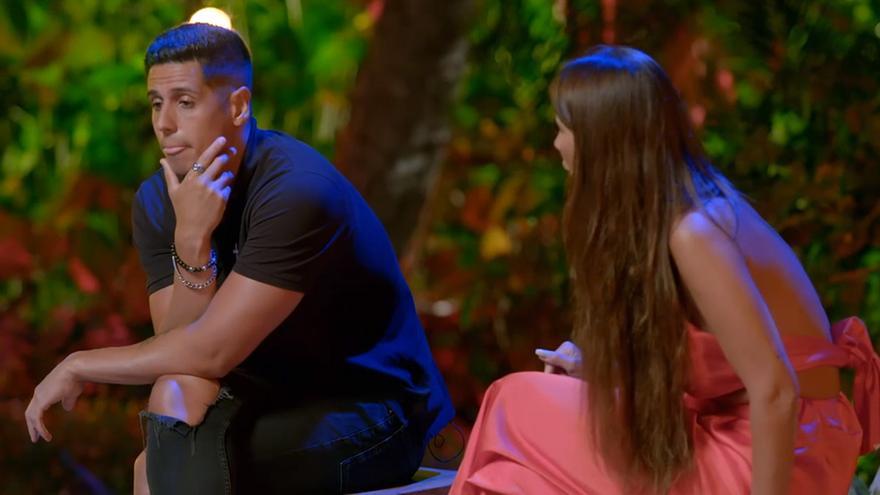 The future of several of the couples of the program Telecinco 'The last temptation' It is still on the air after what happened in its fourth installment. For instance, Christofer decided to continue his experience in the reality show of, although without forgiving Fani, since he considers that his kiss with Julián in Villa Playa was an infidelity: "I was the cuckold of Spain and now I am the double cuckold."
"I continue, but this (what Fani has done) is no longer forgiving (…) I feel like shit. I'm staying to finish the experience," said Christofer before leaving for Villa Luna, the location where he he got angry with Lester, who defended himself for trying to force the kiss of Fani and Julián: "I'm not going to excuse myself. I feel guilty for not having stopped him, but Fani told me 'What can I do if this kid makes me horny?'".
For their part, Andrea and Manuel have reached a point of no return in their relationship within 'The Last Temptation', since both have starred in a double 'edredoning' in Villa Playa, even lighting 'The light of temptation'. "I liked the first one and I wanted to repeat it and he is very fiery. I do not regret it because I always do what I want and with Manu I am delighted," said Lucia.
What's more, Marina approached Villa Playa with Lucía, to which he gave several warnings about Isaac, who was reunited with Bela: "She has told me that he is an actor and to be calm because here he is not going to do anything to me. Outside he does it, but here not to look good ".