'The last temptation', 'Blood ties' and 'I see how you sing' stand out on today's television grid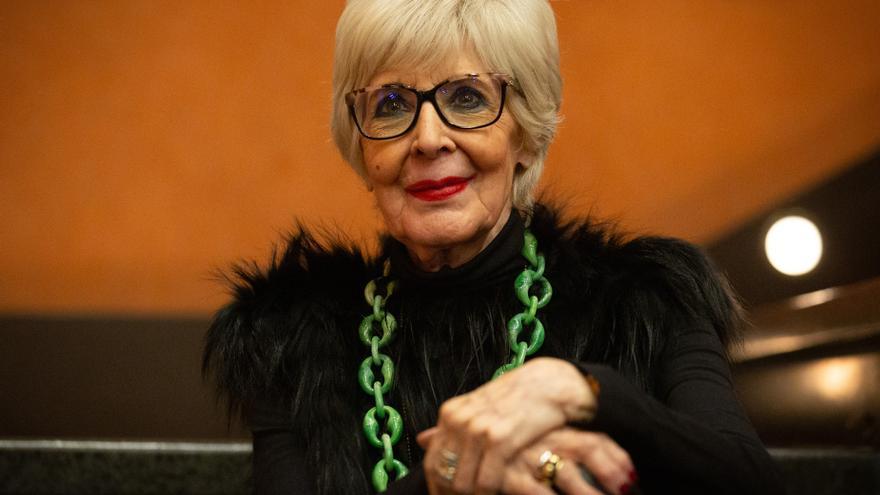 Telecinco broadcasts tonight (22:00 hours) 'The last temptation', the first spin-off of 'The Island of Temptations'. On this occasion, Marina and Lucía will meet again to have a face to face in the 'Circle of Fire', a ceremony that Sandra Barneda will preside over, in which in a limited time both participants will have to try to resolve their pending issues with a decision that It could change everything for one of them: at the end of the meeting, Marina will have to choose whether Lucía should continue living the experience of the program.
Marta Sánchez will use her musical knowledge on Antena 3
For its part, the third program of 'I see how you sing' comes tonight to Antenna 3 (10:45 pm). In this installment, the space will have as a guest artist Marta Sánchez who, with her deep musical knowledge and her recognized self-confidence, will try to help the contestant of the week with her advice and impressions. Together with Josie, Ruth Lorenzo, Ana Milan and El Monaguillo he will do everything possible to discover which of all the mysterious singers are true fakers, unable to tune a single note.
Concha Velasco speaks in La 1 after her retirement
'Blood ties' returns tonight (10:35 pm) paying tribute to Concha Velasco in The 1 from TVE. Just one day after retiring from the stage at the Breton Theater in Logroño after a prolific and successful career over the last seven decades, the actress will be live on the set of the program with Boris Izaguirre. In the documentary prior to the debate we can see how the 81-year-old actress makes peace with her past and faces the most difficult and unknown episodes of her life in a unique interview. Ana Belén, José Sacristán, Andreu Buenafuente, Silvia Abril, his niece Manuela Velasco, Félix Gómez, Cristina Castaños or the director Fernando Navarrete … are some of the people who will discover the most human side of the eternal 'ye-yé girl'
the sixth bet tonight on a new installment of 'The objective' (10:30 p.m.). Ana Pastor will interview the former President of the Government, José Luis Rodríguez Zapatero, and Dabiz Muñoz, recently elected the best chef in the world. In addition, this week in 'Tomorrow you can be you', the journalist will talk with another famous person about mental health and his personal experiences in this regard.
Also, a new installment of 'Everything is true' occupies prime time of Four (10:50 pm). The program presented by Risto Mejide and Marta Flich will address new current affairs and social interest through research work prepared by a team of journalists, with interviews, connections and the analysis of experts and collaborators.